Hey friends! Is your pot and pan drawer bursting at the seams? Are you wasting precious minutes rummaging every time you need a skillet? I feel your storage struggles. As a home decor blogger living in a century-old bungalow with its quirky original kitchen, I've spent my fair share of time pondering the elusive question – what is the perfect drawer size for pots and pans?
I learned what works for me through trial and error and one too many cluttered cabinets. Today, I'm spilling my secrets for selecting drawer dimensions to organize your cookware collection effortlessly. Grab your tape measure and stylish notebook, and let's get started!
Taking Stock of Standard Kitchen Drawer Sizes
Your kitchen layout and existing cabinetry will influence the drawer size possibilities. Standard kitchen drawers typically range from:
9 to 12 inches deep
12 to 24 inches wide
5 to 9 inches tall
Of course, custom dimensions are an option, too, if you're renovating or installing new cabinetry.
When selecting a size, mull over your unique storage needs, kitchen space, and ideal drawer depth for housing pots, pans, and lids of various shapes and sizes. More details to come!
Determining Your Must-Store Cookware
Before selecting a drawer, analyze your current pots and pans collection. Snap some photos for easy reference. Consider:
The number and sizes of pots and pans you use regularly
Any odd-shaped or extra-large pieces in your set
Whether your most-reached-for details should go in a separate top drawer for quick access
Don't forget those bulky, awkward lids! And while you're at it, ponder the other kitchen tools needing a home, like spatulas, wooden spoons, tongs, etc.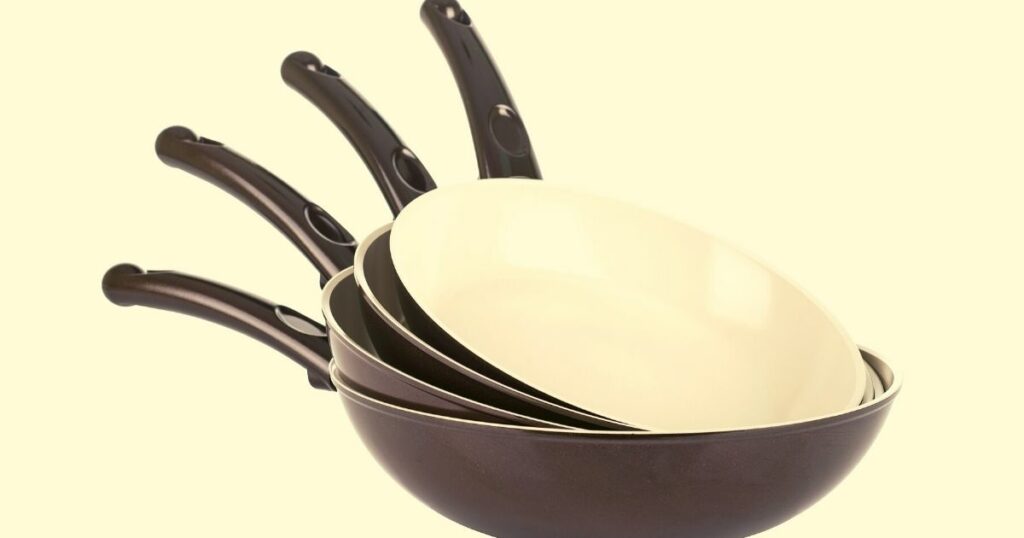 The Nitty Gritty: Ideal Drawer Size for Pots and Pans
Regarding drawer dimensions, depth matters most for vertically organizing stacked cookware.
Drawer Depth
Aim for a 12-18-inch deep drawer to comfortably fit average-sized pots and pans. I'd go up to 24 inches deep for extra bulky stock pots or giant skillets.
Drawer Width
The width depends on your specific pans, but I'd recommend at least 20-22 inches wide for a single layer of cookware. For double stacking pots and pans, go wider – I'd say 26-30 inches.
Drawer Height
A standard 5-7 inch drawer height is acceptable for most needs. Go taller if storing extra deep or stacked items.
Customization is ideal, but don't overlook modular drawer organizers if you want to personalize standard cabinetry.
Genius Drawer Organizers for Pots, Pans & More
Once you choose the perfect drawer, add organizational elements to maximize space!
Segment Your Drawer with Dividers
Flexible metal or wooden dividers customize your drawer to fit cookware. Anchor them to the sides or base. Use sectioned-off spaces for:
Lids
Cutting boards
Baking sheets
Mixing bowls
Install Sliding Organizers or Rails
Opt for sliding racks, shelves, or rails to neatly organize while quickly accessing items in the back. Great options include:
Pull-out wire pot racks
Tiered pan organizers
Wooden utensil trays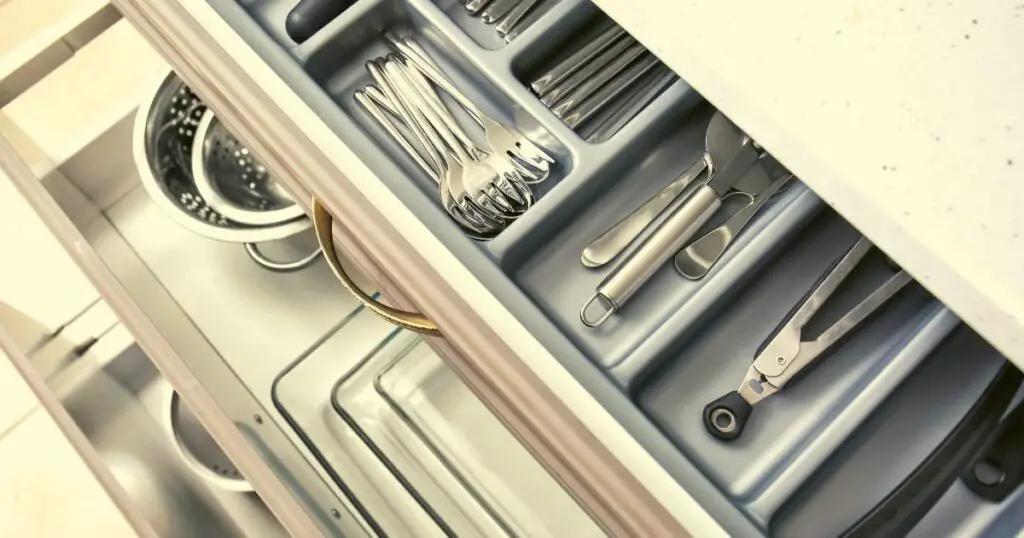 Functionality and Accessibility Features
Don't just think about size! Prioritize features that enhance everyday use.
Silky Smooth Soft-Close
I insist on soft-close drawers throughout my kitchen. The hydraulic mechanism gives such luxuriously smooth operation while preventing slamming.
Full-Extension Drawer Slides
These heavy-duty slides allow you to extend the drawer fully for complete access. Game changer for quickly grabbing that pot in the very back!
Choosing Durable Materials to Withstand Daily Use
A drawer holding clunky cookware endures heavy daily use. Select hardworking materials to pass the test of time.
Durable Materials for Functionality
Opt for solid wood, bamboo, stainless steel, or durable melamine instead of lower-quality particle board. Durable options like dovetail joinery add stability, too.
Matching Decor for Visual Appeal
For a cohesive kitchen, choose drawer exterior material and hardware that coordinates with your cabinetry, hardware, and decor style – whether sleek modern metal, warm traditional wood, or vibrant color!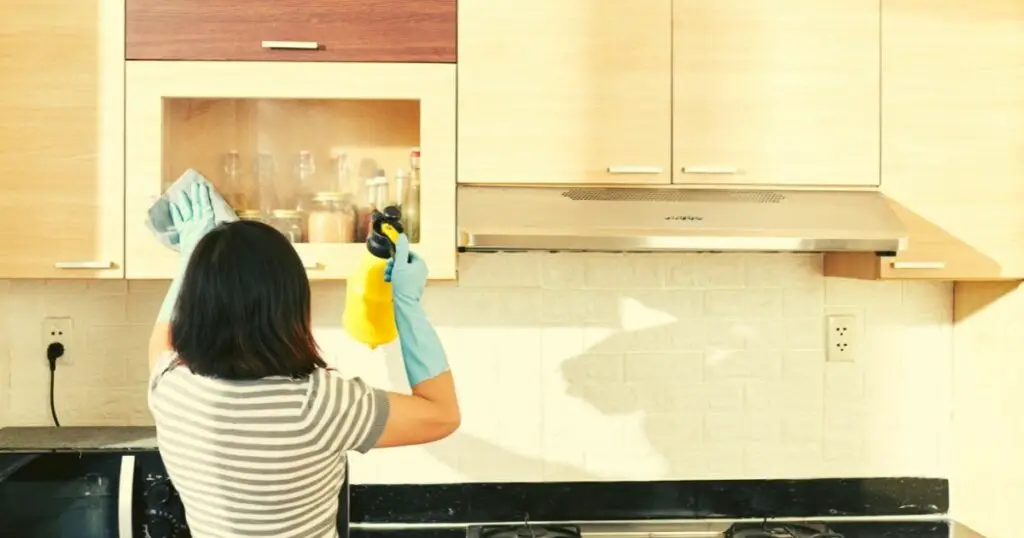 Professional Installation for Seamless Results
Installing drawer systems into existing cabinetry has challenges – are DIY drawer slides in your skillset?
If not, hire a carpenter or handy pro to integrate your new organizer seamlessly. Ensure proper clearance and alignment so drawers glide smoothly.
Once installed, keep drawers working like new by:
Cleaning out clutter and excess weight regularly
Lubricating slides with silicone spray every few months
Closing drawers gently to prevent slam damage
The Takeaway: Customize Drawers to Suit Your Cookware Storage Needs
Finding the holy grail drawer for cookware involves taking measurements, evaluating your unique pots and pans, and prioritizing innovative organizational features.
You can join me in kitchen nirvana with some planning and suitable materials! No more wasting time and energy on disorganized, cramped cookware chaos.
These tips help you create a personalized cooking command center. What storage solution will you try first: custom drawers, tiered dividers, or pull-out pot racks? Tell me more about your dream cookware setup in the comments!
Let me know if you need any clarification or have additional suggestions for improving the post. I aimed to make it informative yet engaging in the specified blogging style, and I am looking forward to your feedback.