A beautifully landscaped front yard is like an inviting handshake – it's the first impression your home makes. But beyond just aesthetics, a thoughtfully designed landscape enhances your home's curb appeal and potentially increases its value.
As a gardening expert born and raised in Wisconsin's picturesque landscapes, I've transformed many a barren front yard into a gorgeous garden oasis. This post will explore critical elements for creating front yard landscaping that makes your home stand out.
Setting the Foundation with Good Planning
Like any good garden, successful front yard landscaping starts with assessing the space and planning well. Study the area to understand the sunlight patterns, drainage, and wind flow. This will reveal the yard's unique microclimates so you can pick plants accordingly.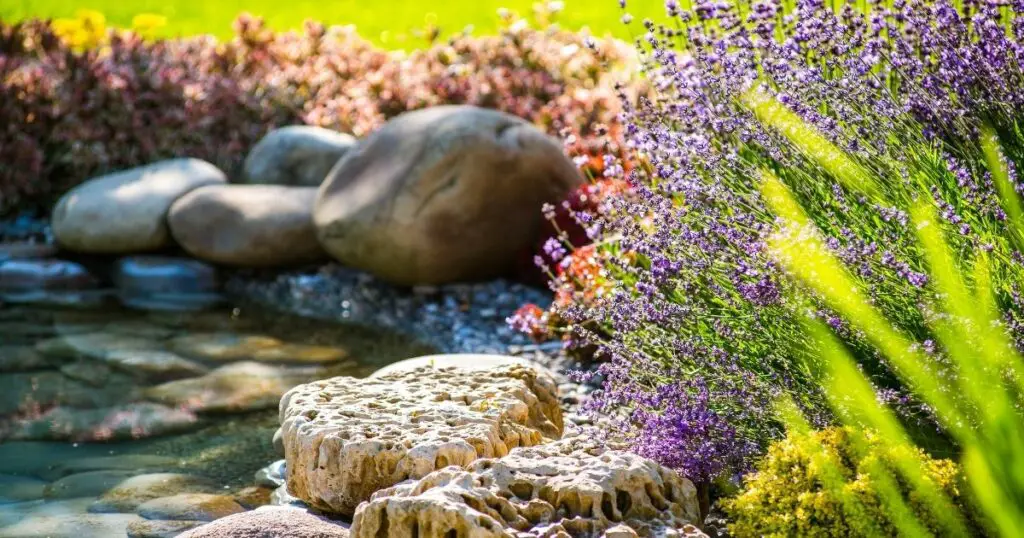 Analyze the soil pH and texture, too. I recommend getting a soil test kit to determine nutrition levels and composition. Based on this, you can amend the soil with compost or other organic matter to create an optimal foundation for plants to thrive.
Once you understand your yard's conditions, sketch ideas for the design and layout. Plan focal points, pathways, seating areas, and other features that fit your vision. Adhere to design principles like unity, balance, and repetition to craft a cohesive landscape.
Matching a Landscape Style to Your Home
Choosing a style for your front yard landscape helps unite it with your home's architecture. Here are some popular options:
Traditional landscaping features symmetrical designs, clipped hedges, ornamental trees like crape myrtles, colorful annuals and perennial beds. This classic style complements homes with traditional architecture.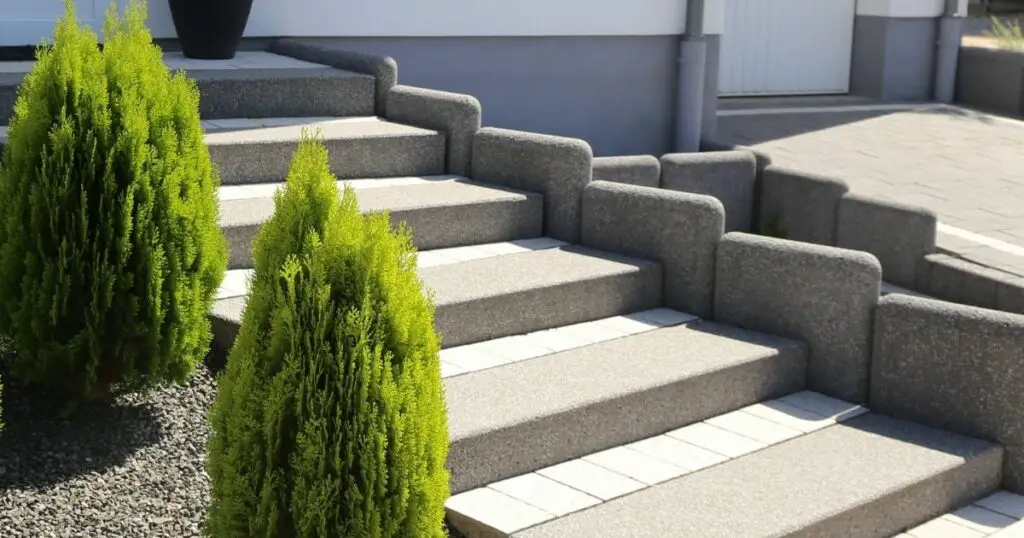 Cottage gardens: These informal designs, with winding paths, casual plantings of herbs, perennials, vines, and playful decor, match quaint cottages. I love creating them to attract pollinators, too.
Modern landscaping features clean lines, architectural shapes, hardscaping, drought-tolerant plants like succulents and ornamental grasses, and unique garden art. These contemporary gardens suit modern homes.
Xeriscaping: This landscaping technique minimizes water usage through gravel and stone accents, native plants, and smart irrigation. It's ideal for drought-prone climates and low-maintenance yards.
Picking Plants to Enhance Year-Round Curb Appeal
The foliage, flowers, fruits, and textures of well-chosen plants can make or break your landscape's appeal. Here are some plant selection tips:
Go native: Native plants thrive in your climate and soil without extensive care. Some beauties I like to use in Wisconsin are purple coneflowers, wild columbine, and cardinal flowers.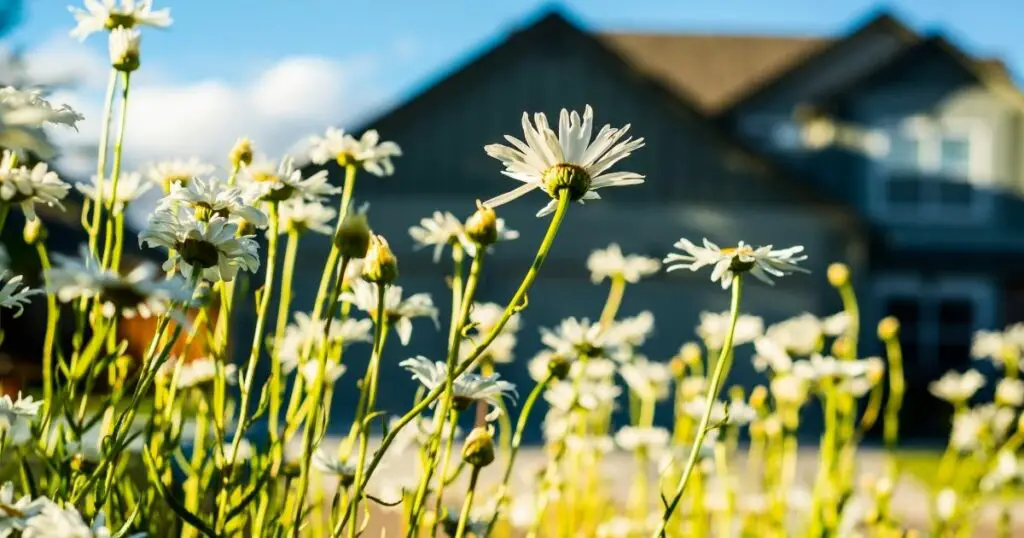 Seasonal Blooms: Combine spring bulbs, summer perennials, fall mums and asters, winter-blooming shrubs, and more to enjoy color every season, even in Wisconsin's wintery months.
Evergreen Structure: Evergreen trees, shrubs, and groundcovers like spruces, boxwood, and vinca provide a year-round green structure and interest during Wisconsin's long winters.
Caring for Your Landscape or Trying Alternatives
A vibrant landscape requires regular care and maintenance. Mow traditional lawns regularly, water deeply but infrequently, aerate annually, and top-dress and overseed to fill bare spots.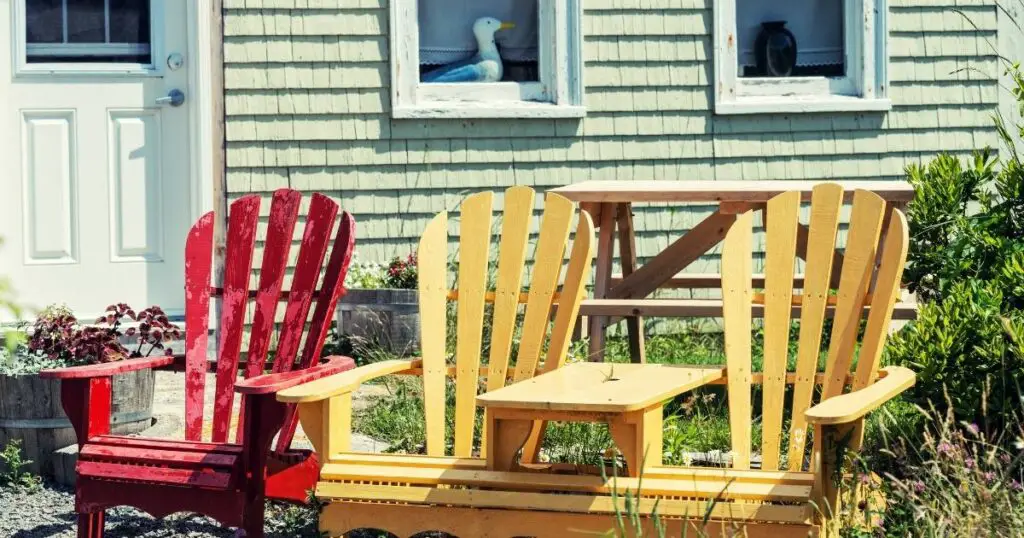 But lush green lawns aren't the only option. Some alternatives:
Groundcovers: Low-growing, spreading plants like sedums, lilyturf, and creeping phlox make beautiful, low-maintenance lawn substitutes. Just beware of invasive types.
Hardscaping: Instead of turfgrass, use patios, gravel, mulch, and stone, which are excellent choices for contemporary designs.
Artificial Turf: If you want the look of a lawn with less maintenance, artificial turf is a durable option. However, ensure proper drainage underneath.
Directing Movement with Paths and Walkways
A clearly defined walkway invites visitors to your front door. Some design tips:
Curve the path for a more natural effect. Let it meander through plant beds rather than cutting straight across the yard.
Choose durable, wheelchair-friendly materials like brick, flagstone, or pavers. Gravel also provides an excellent crunchy sound as you walk.
Alternate paver shapes, sizes, and colors to create patterns along the path for visual interest.
Line the walkway with low-voltage lighting for an elegant, welcoming ambiance in the evening.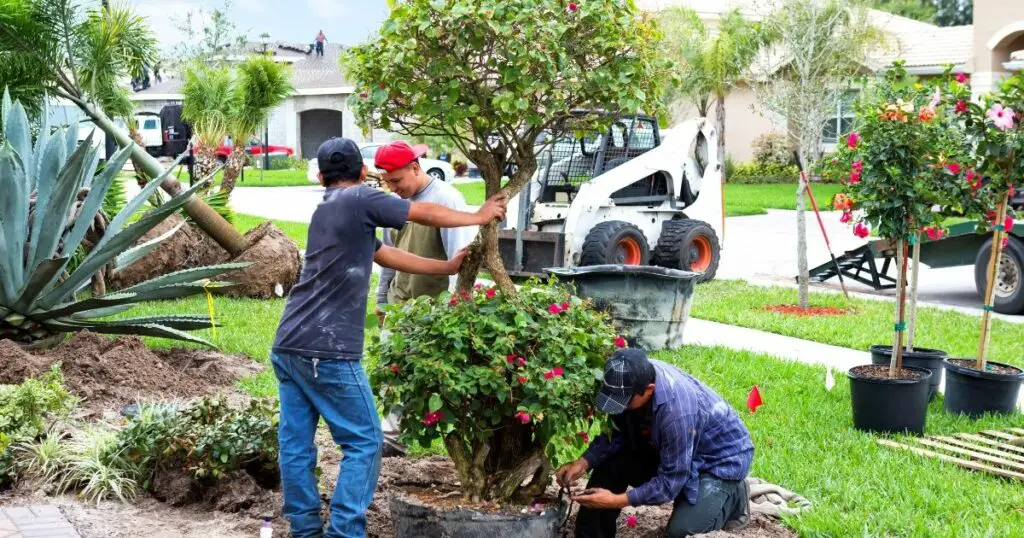 Soothing the Senses with Water Features
The sound and sparkle of water make any landscape feel more alive. Small water features like these are easy additions:
Fountains that recirculate water from a basin offer drama. Choose a modern, sleek metallic style or a traditional angel or cherub statue.
Waterfalls cascading over boulders make a soothing sound. You can buy small pre-formed ones or DIY your own with stacked rocks.
Container water gardens with aquatic plants like lotus and water lilies add beautiful pops of color and texture.
Pay attention to daily and weekly maintenance to keep the water clean with any water feature.
Elevating With Hardscaping
Elements built from hard materials like wood, stone, or concrete are called hardscaping. Incorporating them lends structure and purpose to your landscape. Some fantastic hardscape options are:
Natural stone or stacked stone blocks can create retaining walls in hilly yards, creating terraces, raised planters, and planting beds.
Pavers, gravel, or bluestone laid in geometric or freeform patterns construct patios and walkways that can double as design features.
Fire pits, whether gas or wood-burning, surrounded by chairs and benches, are inviting for gathering outdoors.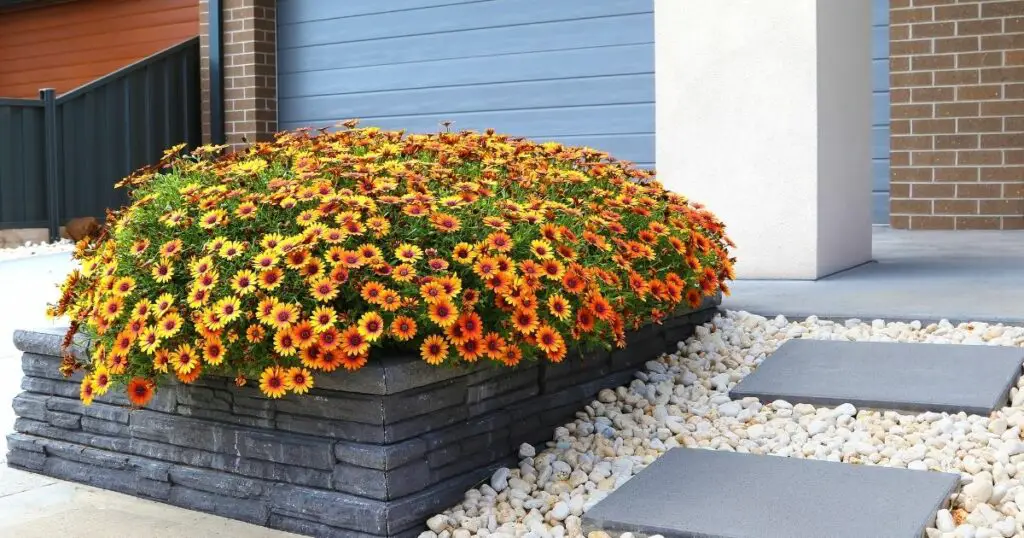 Illuminating With Landscape Lighting
Like a graceful string of fireflies hovering over your yard, landscape lighting illuminates your home beautifully and improves safety.
Choose pathway lighting for driveways and walkways. Uplighting placed in shrub and tree beds creates dramatic shadows. Silhouetting helps highlight architectural features.
Opt for energy-efficient LED or solar-powered options. Use timers or motion detectors so lights aren't on all night. Position lighting thoughtfully to maximize impact without creating glare.
Adding Personality With Accessories
The right accessories act like jewelry for your landscape, adding personality, accentuating features, and drawing the eye. Some ways to accessorize your front yard:
Sculptures and yard art make an artistic statement, especially near the entryway. Contemporary steel pieces work well for modern gardens, while classic figurines work well in traditional spaces.
Painted or mosaic birdbaths, sundials, and ceramic planters inject color. Group them in odd numbers for visual interest.
Benches and seats encourage visitors to linger. Set them facing focal points like ponds or flower beds.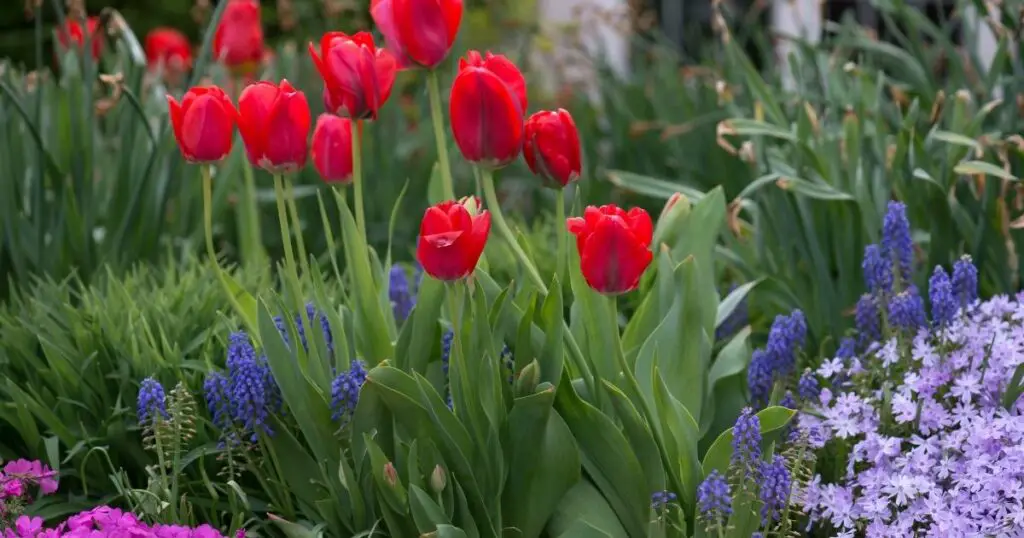 Maintaining Sustainably
Eco-friendly practices ensure your yard nurtures the earth, too. Here are some green landscaping ideas:
Amend soil with compost made from yard waste. It's cheaper than buying bags, and compost boosts soil health.
Collect rainwater in barrels to use for irrigation. Installing drip systems or soaker hoses saves water, too.
Use organic fertilizers like compost tea versus chemical options that can leach into groundwater.
Plant native species that don't need much extra watering or use drought-tolerant plants like succulents and sedums.
DIY Projects for Weekend Gardeners
Not every yard transformation needs heavy machinery and professional landscapers. With some sweat equity and the right plans, the average homeowner can tackle these projects:
Installing a stepping-stone pathway is simple: Lay sand or gravel, place stepping stones and fill gaps with pebbles or moss.
Planting a low-maintenance perennial garden: Prepare the soil, lay weed cloth, cut holes for the plants, and top-dress with mulch.
Building DIY compost bins from wood pallets or fencing is a great way to recycle yard waste and turn it into black gold for your soil.
To create a succulent wall garden, use a waterproof backing, plant succulents in soil pockets, and mount them where they will receive good sun exposure.
Bringing Your Vision to Life
A beautifully landscaped front yard extends your living space outdoors and creates an enticing first impression of your home. While the possibilities may seem endless, thoughtful planning helps bring your vision to life. Figure out your style, pick suitable plants, and incorporate purposeful design elements.
I hope these tips and ideas inspire you to create front yard landscaping you'll enjoy for years. Transforming barren yards into garden oases is my passion. I'd love to hear how you personalized your front yard landscape, so drop me a line! Let's grow together.