Hey there, decor-loving friends! Welcome back to my little corner of the internet. Today, I'm excited to discuss one of my all-time favorite design elements: shiplap!
I'm guessing many of you nod, while others might think, "Shiplap? What on earth is that?" Don't worry, my dears. I will cover everything you need to know about this gorgeous wall treatment.
Grab your favorite cozy sweater (you'll want to feel extra snuggly for this one), pour yourself a warm cup of coffee or tea, and let's get started!
Understanding Shiplap
Before we dive into the fun stuff like decorating with shiplap, let's quickly go over the basics.
What is Shiplap?
In short, shiplap is a type of decorative wooden board used on walls and ceilings. It consists of wide planks with grooved edges that overlap to create a flush surface, resulting in a beautifully textured, almost woven pattern.
Shiplap has been used for centuries in home construction, but it has grown significantly in popularity over the last decade. And for a good reason, too – this rustic-chic wall treatment instantly infuses spaces with warmth, character, and vintage farmhouse charm.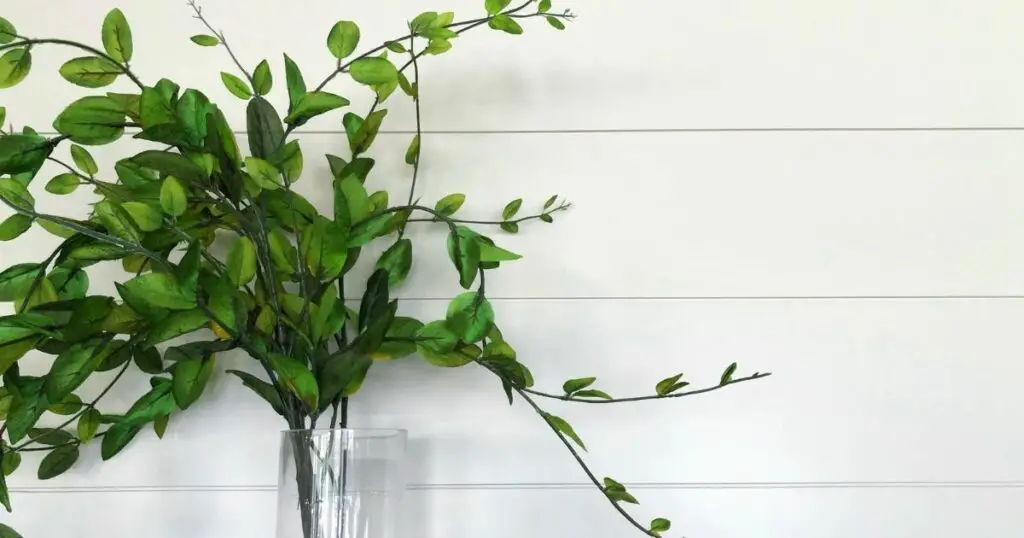 How to Identify Shiplap
Shiplap is often confused with similar treatments like beadboard or wainscoting. Here's a quick cheat sheet to tell them apart:
Shiplap: Wide (3-6 inch), horizontal wooden boards installed vertically with exposed seams where the grooved edges overlap. Covers entire walls or ceilings.
Beadboard: Narrower vertical boards with decorative trim along the seams, usually installed 3-4 feet high along lower portions of walls.
Wainscoting is vertical wood paneling framed by decorative molding and trim covering the lower half of the walls. Unlike shiplap, the panels are not overlapped.
Board and Batten: Wide vertical boards paired with narrow vertical trim pieces covering the seams between panels.
As you can see, the characteristic overlapping boards set real shiplap apart!
Shiplap Styles and Materials
There are a few variations when it comes to the specific style and wood material used:
Rough-sawn shiplap has a rustic, hand-hewn look with exposed saw marks. It embraces the wood's natural texture.
The planned shiplap is smoother with crisp, clean edges. The surface is sanded smooth and consistent.
Tongue-and-groove shiplap is milled with an interlocking shape so boards fit snugly together. Great for tight seams!
Plywood or MDF shiplap uses manufactured wood products rather than solid wood. A budget-friendly option.
The most popular wood choices are pine, cedar, and poplar. However, oak, maple, and other species are also used for a premium look.
Why Choose Shiplap? The Aesthetic Appeal
Now that you know precisely what shiplap is, let's dive into why people love it so much lately. In short, it's gorgeous! The rustic-contemporary vibe and versatility lend themselves to many aesthetics.
Quintessential Farmhouse Charm
Nothing quite beats the farmhouse chic look of crisp white shiplap paired with distressed wood accents and vintage finds. It brings a cozy and inviting feel to any room. Use it to surround your fireplace or as an accent wall in bedrooms and living spaces.
Coastal Cool
With its smooth, horizontal lines mimicking driftwood and an overall relaxed aesthetic, shiplap is also at home in coastal settings. Think light, breezy living rooms and beach house bedrooms. Whitewashed planks have a nautical vibe, while unstained wood embraces that weathered shoreline look.
Urban Industrial Edge
Shiplap isn't just for country living! The slightly imperfect overlapped planks also bring an edgy, industrial feel to modern city spaces. Contrast it with concrete floors, black steel beams, and an exposed brick wall for some serious urban cool factor.
Contemporary Statement
Are you tired of stark white drywall? Shiplap is an unexpected modern accent. Paint it boldly or pair it with other contemporary elements, like gleaming subway tile, metallic finishes, and midcentury modern furniture.
As you can see, shiplap is incredibly versatile! Whether your style is traditional, modern, rustic, or coastal chic, this texture-rich wood treatment can work beautifully.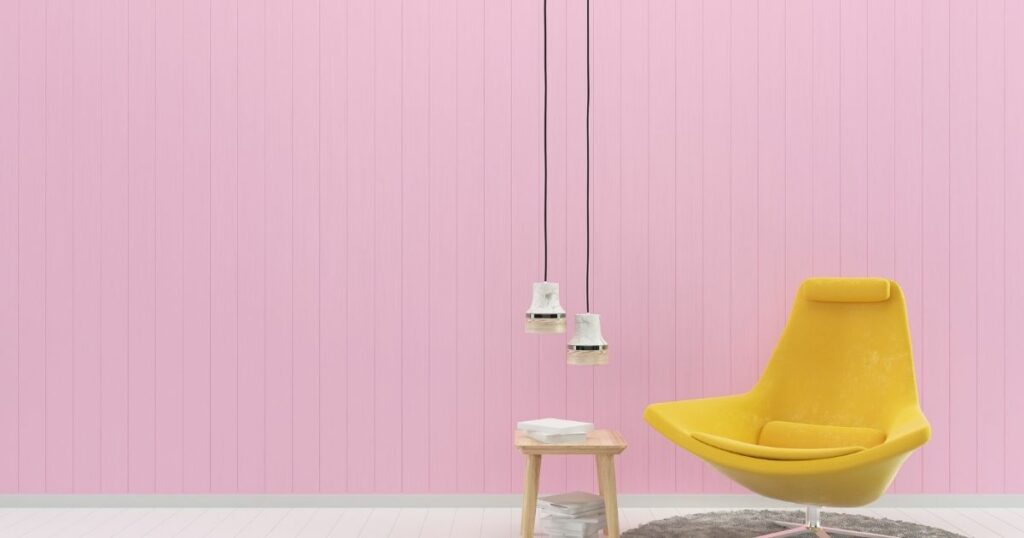 Shiplap Installation Basics
Let's get down to the nitty-gritty of installing shiplap in your home. Grab your toolbox, and let's go over the steps:
What You'll Need
Shiplap boards
Plywood or OSB for the substrate
Wood glue
Wood screws or nails
Drill
Circular saw, or miter saw
Tape measure
Square
Level
Clamps
Safety equipment like goggles and ear protection
Use high-quality, on-spec materials to ensure it's installed correctly and safely. Don't cut corners here, friends!
Step-by-Step Installation
Installing shiplap takes time and precision, but it's very doable as a DIY project if you're up for it! Here are the basic steps:
Prep the wall: Make sure the surface underneath is smooth. Cut the plywood or OSB substrate panels to size and secure them to studs with wood glue and screws.
Hang the first row: Starting at the bottom, attach the first shiplap board level and plumb with wood glue and nails or screws. Use spacers to ensure consistent spacing between boards.
Build up the rows: Continue installing boards row by row, overlapping edges and securing as you go. Use a level often to ensure straight, even courses.
Perfect the details: Once all boards are installed, fill any gaps with wood filler. Sand everything smooth. Caulk along the top and bottom edges for a polished finish.
Add color: Prime and paint or stain the piece to match your decor. For best results, take your time with prep and application.
Pro Tips
Here are a few pro tips to ensure shiplap perfection:
Carefully measure and mark stud locations to ensure each board is supported correctly.
Use a nail gun for a more accessible, consistent installation than a manual hammer.
Apply painter's tape along the edges of boards to keep surfaces scratch-free.
To prevent excessive expansion, acclimate the wood boards to your home's humidity for 1-2 weeks before installing.
And remember, there's no shame in calling a pro if you need help- shiplap installation can be tricky!
Dazzling Designs: Decorating With Shiplap
Once your beautiful new shiplap wall is up, it's time for the enjoyable part – decorating! Here are some of my favorite ways to showcase this gorgeous texture:
Dramatic Focal Points
Turn an ordinary wall into a work of art by fully covering it in shiplap planks. This instant feature wall lends flair to living rooms, dining spaces, bedrooms…you name it! Add drama with a darker stain or bold color.
Rustic Kitchen Charm
Bring some country character into the heart of your home with a shiplap installed on one wall of your kitchen. Use tongue-and-groove boards and leave them natural for an authentic farmhouse feel.
Spa-Like Serenity
The clean, smooth look of the shiplap creates a relaxing oasis in bathrooms. Use it as a tub surround, or go big and cover an entire wall. Crisp white paint pairs beautifully with marble, granite, or porcelain fixtures.
Coastal Ceilings
Take shiplap up above eye level, too! Horizontal planks across the ceiling mimic the timber rafters and weathered wood of seaside cottages. Embrace white, gray, or soft blue hues for breezy beauty.
Rugged Flooring
Shiplap is not just for walls, my friends! Consider using wider planks with tongue-and-groove construction to create stunning shiplap floors. They're so cozy and full of texture!
As you can see, the possibilities with shiplap are genuinely endless. Let your creativity run wild, and find unique ways to incorporate this gorgeous element into your home!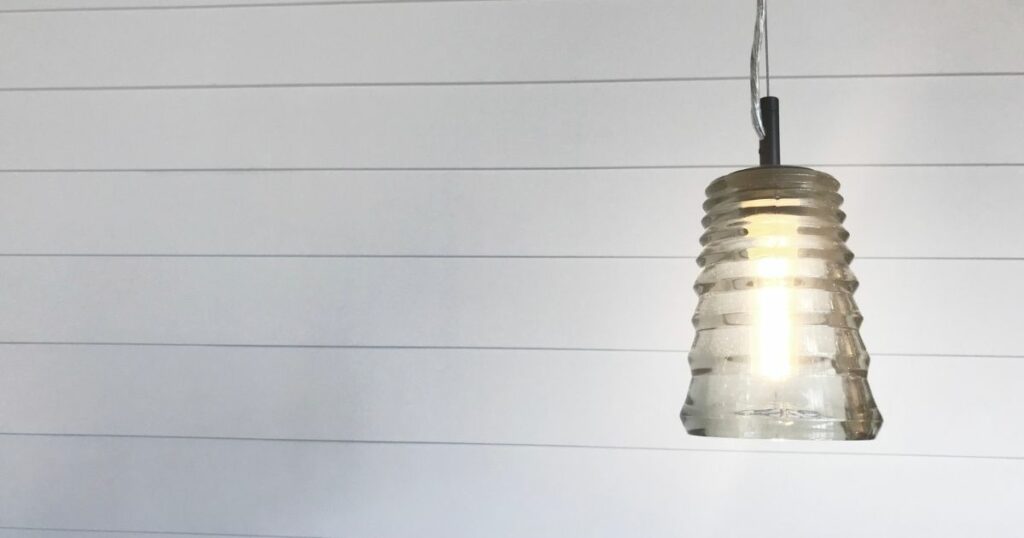 Painted vs. Natural: Finishing Shiplap Boards
Once your shiplap is beautifully installed, you'll need to decide whether to paint, stain, or leave bare wood. Here are some things to consider:
Paint Color Choices
White is the quintessential farmhouse choice. It's bright, fresh, and pairs with any decor. Slightly creamy or gray tints add subtle elegance.
Light neutrals like tan, gray, and cream are versatile but warmer than stark white. Great for a rustic cottage vibe.
Bold colors make shiplap pop! Try navy blue, emerald green, brick red, or charcoal gray for dramatic impact.
Distressed finishes with peeling layers of paint or varied tints lend an antique, timeworn look.
Stain Shades
For a natural wood look, consider:
Light stains gently enhance the grain without overpowering
Gray tones for an on-trend, weathered driftwood aesthetic
Dark walnut or espresso for bold, dramatic contrast
Whitewashed effect for a coastal feel
Bare Wood Beauty
Unfinished shiplap showcases the raw, organic texture of the wood. Oil or seal it for protection. This route pairs well with exposed beams and distressed decor.
Think about the overall look you want to achieve. Do you want your shiplap bright and clean or weathered and worn? Cool and coastal or bold and dramatic? Take your color cues from your existing furniture and decor.
Either way, use high-quality primer, paint, and sealant correctly for the most professional-looking finish. Patience is key!
Caring for Your Shiplap
To keep your shiplap walls looking beautiful for years to come, be sure to:
Gently dust with a soft brush or dry cloth to remove dust regularly.
Spot clean messes ASAP with a damp rag and mild cleaner. Avoid harsh chemicals.
Re-caulk any gaps that appear between boards to maintain water resistance.
Limit direct sunlight exposure, which can cause fading over time.
Re-apply protective sealers or topcoats periodically as needed.
Lightly sand and re-stain or paint if the surface becomes worn or scratched.
With proper care, quality shiplap can easily last 50+ years! A little maintenance goes a long way.
Common Shiplap Mistakes to Avoid
While shiplap brings gorgeous character to any space, there are a few things to watch out for:
Tricky Installs
The spacing between boards needs to be more professional. Use a spacer for consistency!
No or improper backing leads to loose, warped boards over time. Secure the studs properly.
Forgetting caulk along the ceiling and baseboards leaves unsightly gaps that ruin the effect.
Questionable Placement
In bathrooms, moisture can damage shiplap over time, leading to warping, bulging, and mold.
On exterior walls, temperature and humidity fluctuations affect the wood. Stick with interior applications.
Budget Blunders
Flimsy, thin boards will not last and will end up costing you more down the road. Buy quality materials.
Rushing the installation leads to inconsistent spacing, loose boards, and other preventable errors. Take your time!
Skimping on proper primer, paint, caulk, and finishing supplies produces sloppy results. Invest in the right products.
Doing a little homework goes a long way toward avoiding common pitfalls! Patience and attention to detail are essential.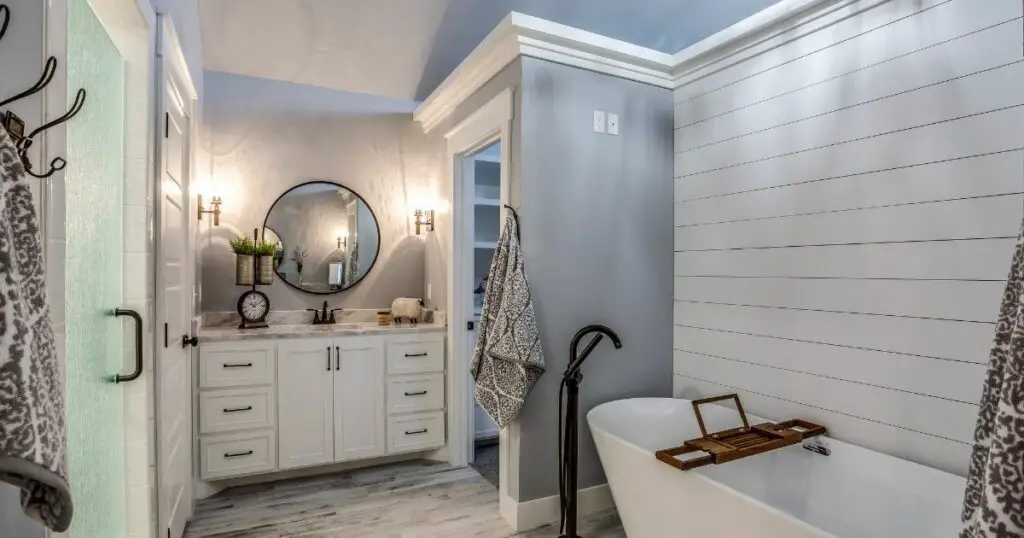 Shiplap Alternatives
While I'm a fangirl, I know shiplap isn't necessarily everyone's cup of tea. Here are some alternatives to consider:
Beadboard
With its delicate, uniform grooves, beadboard offers a more refined look than rustic shiplap. A great option for more formal, elegant spaces.
Wainscoting
I love the paneled effect, but do you want more definition? Opt for framed wainscoting with crisp edges along the bottom half of the walls.
Board and Batten
Wide vertical boards paired with narrow battens create a casual contrast. This design is perfect for cottages, farmhouses, or coastal homes.
Wallpaper
Wallpaper offers endless pattern possibilities, from plaid to floral prints, modern geometrics to faux woodgrains! And peel-and-stick options make DIYing easy.
Fabric Paneling
For a quick and budget-friendly focal wall, stretch printed cotton canvas fabric over plywood. It adds such a fun pop of color and soft texture!
Small Space Style With Shiplap
Finally, here are a few tips for working with shiplap in cozy quarters:
Stick with narrow boards 3-4 inches wide to avoid overwhelming petite rooms.
Use it sparingly on one or two walls or ceilings. Too much can feel claustrophobic.
Paint colors should be light and airy. Stark white is a small space's best friend!
Consider tongue-and-groove boards installed diagonally or in a chevron pattern to draw the eyes up and create the illusion of added height.
Add mirrors and reflective metallic accents to expand the sense of space.
With intelligent placement and the correct scale, shiplap can add the perfect texture without overcrowding your minuscule but mighty home!
Cost Considerations
Let's chat budget for a minute, shall we? Here's an overview of what to expect:
On average, expect to pay $6-12 per square foot installed. Higher-end woods cost more.
If you choose plywood or MDF instead of natural wood, you can expect to save 30-40%. These materials cost $3-6 per square foot.
DIY installation can save 20-30% on labor fees, but consider your skill level!
Due to the added handiwork, distressed shiplap with dents, nail holes, and varied paint colors, costs 10-15% more.
Adding intricate details like craftsman-style trim, unique patterns, or shelving built into the shiplap increases cost.
Shiplap generally adds value and appeal for resale over more basic drywall. Opt for clean, modern styles rather than heavy distressing for the best return on investment.
Bottom line: Quality shiplap installation costs more than many wall finishes. But the wow-factor ambiance it adds is well worth it in my book!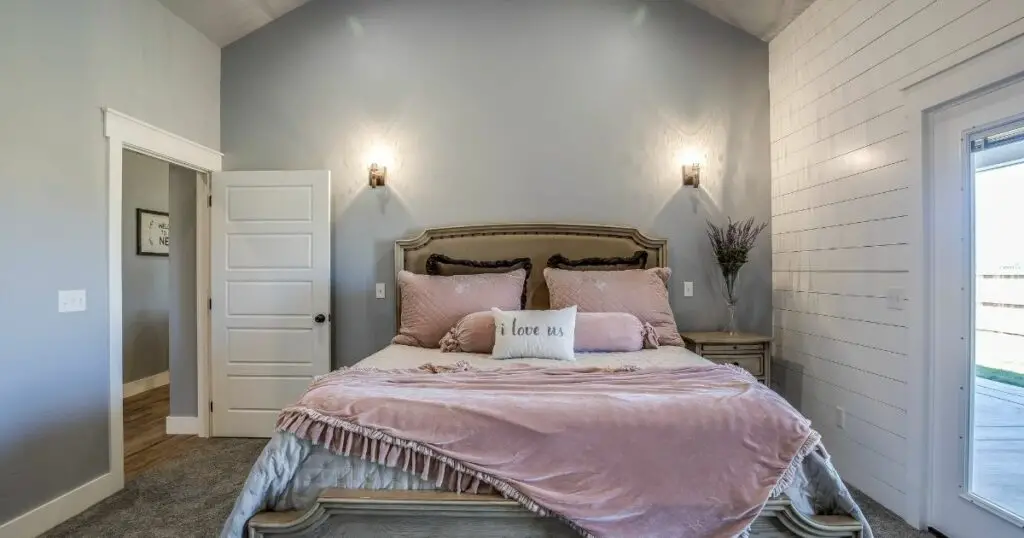 The Future of Shiplap
What does the future hold for our beloved shiplap? Here are a few predictions:
We'll see more unique stain colors and patterns like herringbone emerging. Say goodbye to plain white shiplap!
Cool mixed-media combos will become popular, featuring shiplap plus tile, stone accents, metal insets, and even wallpaper.
Expect innovation in materials like composite or acrylic planks with mimicked woodgrain for budget and eco-friendly appeal.
Shiplap won't just be for homes – commercial establishments like restaurants, wineries, hotels, and retail stores have already embraced the texture trend, too!
I don't think Shiplap will fade away anytime soon. This fresh twist on traditional wood paneling perfectly fits today's desire for natural, tactile elements that balance vintage charm with modern livability. I know I'll never tire of it!
The Last Word on Shiplap
There you have it, friends – the A to Z on Shiplap! From critical need-to-knows to design inspirations, this guide has given you ideas, tips, and excitement about embracing shiplap in your home.
It's such a gorgeously imperfect, rugged, yet refined material. Thanks to those beautiful overlapping wood planks, it infuses spaces with cozy comfort and casual elegance.
So what are you waiting for? Whether you tackle a DIY shiplap installation or call in the pros, I hope you'll incorporate this beauty into your home decor sometime soon. Trust me, you won't regret it!
Now tell me honestly…how many of you are pinning shiplap ideas as we speak??