It's Hank – your friendly Chicago woodworker and DIY expert! Today, I want to discuss a common dilemma that many homeowners face – figuring out the right size for new closet doors. Choosing the wrong size doors can lead to installation headaches, so getting those measurements right from the start is crucial.
As someone who has built and installed his fair share of custom closet systems over the years, I've learned a few tips and tricks to help take the guesswork out of the process. In this post, I'll walk you through everything you need to know to determine the perfect door size for your closet opening.
An Intro to Closet Door Dimensions
Before we dig into the measuring process, it helps to understand some standard dimensions for common closet door types. This gives you a starting point for the sizes to look for when taking measurements.
Here are some of the most common interior door sizes:
Width – 24 to 48 inches, in increments of 2 to 4 inches
Height – 78 to 84 inches, in increments of 3 inches
Thickness – 1 3/8 to 1 3/4 inches. 1 1/2 inches is standard.
Of course, these are just general guidelines – your specific closet opening may call for a more customized door size. When in doubt, always take detailed measurements of the actual start.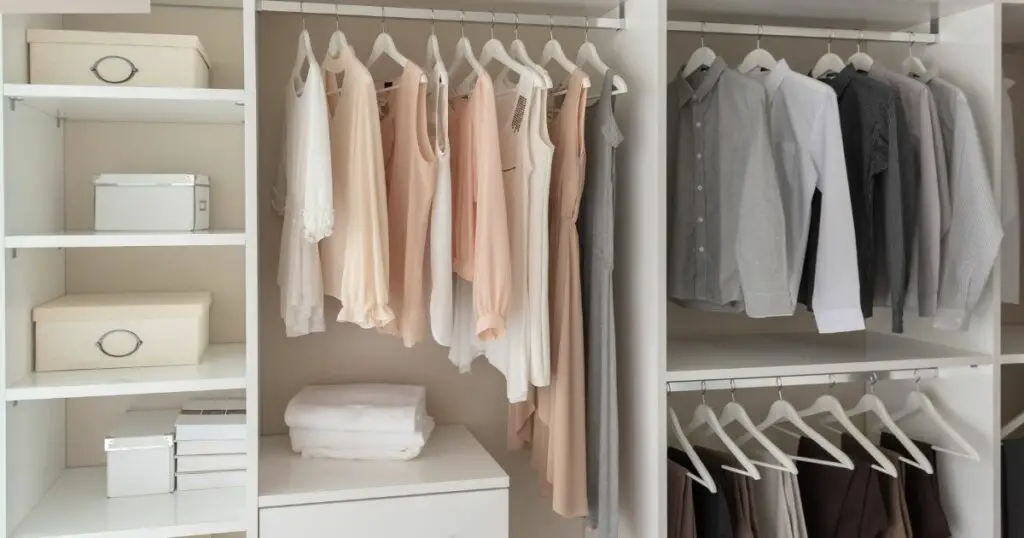 It's also essential to account for the door frame dimensions. Standard frames are usually 1 1/2 inches wide by 4 inches tall. Larger structures up to 2 1/2 inches wide and 6 inches tall are used for some closets.
Now, let's get into the fun part – grabbing those tape measures and determining the ideal door size for your closet!
Preparing for Measurement
Getting accurate measurements is crucial to finding closet doors that fit properly within your opening. Before starting, you'll need to gather a few essential tools:
Tools You'll Need
Tape measure – The most vital measuring tool. Get one with a long, sturdy tape that won't bend or warp.
Level – Helps determine if your floor and walls are perfectly straight.
Notepad – For jotting down measurements.
Stud finder – Locates wall studs so you can determine the placement of doors.
Laser measure (optional) – Increased precision for more oversized closets.
Measuring Existing Doors
If you're replacing existing closet doors, start by carefully measuring the old doors:
Close the door entirely and measure the width from side to side.
Measure the height from top to bottom.
Note any unique features like curves or cutouts.
Record all measurements in your notepad.
These dimensions provide a starting point for your new door size. However, measuring the opening is still crucial since existing doors may have needed to be sized optimally.
Measuring the Opening
Now, let's focus on the opening itself:
Measure the opening's width at both the top and bottom. Note which is wider, if applicable.
Measure the height on both sides from floor to top. Again, note any differences between sides.
Use your level to ensure the floor and ceiling are perfectly straight.
Account for any obstructions like pipes or vents. Measure their location and depth into the opening.
Use your stud finder to locate and mark wall stud positions.
Carefully note all measurements and details in your notepad.
The more detailed your notes, the better! Pay close attention to any quirks or inconsistencies in the opening size. These will impact the door size needed.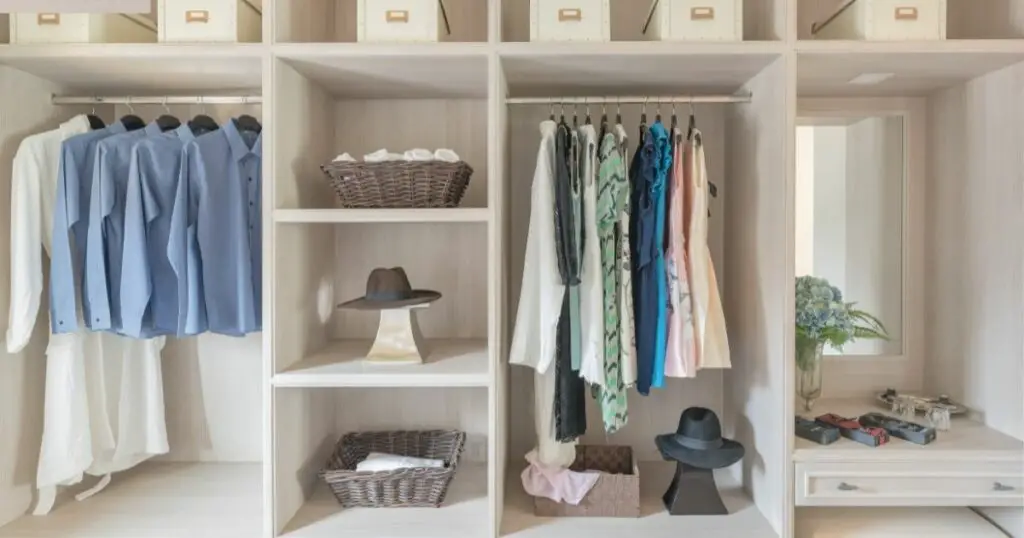 Types of Doors and Sizing Factors
Now that we understand the basics of taking closet opening measurements, let's examine some of the most popular door styles and the critical sizing considerations for each:
Sliding Doors
A common choice for contemporary closets, sliding doors save space by eliminating door swings. But this means:
The door width is reduced by 2-3″ for clearance between panels.
The track/hardware system also takes up the width of the opening.
Weight and quality impact how smoothly they'll slide.
Bifold Doors
Bifolds maximize opening space by folding into compact sections. But:
Panels must be sized so the door fully closes within the opening.
More panels = narrower width per panel.
Hardware must be sturdy enough for door weight.
Hinged Doors
Traditional swing-style doors are a versatile choice, but:
2-3 inches of clearance between the door edge and the wall is needed.
The door's swing radius must be accounted for.
Hinge placement impacts swing direction.
Custom Sized Doors
For uncommon closet shapes/sizes, custom doors are made to order.
They are much more expensive than standard sizes.
They are needed for angled walls, arched openings, etc.
Requires professional design/sizing.
As you can see, the specific door type introduces additional factors to consider in determining the correct size. But if you have detailed opening measurements, any door can be sized appropriately.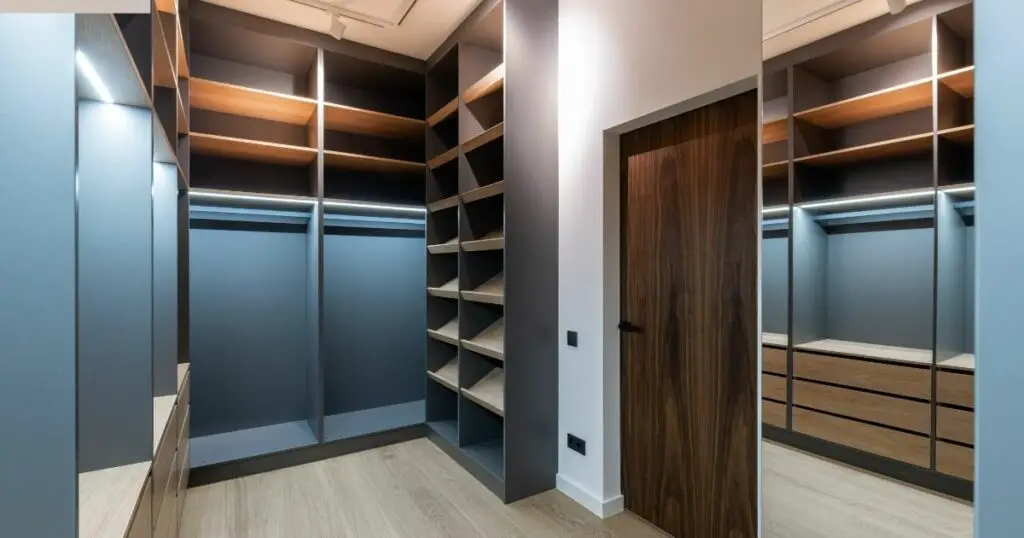 Tips for Tricky Closet Openings
Irregular closet openings present some unique challenges when sizing doors. Here are my pro tips for handling them:
Accounting for Uneven Walls or Floors
Use shims during installation to compensate for slight wall gaps.
Allow a gap at the bottom for irregular floors – don't cut doors precisely to length.
Adjust hinge placement to accommodate angled/bowed walls.
Fitting Around Obstructions
Order doors wider than the opening to allow trimming around obstructions.
Use specialty track systems and hardware for sliding doors near obstructions.
Opt for bifold or pivot doors for narrow openings with pipes/ducts.
Accommodating Improper Framing
Wider jambs allow adjusting door width to fit misaligned framing.
Shimming between the jamb and wall framing helps plumb the opening.
Enlarge header height to remedy out-of-square corner gaps.
Careful measurement and clever workarounds can solve even the trickiest closet opening scenario. Taking the time to account for any irregularities will ensure your doors fit flawlessly.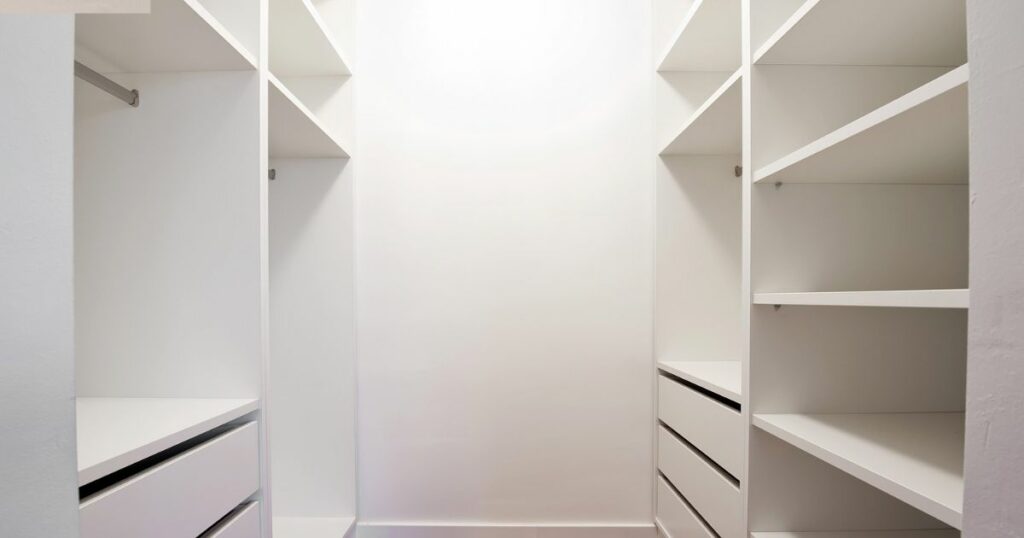 Ordering the Right Size Doors
Once you've measured thoroughly and selected the ideal door style, it's time to place your order! Here are my tips for ensuring your doors are perfectly sized:
Provide the vendor with all opening measurements and specifics. The more info, the better.
Verify door height/width and choose 1/4″ to 1/2″ smaller for perfect clearance.
Ask about adjusting the door size if the opening is irregular. Most can accommodate small gaps.
Request drawings/renderings of the doors before manufacturing if sizing is complex.
Take time to explain any clearance or swing radius issues to the vendor. Their expertise can prove invaluable for choosing the optimum door size.
With good communication and attention to detail, any custom doors can be crafted to fit your unique closet opening needs flawlessly.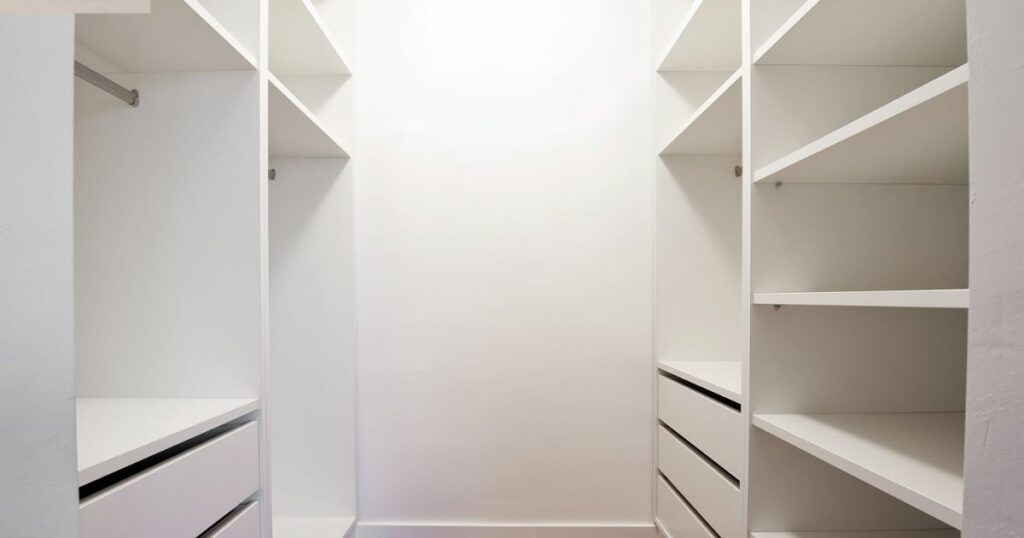 Wrapping Up
And there you have it, folks – everything you need to know to determine the perfect door size for your closet. While it may seem complicated, just remember to:
Thoroughly measure the opening width, height, and any obstructions.
Account for door style and hardware when calculating size.
Carefully communicate all details to your door vendor.
Getting this right will ensure a smooth installation and doors that function beautifully for years. As always, I'm happy to answer any questions you have! Reach out anytime and let me know how your door sizing and installation project goes.
This helps you take the mystery out of closet door sizing. Now grab that tape measure and start maximizing your closet space!