Hey there, home decor enthusiasts! Amanda here, your friendly neighborhood interior design addict. Today, I want to chat about one of the most critical elements of any kitchen or bathroom – the cabinets!
Now, I know the cabinet selection process can be downright dizzying. Should you go for wood? Laminate? Colored? White? And what about the hardware? Handles or knobs? Modern or classic? Not to mention the process of measuring, ordering, and installing them. It's enough to make your head spin!
In this post, I will explain everything you need to know about one trendy cabinet option: thermofoil. These durable, low-maintenance cabinets have become increasingly popular over the past few years, and for good reason! When chosen well, they can transform the look of your home.
So brew a fresh coffee, cozy on the sofa, and dive in!
What Exactly Are Thermofoil Cabinets?
First, let's get familiar with what these thermofoil cabinets are all about.
Thermofoil is an engineered wood product that wraps a thin layer of plastic laminate around a medium-density fiberboard (MDF) core. This forms a super-durable and seamless surface, then creates cabinet doors, drawers, and panels.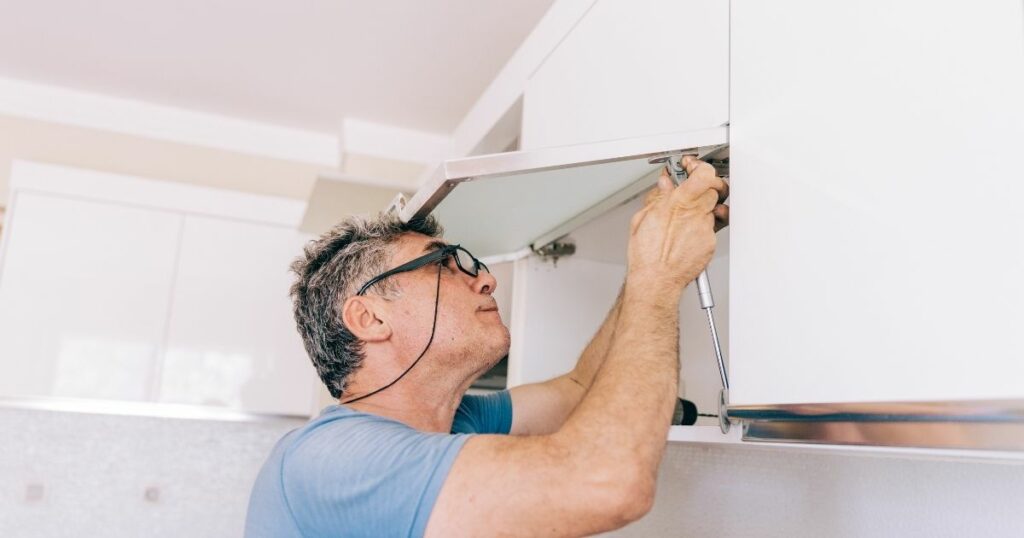 So, in plain English, thermofoil cabinets have a plastic skin! But don't let that turn you off – this plastic covering makes the cabinets highly water resistant, easy to clean, and built to last. Thermofoil also allows you to get the look of natural wood at a fraction of the cost.
Now that we know what we're working with let's discuss the details you must consider when selecting thermofoil cabinets for your home!
The Pros and Cons of Thermofoil Cabinets
As with any home product, thermofoil cabinets have advantages and disadvantages. Let's look at a quick pros vs cons list:
Pros
Extremely durable. The plastic coating protects against scratches, scuffs, and everyday wear and tear. These cabinets are built to last!
Water-resistant – Thanks to the laminate surface, thermofoil cabinets won't warp or crack when exposed to moisture. This makes them a must for kitchens and bathrooms!
Affordable – they cost significantly less than solid wood cabinets.
Easy to clean – just wipe down with a damp cloth! No need for special cleaners.
Various colors and textures are available, from solids to woodgrains, so you'll find many options to match your home's style.
Cons
Can't be refinished – the plastic coating means you can't sand down and refinish thermofoil cabinets like wood ones.
Sensitive to heat – exposure to direct sunlight or high heat can cause bubbling or peeling.
Limited customization – the cabinets come in standard sizes, so custom work is limited.
Shorter lifespan than wood – generally needs replacing after 15-20 years with regular use.
Now, let's explore how to choose thermofoil cabinets that play up the pros and minimize the cons!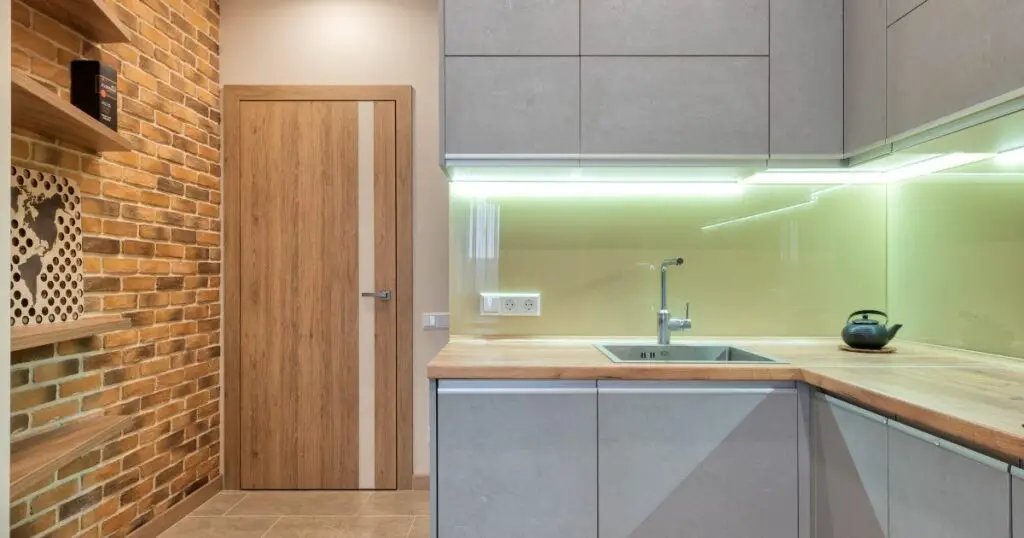 Tips for Choosing the Perfect Thermofoil Cabinets
Selecting new cabinets can be overwhelming, but just take it step-by-step. Here are my top tips for choosing magnificent thermofoil cabinets tailored to your home:
Consider the Format of Your Space
Take measurements of the room – width, height, depth, etc. Create a basic floorplan sketch marking windows, doors, appliances, etc. Knowing the exact dimensions of the space will ensure you choose cabinets that fit perfectly!
Select a Style
Thermofoil cabinets come in various styles – from basic flat panel doors to ornate raised panels. Choose a style that matches your home's existing aesthetic. Here are some popular options:
Shaker – A versatile style featuring a simple recessed center panel. Provides a clean, contemporary look.
Raised Panel – The center panel is surrounded by a frame, creating a more traditional, Classic look.
Slab – Clean, simple slab doors without ornamentation for a sleek, modern vibe.
Cathedral – Doors with arched tops to impart a touch of elegance.
Personalized – Many manufacturers offer customized options like adding glass cabinet inserts.
Don't Forget the Finishes!
The cabinet finish's color, texture, and gloss level tie everything together aesthetically. Some options include:
Colors – White, gray, black, navy, and wood tones are always in style. For a pop of color, consider emerald, sky blue, or orange hues. You can match existing colors or create an accent.
Textures – Woodgrain finishes give a natural look if you still want a wood vibe. You can also opt for a smooth, matte finish.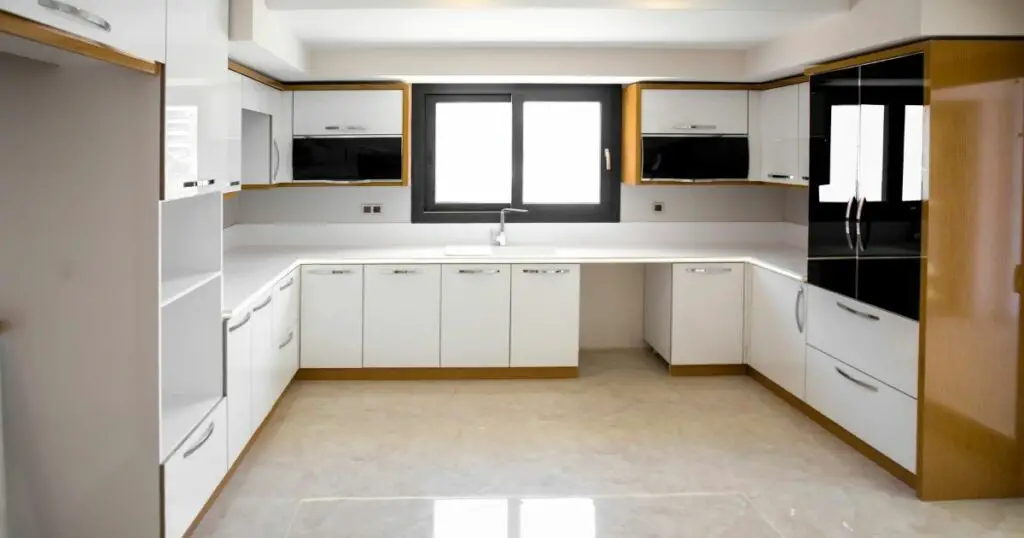 Gloss Levels – Glossy finishes add depth but show fingerprints. Matte is more subtle and disguises scuffs.
Focus on Quality and Durability
Not all thermofoil is created equal! Here's what to look for:
Thickness – Door thickness between 3/4″ and 1″ is the most durable. Thinner doors can warp over time.
MDF Density – Denser MDF behind the thermofoil prevents cracking. Look for densities above 50 lb/ft3.
Hinges – Sturdy, brass hinges last longer than plastic ones. Undermount hinges provide a smooth look.
Warranty – Aim for at least a 1-year warranty. Anything less means questionable quality.
Maximize Storage Solutions
Get the most bang for your buck storage-wise by selecting cabinets with innovative built-in organizers such as:
Spice drawers with built-in dividers
Tiered pull-out shelves for easy access
Rotating "lazy susan" cabinet organizers
Wastebasket cabinets for integrated garbage sorting
Set Your Budget
Thermofoil cabinets cost $60-150 per linear foot, on average. Measure your space and calculate the total cost based on the following:
Door type and finish
Size of cabinets needed
Accessories like drawers, shelves, and pulls
Shop around and get multiple quotes. Balance your budget with your design vision.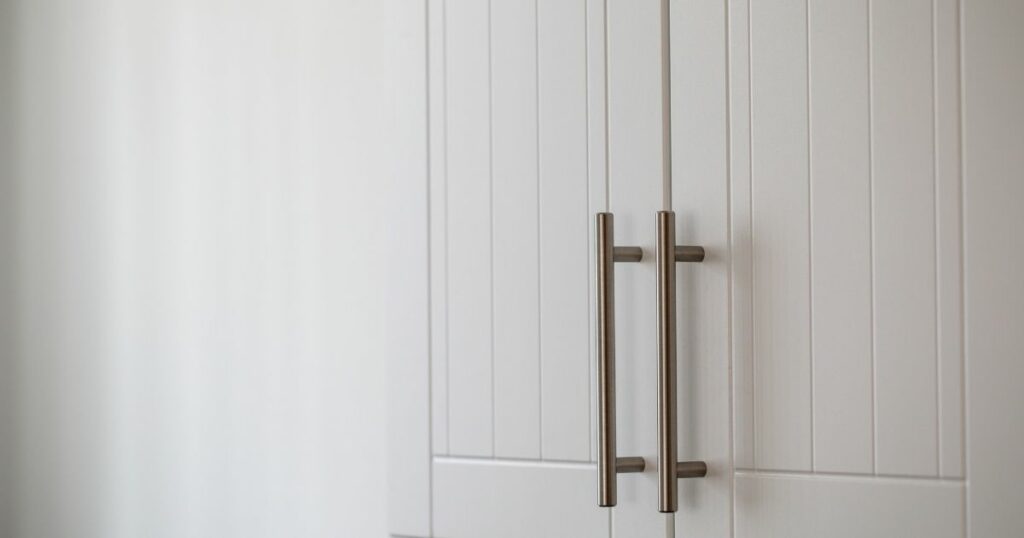 Installation: DIY vs Pro
It's time to tackle installation once you've selected your perfect thermofoil cabinets. You can either DIY it or hire a professional. Here's an overview:
DIY
Lower cost – only have to pay for materials/tools
More control over the process
Gain installation skills
Physically demanding
It can be time-consuming
Easy to make costly mistakes
Professional Install
Completed fast by experts
Reduced risk of installation issues
Oversight for the entire project
Higher installation cost – averages $50/hour
If you're going professional, find an experienced contractor familiar with thermofoil. Get references and review examples of their previous cabinet projects.
Either route, measure your space and create a detailed cabinet layout accurately. Careful planning prevents mistakes!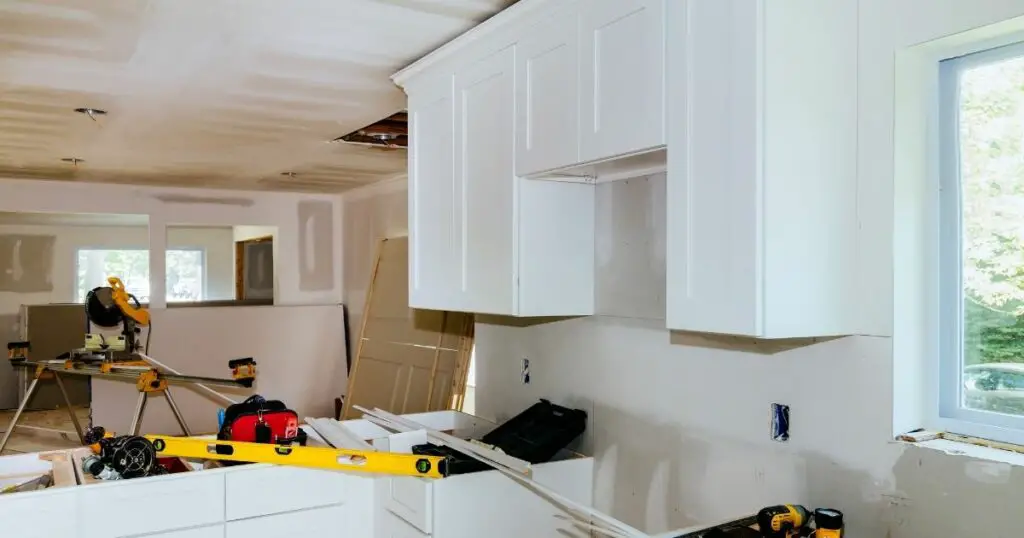 Maintaining Your Thermofoil Cabinets
The durability of thermofoil cabinets also makes them a breeze to care for. Just follow these maintenance tips:
Use a soft, damp cloth to wipe down cabinets as needed. Avoid harsh cleaners.
Immediately dry any water that gets on cabinets to prevent damage.
Use cutting boards and gentle surface protectors to prevent scratches.
Check for loose hinges/handles and re-tighten when needed.
Reseal edging every 1-2 years to prevent moisture damage.
Dust cabinet tops weekly to prevent grease buildup.
With proper care, your thermofoil cabinets can look fabulous for 15 years or more!
Final Takeaways
This breakdown gave you a clearer idea of choosing the perfect thermofoil cabinets for your home. Here are my essential tips:
Measure your space precisely and map a layout
Select a style that integrates well with your existing furnishings
Choose a durable, high-quality cabinet box and hardware
Explore creative storage solutions to maximize space
Set a realistic budget and stick close to it
Carefully weigh DIY vs. professional installation
Maintain cabinets to maximize their lifespan
The time you spend finding suitable thermofoil cabinets will pay off years later when you admire your beautiful, functional kitchen or bath.