Hey friends! If you're anything like me, you know that hardwood floors can make or break the look and feel of a home. As much as I love my 1910s bungalow, those dingy, dated carpets it came with just weren't cutting it. After months of researching, planning, budgeting – and changing my mind more times than I can count – I recently took the giant leap and installed new hardwoods. Let me tell you, it was life-changing! My home went from frumpy and uninspiring to light, bright, and just downright happy.
So, if a flooring revamp is on your horizon, you're probably wondering: what's the best pattern for my home and style? It can be tricky to choose with so many options, from classic straight planks to snazzy chevrons. Well, friends, that's precisely why I'm here! This post will explain how to select your ideal hardwood floor pattern. I'll share the 411 on different styles, things to consider for your home, and a few of my favorite on-trend looks. Let's dive in!
The Basics: Understanding Floor Patterns
Before we get to the fun stuff, let's quickly establish what floor patterns are and how they affect a space.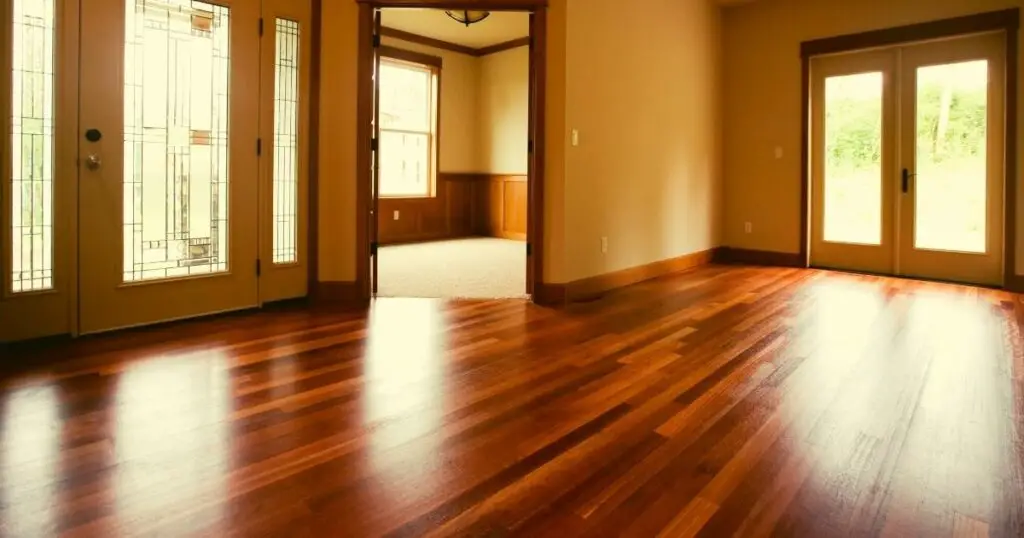 It's All About the Layout
When discussing hardwood patterns, we mean the direction and arrangement of the floor planks or blocks. The main categories are:
Straight: The most common design with planks running parallel in the same direction
Herringbone: Planks join at angles creating a zigzag effect
Chevron: Planks form a V-shape pointing in the same direction
Basketweave: Planks are arranged in a simple crisscross pattern
Parquet: Small blocks arranged in geometric patterns
Why Pattern Matters
The pattern of your floors impacts how a room looks, feels, and functions. Here's the lowdown:
Perception of Size: Patterns can make rooms appear larger or smaller. For example, a big, bold chevron makes a small space feel grand.
Flow: Patterns can encourage movement and direct eyes through a room. Laying planks perpendicular to doors brings people inward.
Personality: Patterns add flair! A graphic like a herringbone says modern and sleek, while a parquet is more classic.
Durability: Simpler planks stand up to pets and kids better than delicate parquet.
These principles will help you pick a floor that complements your home. Let's get to the fun part – a deep dive into popular patterns!
All the Pretty Floors: Types of Patterns
From traditional borders to contemporary painterly styles, hardwood patterns today go far beyond bare brick and straight lay. Here are some of my favorite looks and how to use them:
Classic Straight Plank
The quintessential hardwood floor, this pattern always stays in style. I love it in homes with other designs and textures, like bold wallpaper or patterned rugs and furniture. The continuous lines make the space feel calm and uninterrupted.
Suitable for Traditional and Transitional rooms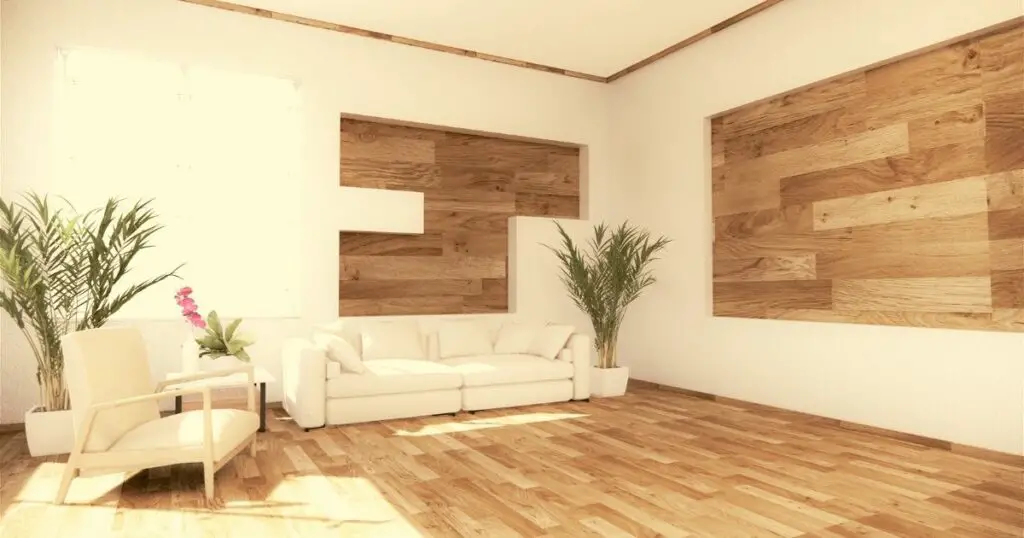 Snazzy Herringbone
Hello, drama! Nothing makes a statement quite like a graphic herringbone floor. The dynamic zigzag effect demands attention and reads modern, sleek, and sophisticated. It's an instant way to elevate a space. I'd pair it with spare, contemporary decor.
Suitable for: Modern rooms, entries, and dining spaces
Alluring Chevron
Chevron floors impart movement and a sense of grandeur wherever they're used. Pointing the V-shapes toward the entryway or the room's most used part draws you into the space. I'd pair chevron with light woods and minimalist decor.
Suitable for: Large, airy living rooms and family rooms
Charming Basketweave
There's something about the interlocking lattice of basketweave floors that feels timeless and artisanal, reminiscent of textiles. It's an understated pattern adds just a hint of visual interest without overpowering. I'd use it in both traditional cottage-style rooms and modern minimalist rooms.
Suitable for Bedrooms, studies, and eclectic spaces
Elegant Parquet
With their geometric drama, classic parquet floors teleport you to Old World European estates and vintage dance halls. In simple grids or elongated rectangles, modern interpretations feel fresh and current. Use parquet sparingly in rooms with clean lines and simple decor.
Suitable for: Foyers, dining rooms, living rooms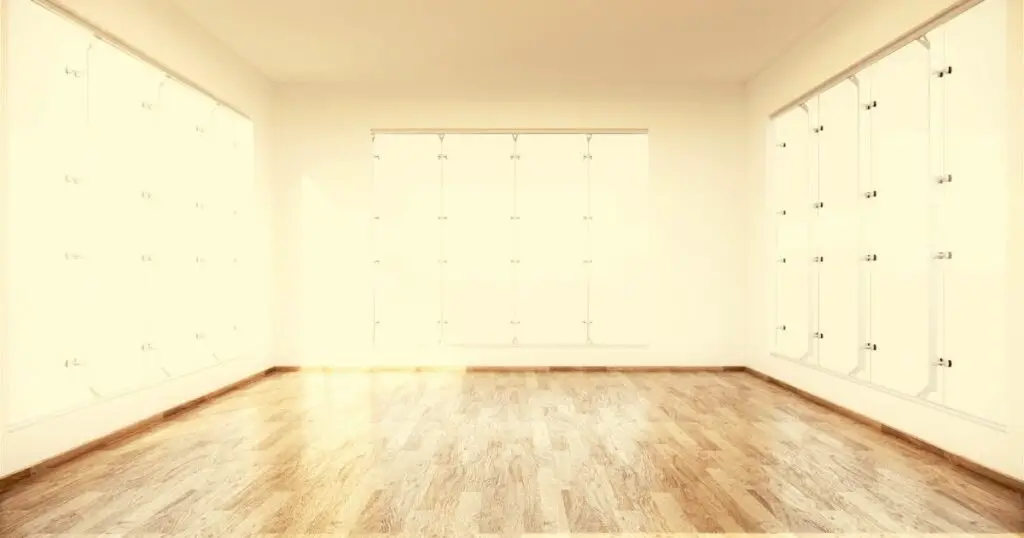 Freeform Planks
We're seeing a significant trend toward more fluid and organic floors. Think planks that vary in width are arranged in waves or alternate directions. While challenging to install, this style creates visual interest and reflects natural movement. I'd pair it with lots of other natural textures and elements.
Suitable for: Bohemian rooms, nature-inspired spaces
Have fun playing with different plank directions, like laying them vertically or diagonally. The possibilities are endless!
Size Matters: Choosing Patterns for Your Room
Now that we've gone on a pattern tour let's chat about selecting the right look based on your room's size and layout. A floor should always flatter its space, not overwhelm it.
Perception is Everything
We talked about how patterns affect the perception of a room, making it appear larger, smaller, elongated, etc. Here are my top tips:
Small rooms: Use narrow planks in light colors to give the illusion of more space
Large rooms: Choose bold patterns like chevrons to make the room feel grand and anchor the space
Long, narrow rooms: Lay flooring perpendicular to the length to make the room appear wider
Irregular rooms: Soft, organic patterns help downplay awkward angles and alcoves
Shapes and Layouts
The shape of your room also determines which pattern will look best. Here are a few principles to keep in mind:
Square: Balanced, symmetrical patterns complement a square space, like a grid or borders
Rectangle: Planks running the length stretch out a rectangle while varying directions add movement
Open concept: Contrasting patterns in each zone define spaces in available floorplans
Take some time to analyze your room. Walk the perimeter, noting entrances, windows, and how you use the space. Let the room guide your pattern selection, and don't be afraid to get creative!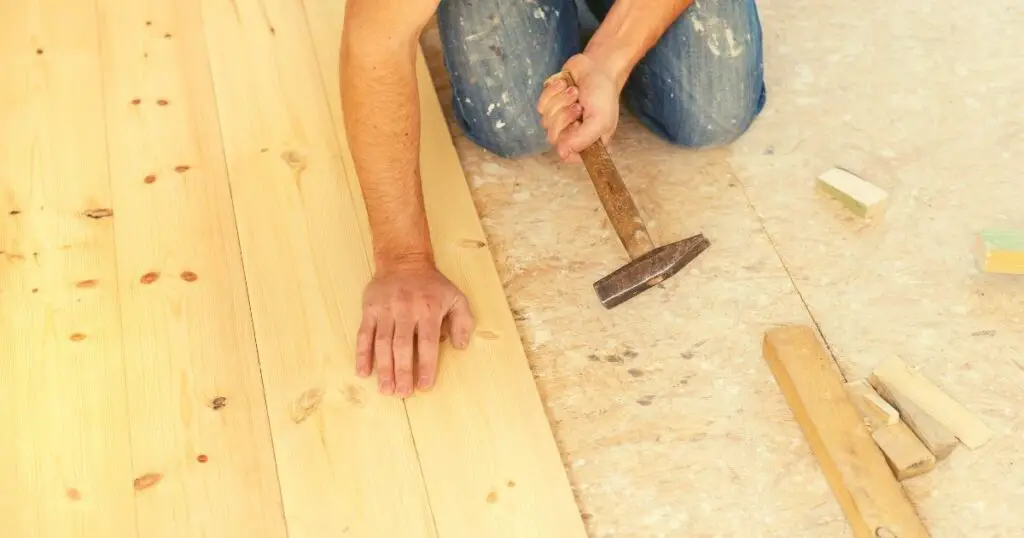 Matchmaker: Choosing a Pattern for Your Style
The pattern you pick must also jive with your style and home decor. Here are my tips for choosing a practice that reflects you:
Design Style
Traditional spaces deserve classic patterns like straight planks or simple borders. Contemporary homes can handle graphic shapes like chevron and herringbone. Eclectic rooms look best with a mix of patterns and planks.
Existing Features
Look at the lines, colors, and shapes already in your home. Your floors should complement your architecture, permanent fixtures, and statement decor. Bold patterns suit minimalist spaces, while subtle textures pair well with busy ones.
Overall Vibe
Consider the emotion you want your home to convey – calm, lively, elegant, cozy, etc.- and let that guide your pattern. For example, organic shapes and textures create a laidback boho vibe, while geometric parquet is refined and formal.
On Trend
Of course, we also want our home to feel fresh and current. Some trendiest patterns now involve broader and longer planks, with contrasts like light and dark wood, mixed wood species, and unconventional arrangements.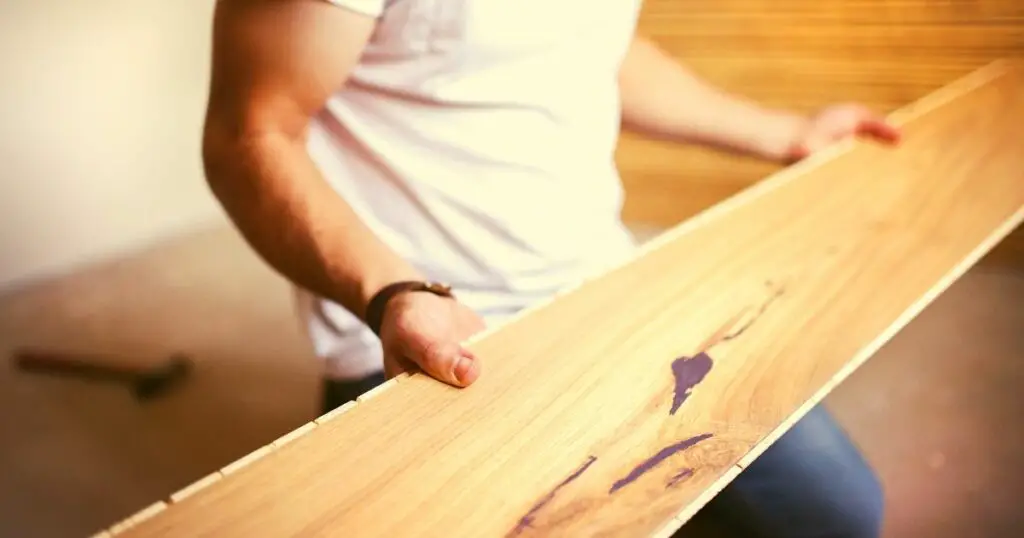 The Nitty Gritty: Durability, Maintenance & Cost
Before we wrap up this hardwood pattern party, let's chat about practical stuff – how durable, easy to clean, and budget-friendly different patterns are. These down-to-earth factors matter, too!
Built to Last
While all-natural woods are durable, plainer patterns like straight planks tend to better withstand pets, kids, and high traffic. Intricate parquet shows scuffs and scratches more. Also consider texture – higher-gloss woods offer every footprint, while matte finish camouflages marks.
Keeping it Clean
Again, simpler patterns mean easier maintenance. Large planks can be quickly swept, while delicate parquet requires more frequent and gentle cleaning. High-traffic areas may need a less detailed design. Pro tip: Use area rugs in high-use parts of the room to limit wear and tear.
Cost Considerations
The more intricate the pattern, the higher the price tag. Handcrafted parquet and herringbone are premium options, while standard bricks and planks are budget-friendly. But don't assume intricate equals expensive – well-priced options exist. Get quotes and ask about sales. It pays to shop around with flooring.
Let's Bring It All Together
I know that was a whole lot of floor talk! Here are the key things to keep in mind as you choose your pattern:
Consider the size and layout of your space
Match the pattern style to your home's aesthetic
Factor in durability, maintenance, and cost needs
But most importantly, pick a floor that makes your heart sing!
Hardwood floors are a significant investment and design decision. Take your time weighing the options – get samples to see patterns full scale or sketch them out on paper. Don't stress about it. Trust your instincts, and enjoy the process!