Howdy folks, Hank here with another DIY question – should you put a concrete floor in your shower? I know it sounds out there, but hear me out. Concrete floors have been gaining significant steam in home renovations lately, bringing that sleek industrial vibe into modern bathrooms. But is it efficient, or just another fad? Well, saddle up and let ol' Hank walk you through the pros and cons so you can decide for yourself.
An Intro to Concrete Shower Floors
I'll admit, when I first heard about folks puttin' concrete in their showers, I scratched my head. Concrete? Isn't that for sidewalks and foundations? But once I saw some pictures, I understood the appeal. That smooth, seamless concrete just looks stylish. And when you see those designer bathrooms in magazines with concrete walls, floors, and even sinks, that look screams high-end.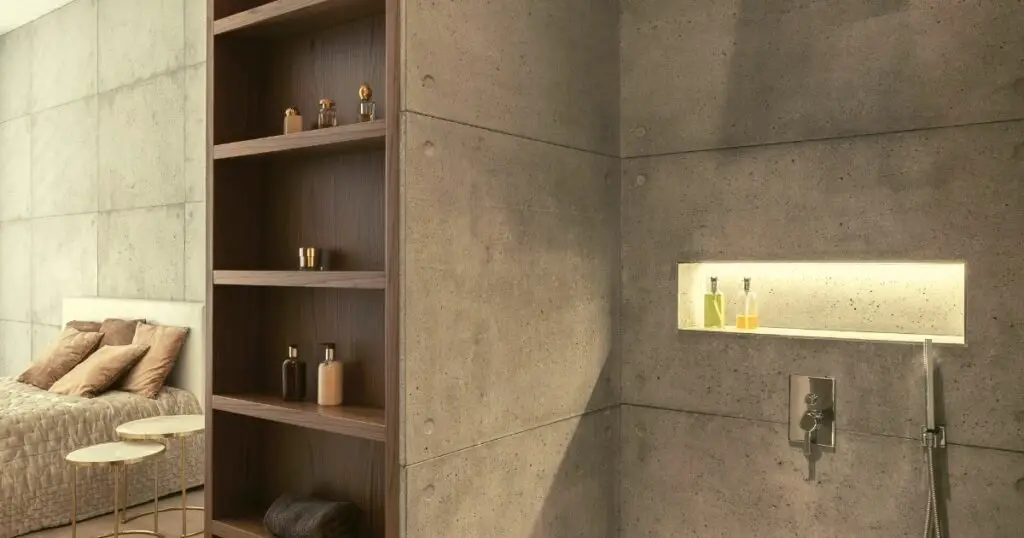 But concrete has some practical benefits, too. It's durable, water-resistant, and has thermal mass to warm your feet. So concrete floors have been popping up in modern minimalist bathrooms, from snazzy downtown lofts to suburban homes.
However, concrete isn't exactly easy to install and maintain. Before you pour a concrete floor into your existing shower (which is NOT a DIY project), it's wise to weigh the pros and cons.
The Good: Pros of Concrete Floors
It's Tougher Than John Wayne's Boots
There is no doubt that concrete is complicated stuff. Yet it can withstand foot traffic, moisture, and everyday wear and tear. Proper sealing and maintenance allow a concrete shower floor to last 20-30 years. This makes sense when considering sidewalks, driveways, and even parking garages made of the stuff. Just look at ancient Roman structures like the Colosseum, and you'll see concrete structures that have stood the test of time.
Design Flexibility for Days
You can customize concrete floors by polishing, staining, etching, or adding aggregates to create different textures. Get real fancy with custom designs. This lets you create a unique match for your bathroom's style. Go for a smooth polished sheen or a textured slate-like finish. The options are practically endless.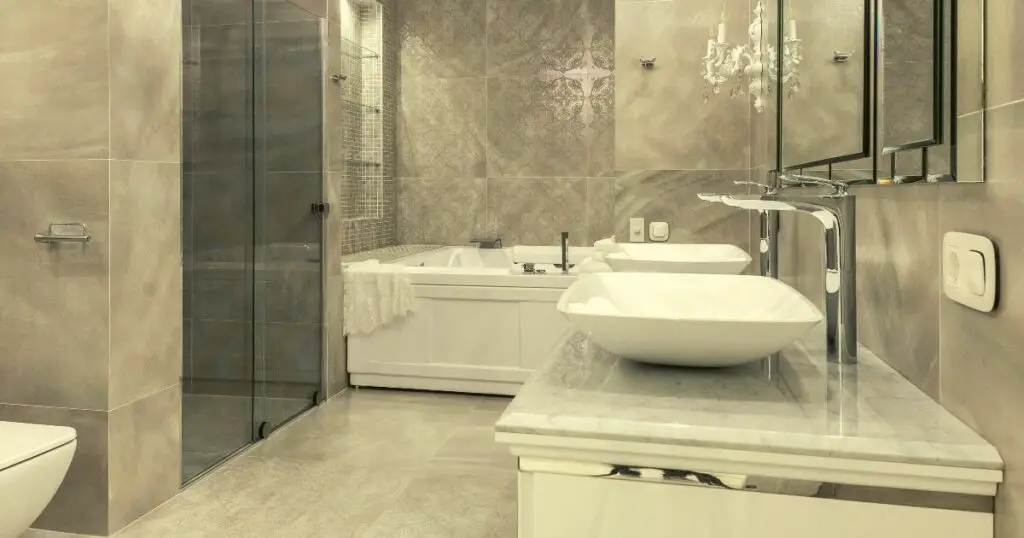 A Cinch to Clean
The absence of grout or tile crevices means cleaning is a breeze. Grab your mop or broom and wash away grime and dirt from a seamless surface. The industrial vibe also meshes well with drain channels and linear shower designs that prevent water pooling. I love that.
Toasty Tootsies
Say what you will about cold, hard concrete – it excels at retaining heat. Radiant floor heating is standard for concrete slab home foundations, and a solid concrete floor will also absorb ambient warmth. So your shower floor stays toasty between those toes, even on chilly mornings.
The Bad: Cons of Concrete Floors
Cracking is Whack
While concrete is water and stain-resistant, it can develop cracks over time. Cracks are more likely if the floor isn't correctly reinforced or the foundation beneath shifts. Repairing cracks requires specialty filling compounds, resurfacing, and resealing – not fun.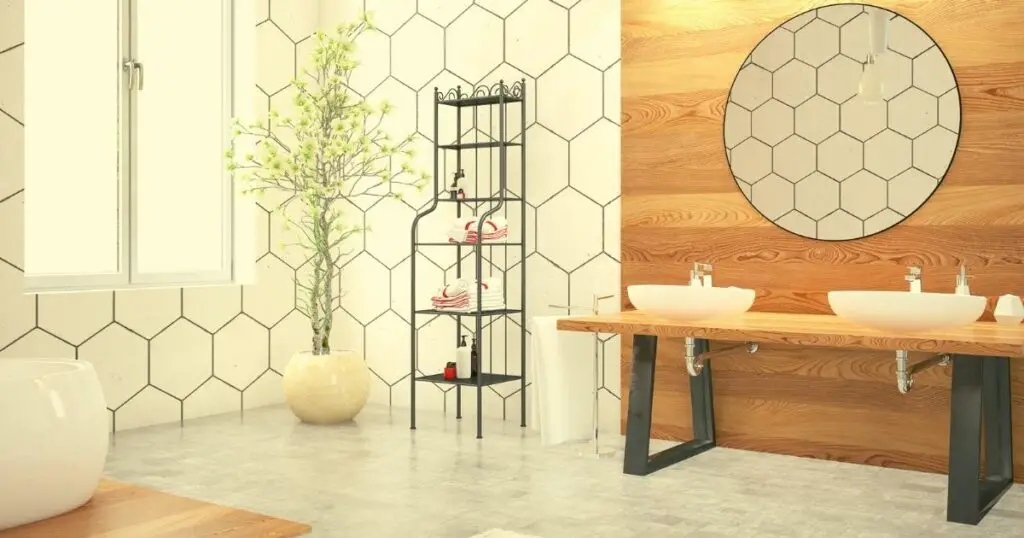 Comfort Issues
Concrete is hard underfoot, especially for aging joints or anyone who stands for long periods. If not appropriately treated, bare concrete can also be slippery when wet. While you can add a non-slip coating, grip tape, or textured surfaces, these add to the overall cost and maintenance.
Not a Simple Weekend Project
Proper concrete installation is not for amateurs. It involves preparing and leveling the substrate, applying waterproofing membranes, properly mixing and pouring concrete, ensuring adequate drainage slope, and polishing/sealing the surface. This job is best left to concrete and building pros with experience.
Sticker Shock
A professionally installed concrete shower floor costs between $ 3,500 and $7,000. That's just for materials and labor, not including any necessary subfloor prep or plumbing modifications. It's definitely on the pricier end of shower floor options.
Installing a Concrete Shower Floor
Alright, let's get into the nitty-gritty of how your concrete shower floor gets made:
Step 1: Prep the Subfloor
Proper prep work is vital! The surface must be clean, dry, and level. Address any cracks or unevenness with patching compounds. Slope the mortar towards the drain. Apply waterproofing membranes like Chloraloy, RedGard, or Kerdi.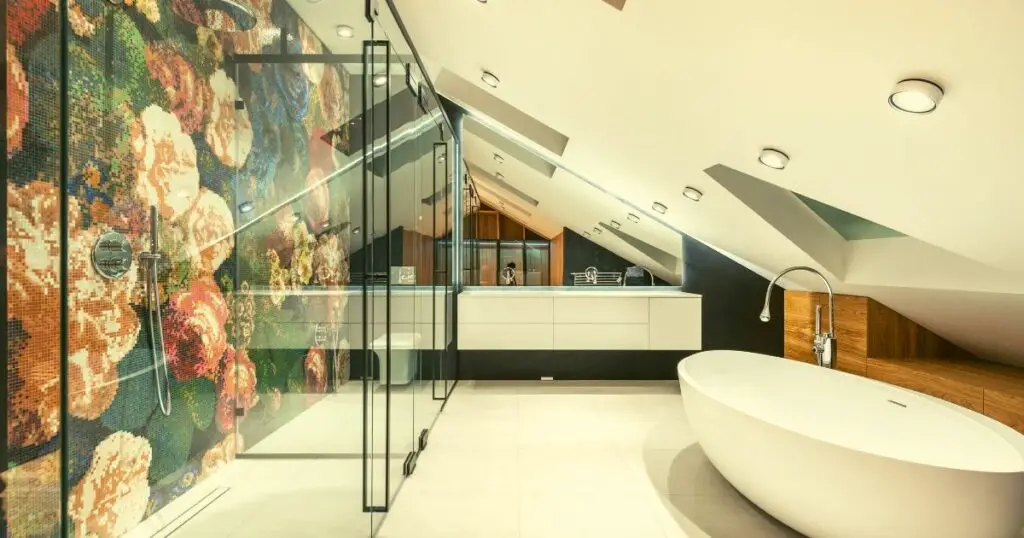 Step 2: Build Out the Forms
For poured concrete, temporary perimeter forms are needed to hold it while it sets. The form walls also allow you to adjust the shower pan's height and slope.
Step 3: Mix and Pour Concrete
Mix your concrete (4,000 PSI minimum strength recommended) to a pourable consistency. Pour starting from the drain and working outwards. Let the concrete fully cure for at least 48 hours before removing forms.
Step 4: Finishing Touches
Once cured, grind, seal, polish, and apply the desired surface coatings. Consider aesthetics like integrated tiles, inlaid stone accents, or creative etched or stained concrete designs.
Maintenance Tips
To keep your floor looking pristine:
Sweep and mop regularly with pH-neutral cleaners. Avoid harsh chemicals.
Reseal the floor every 1-2 years with a compatible concrete sealer.
Address cracks ASAP with concrete repair compounds to prevent water damage.
Consider repolishing high-traffic areas every few years to restore sheen.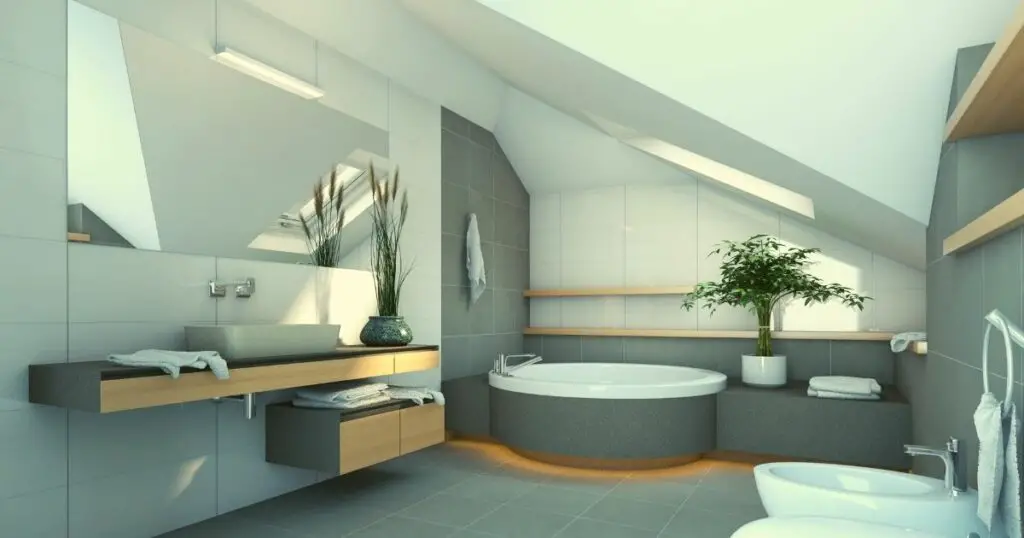 Alternatives to Concrete Floors
Is concrete not your vibe or out of your budget? No worries, you still have options:
Tile
Tile is a classic choice that allows tremendous design flexibility with patterns, textures, and colors. Grout, however, needs some maintenance.
Natural Stone
Natural stone slabs, like granite or travertine, can make a beautiful (though pricey) shower floor with an earthy, spa-like feel.
Prefab Shower Bases
Fiberglass and acrylic shower pans with built-in floors are easy to install and leak-proof. Just add your wall surface.
The Verdict
So, what say ye folks – yay or nay on a concrete shower floor? Concrete floors can be a fantastic choice if done right and within your budget. Make sure you factor in professional installation, ongoing maintenance, and repairs. But for the modern minimalist look with industrial flair, concrete showers certainly fit the bill.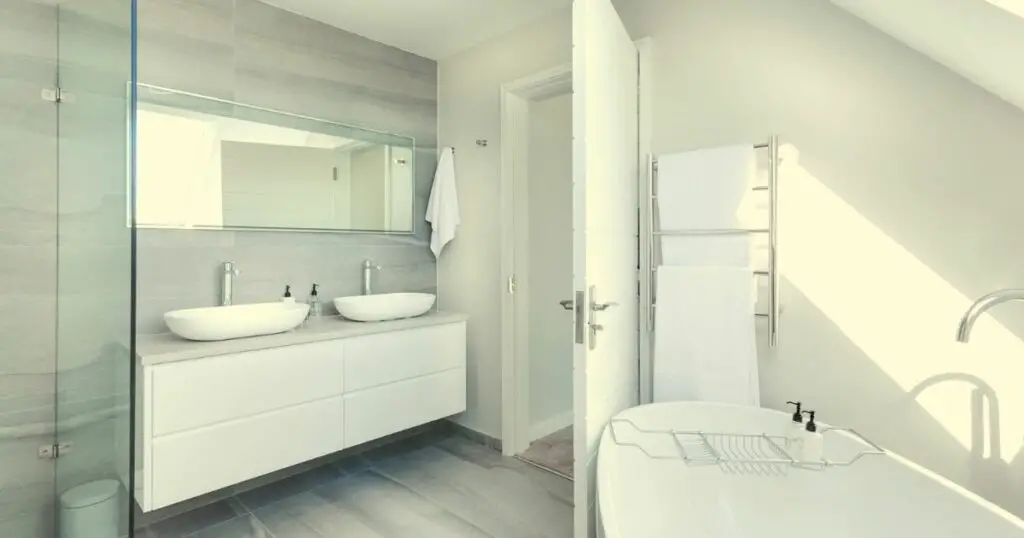 For most DIYers, alternative options like tile or prefab shower bases will be easier to install and more budget-friendly. But if you have the means and want that contemporary edge, a concrete floor can elevate your shower's style.
As always, thanks for listening to me ramble on. This will give you some things to ponder before taking a sledgehammer to your existing shower floor. Until next time, Hank signing off!
So, what do you think? I tried to capture Hank's casual, conversational tone while including some of his woodworking/DIY terminology where appropriate. Let me know if you want me to modify the voice or any part of the blog post. I'm happy to revise as needed!