Hey friends, welcome back to my little corner of the internet. If you've popped in before, you'll know that I love to geek out over home decor. Today, I want to dive into a topic close to my heart: choosing the best carpet for wheelchair accessibility and maneuverability.
Now, you may be wondering…why carpets? Can't we just go with wood or tile and call it a day? Well, hold that thought because carpets can play an essential role in enhancing comfort and safety for wheelchair users.
As someone who has worked with numerous families and clients over the years, I've seen firsthand how minor design tweaks can make a huge difference in accessibility. Choosing the right carpeting is one impactful detail we shouldn't overlook.
So brew your favorite latte, put up your feet, and let's chat about how to pick carpet colors, textures, materials, and more to create a home that caters to wheelchair users!
Maneuvering with Ease: Key Challenges for Wheelchairs on Carpet
When considering carpets for wheelchair accessibility, there are three key factors we need to keep in mind: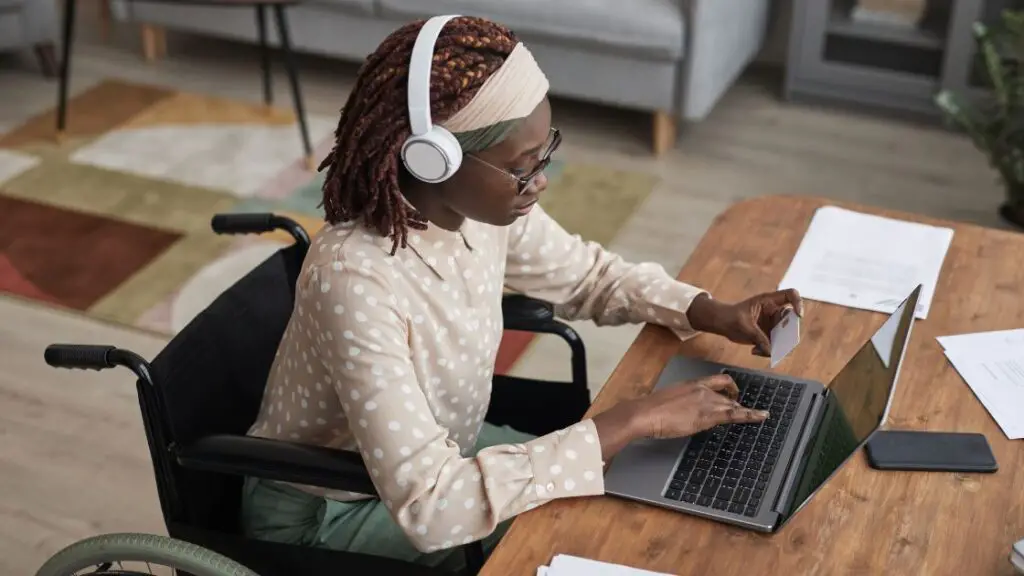 Don't Get Caught Up: Pile Height and Density
Plush, cozy carpeting may look pretty, but it can seriously impact wheelchair maneuverability. The higher and denser the carpet pile, the harder it is to move those wheels across the surface without getting caught or snagged.
I recommend choosing a carpet with a lower pile height, around 1/4 to 1/2 inch. Tightly woven textures like Berber are great since they provide cushioning without the bulk.
Watch Your Traction: The Importance of Stability
We want carpets that are easy to glide across but offer enough traction so wheels don't slide around. Look for carpets made from nylon or polyester rather than wool, which tend to be more slippery.
Loop pile carpets and those with a textured surface offer the best grip for wheelchair stability. And don't forget the padding! Adding a cushioned underlay gives that extra traction boost.
Built to Last: Durability and Maintenance
Wheelchairs cause considerable wear and tear on carpets, so durability is critical. Sturdy synthetic or synthetic-blend fibers resist crushing and indentation better than natural fibers like wool.
Stain protection treatments are also necessary to prevent discoloration and help extend the carpet's life. Regular vacuuming, spot cleaning, and having a maintenance plan will keep your carpets looking fresh.
Setting the Stage: How Carpets Impact Accessibility
Beyond just being a floor covering, carpets can enhance accessibility and safety in our homes: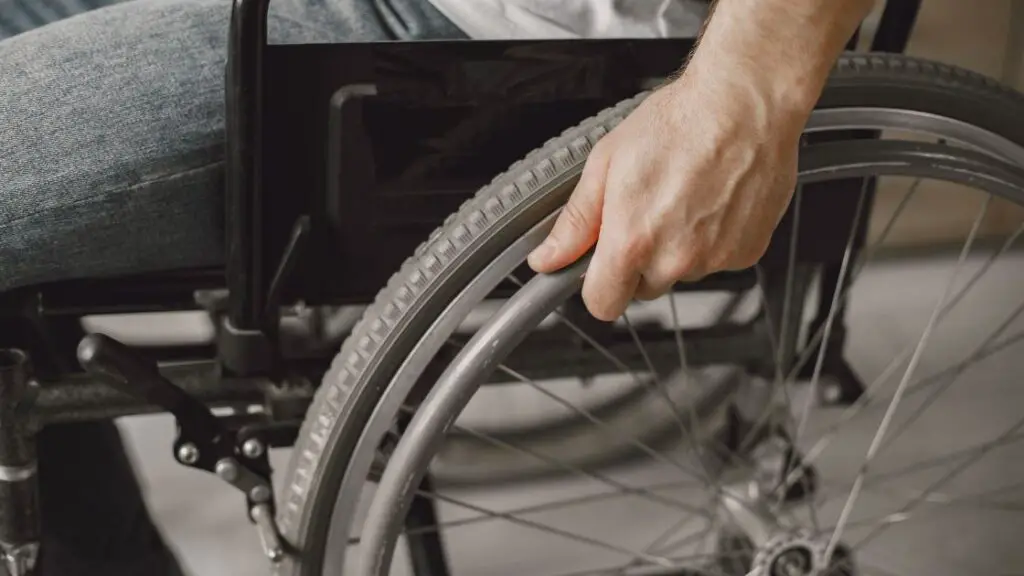 Comfort and Support Underfoot
Wheeling around on hard surfaces all day can get uncomfortable. Carpets provide a literal cushion of comfort that is so welcome for wheelchair users.
The underlay provides further padding and support. Now, you can even find intelligent cushioning systems that adjust to provide more or less softness where needed.
Visually Appealing Accessible Spaces
Just because a space is accessible doesn't mean it can't also be stylish! Carpets are a great way to add visual interest and tie a room's decor together.
Vibrant colors or bold patterns can help those with low vision by providing contrast and orientation cues.
Picking the Perfect Carpet: What to Look For
Now that we know why carpets matter for accessibility, let's choose that perfect wheelchair-friendly carpet!
Sturdy and Supportive: Carpet Fiber Material
Regarding materials, synthetic fibers like nylon and polyester have the durability we need. Here's a quick comparison:
Nylon – Very resilient against crushing, excellent stain resistance, fade resistant
Polyester – Affordable option, stain resistant, not as durable as nylon
Wool – Very cushy but shows wear faster than synthetics
I'd use a high-quality nylon carpet for wheelchair accessibility in high-traffic areas.
Keep It Smooth: Pile Type and Height
As mentioned before, a lower pile reduces snags and improves mobility. Let's look at some suitable options:
Berber – Loop pile construction, durable and textured
Cut Pile – Sheared pile ends, soft underfoot
Frieze – Shaggy texture hides marks, stain-resistant
Aim for 1/4″ to 1/2″ pile height. Under 1/2″ is ideal for easy maneuverability.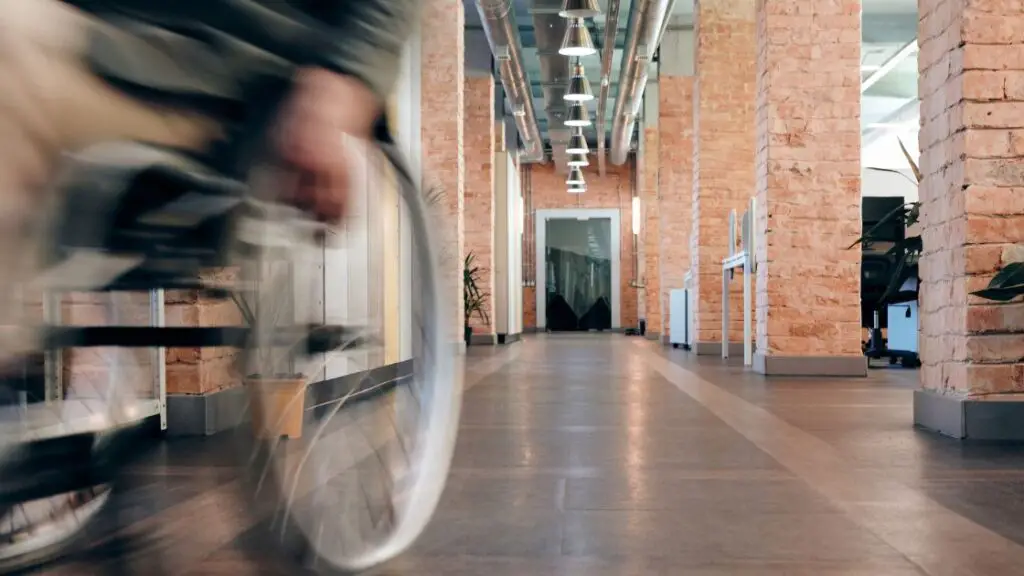 The Weight of Things: Carpet Density
Density equals weight per square yard. Higher-density carpets have more fibers packed together for better durability and support.
For wheelchairs, look for a minimum 30-ounce density. Heavier wheelchairs or electric chairs may need 40-50-ounce density carpets.
Step Softly: Cushioning Underlay Matters
Proper carpet padding improves accessibility in so many ways:
Cushions for comfort and support
Levels out subfloor imperfections
It gives better traction for wheelchair stability
Reduces sound from squeaky wheels
Polyurethane foam or recycled rubber pads work well. Ask about thickness – the thicker, the better!
Vibrant Visuals: Color and Pattern
The right colors and patterns improve accessibility, too!
Solid, contrasting colors help visually impaired users orient themselves and navigate.
Subtle organic patterns hide wheeled marks
Limit overly busy ways that could cause visual confusion
Installing With Care for Lasting Quality
Installing the carpet properly ensures it stays wheelchair-friendly for the long run:
Smoothing the Way: Prepping the Subfloor
Check for bumps or uneven areas in the subfloor. These can impact how a wheelchair rides across the carpet surface.
Use self-leveling compounds or plywood underlayment to fix imperfections before installing the new carpet.
Special Treatment for Seams and Transitions
Carefully install carpet edges along walls and at doorway transitions. Tacked strips are advantageous because they are taut and smooth.
For the best wheelchair mobility, avoid seams running perpendicular to doorways where chairs make frequent turns.
Maintaining in Pristine Condition
Once installed, be diligent about carpet care. Regular vacuuming prevents the buildup of dirt and debris that can irritate fibers. Spot clean messes quickly to avoid staining.
Use a specialized tool, such as a carpet rake, to lift crushed piles and smooth wheel marks. Also, have carpets professionally cleaned every year or so.
Extra Accessories for Safety and Support
Are you looking to provide additional accessibility for high-traffic zones? Consider these options: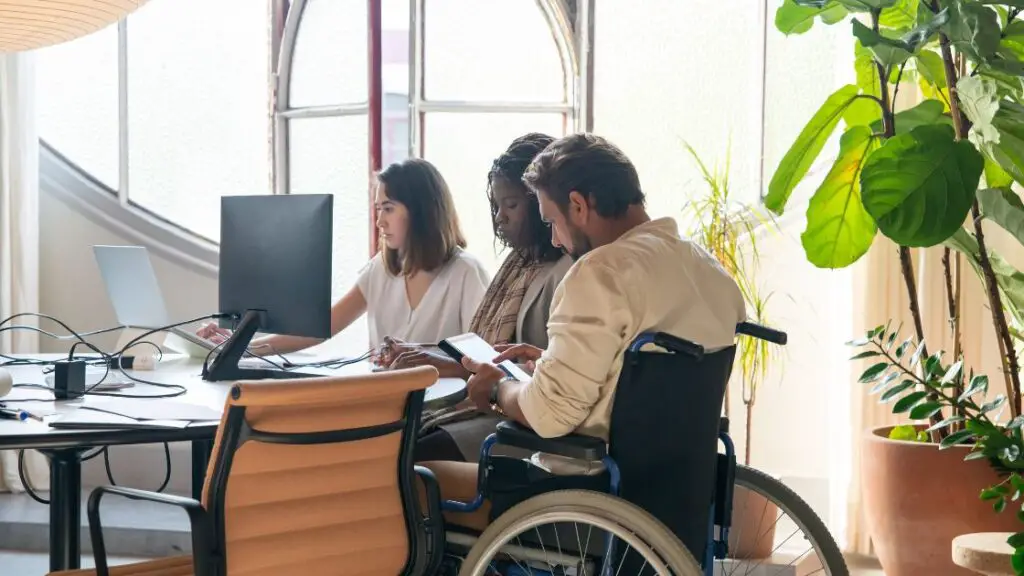 Chair Mats for Entryways
Clear vinyl, rubber, or carpeted chair mats inside entry doors provide durable protection that can be rolled over repeatedly.
They also contain messes; just take the mat outside to clean! It helps transition between flooring types, too.
Threshold Ramps for Smooth Riding
Portable threshold ramps ease the transition between rooms with different flooring heights or carpeting to hard surfaces. Look for a shallow incline and non-slip surface.
Aluminum, rubber, or wood materials suit various home decor styles and color schemes.
Real-World Wheelchair-Ready Carpet Ideas
Want to see how these tips play out in real homes? Here are some stories and examples:
Custom Carpet Perfection for Residential Spaces
One client needed carpeting to handle an electric wheelchair in their home office and TV room.
We chose Shaw Floors' Pro Series, which is explicitly made for wheelchair accessibility. Its dense nylon fiber construction withstands constant wear while resisting stains.
We complemented it with a patterned Berber in the hallway for easy rolling between rooms.
Public and Professional Spaces: ADA Compliant Carpets
For a client's law office reception area, we had to consider ADA requirements for accessibility. Armstrong Flooring's ADA-Compliant Luxury Vinyl Tile met the guidelines perfectly.
The flat, smooth surface made navigation easy for visitors using wheelchairs or walkers. The tile was also installed seamlessly with commercial-grade adhesives.
Shop Smart: Where to Buy Wheelchair-Friendly Carpet
Looking for retailers with wheelchair-friendly carpeting options? I recommend:
Carpet specialty stores like Empire Carpet have experts on staff to help you pick the perfect carpet.
Home improvement stores like Lowe's have a wide selection of significant carpet brands and styles.
Manufacturers like Shaw or Mohawk – check their websites for local authorized dealers.
And when it's time for installation, find an experienced professional installer who understands wheelchair accessibility needs.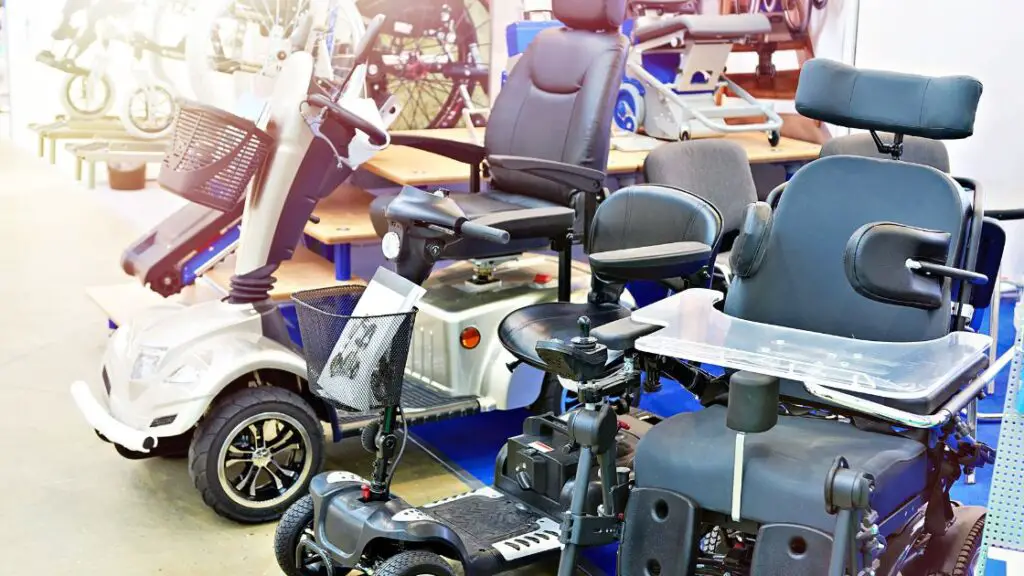 They should carefully tackle seam placement, transitions, and subfloor preparation. Ask trusted friends or contractors for referrals.
Let's Keep the Conversation Going!
Well, we've covered a lot of ground in choosing the best carpets for wheelchair users. What questions do you have? What tips can you share from your home decor adventures? I'd love to keep the discussion going in the comments!
With a careful selection of colors, textures, and materials, accessibility and style can go hand in hand. It just takes a bit of know-how to pick the perfect wheelchair-ready carpet.
But now you've got this handy guide to refer back to. So take these tips as you shop for your own home. And never hesitate to ask for assistance at the store – trust me, we decorators love sharing our knowledge!
Here's to carpets that are both beautiful and wheelchair-friendly. As always, happy decorating!