Hey friends, I'm excited to chat about one of my favorite design elements: the vaulted ceiling. I know it may sound a little boring at first. But trust me when I say this architectural feature can be an absolute game-changer in transforming the look and feel of your home!
As you may know, I'm renovating my 1910s bungalow on a tight budget. I've already tackled a few DIY projects, like refinishing my original hardwood floors and giving my kitchen cabinets a fresh coat of paint. But the main showstopper I have planned is exposing and refinishing the beautiful vaulted ceilings hiding under drywall for decades!
I can't wait to see my home updated with this gorgeous design detail. And today, I'm here to convince you to consider adding vaulted ceilings to your next project, too! I've done tons of research on the history, benefits, and design possibilities of vaulted ceilings. So grab your coffee, and let's get inspired, shall we?
A Brief History Lesson on the Vaulted Ceiling
I have to admit, I'm a sucker for architectural history – understanding how design evolved through the centuries is just so fascinating! So, let's start this conversation with a quick history lesson, shall we?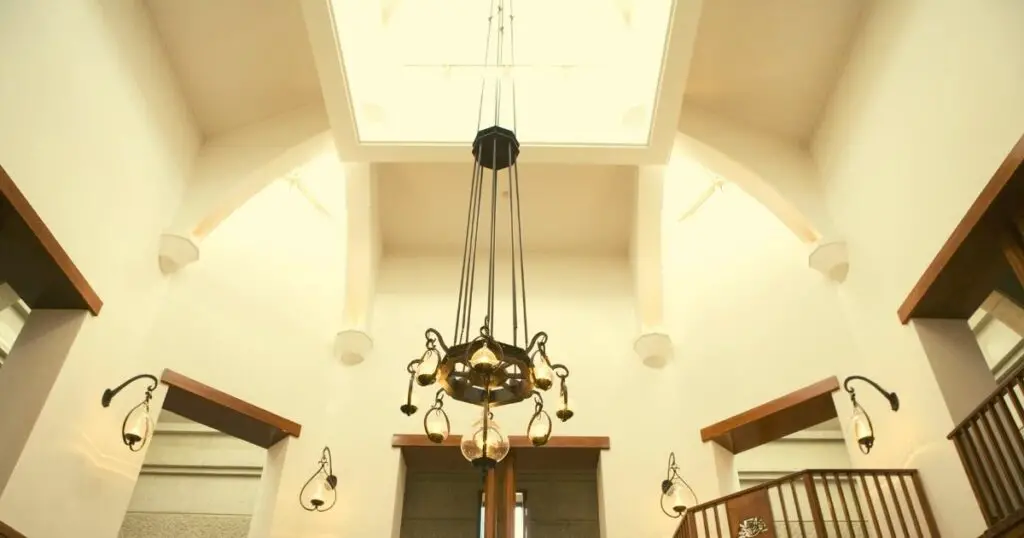 The use of vaulted ceilings dates back to ancient Roman architecture. Grand spaces like temples and basilicas were designed with vaulted ceilings to create a sense of grandeur and drama.
In the Middle Ages, elaborate vaulted ceilings symbolized luxury and power. Gothic architecture made stunning use of vaults and arches, as in the Notre Dame Cathedral in Paris.
Over the centuries, vaulted ceilings have become more common in residential architecture, especially in grand manor houses and palaces. Eventually, they became a defining element of design styles like Spanish Colonial and Victorian.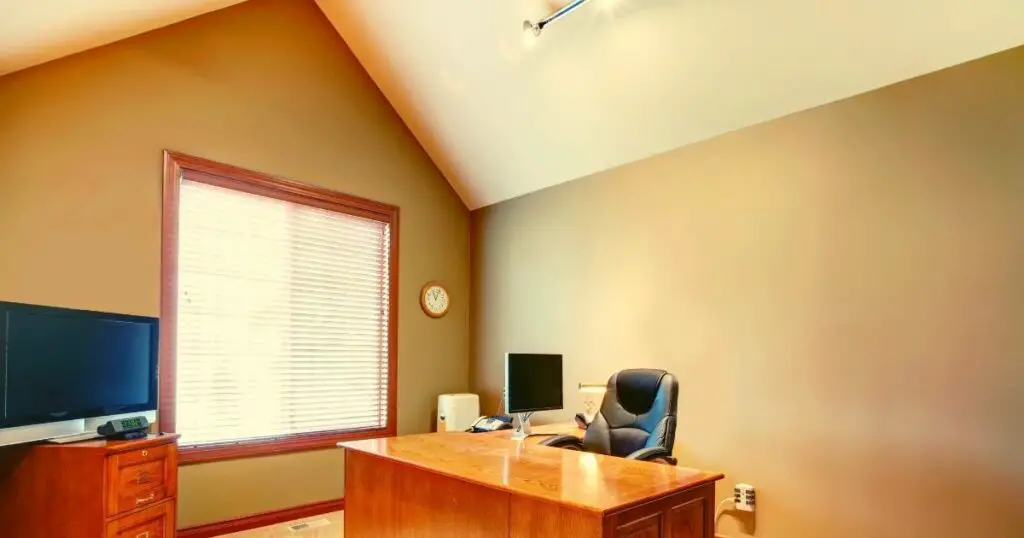 In contemporary homes, vaulted ceilings are often called cathedral ceilings because of their lofty, church-like feel. However, you'll also hear interchangeable terms like sloped, pitched, or arched ceilings.
No matter what you call them, it's clear vaulted ceilings have architectural significance across history, cultures, and styles!
The Visual Impact of Vaulted Ceilings
Of course, the most obvious benefit of a vaulted ceiling is how darn good it looks! As a decor blogger, I'm naturally obsessed with aesthetics and design. And vaulted ceilings just have an undeniably beautiful visual effect. Here are some of my favorite ways vaulted ceilings enhance a space:
Ceilings That Wow
The drama and height of a vaulted ceiling help create a wow factor the second you walk into a room. It simply feels more stately and impressive. And who doesn't want a showstopping space in their home?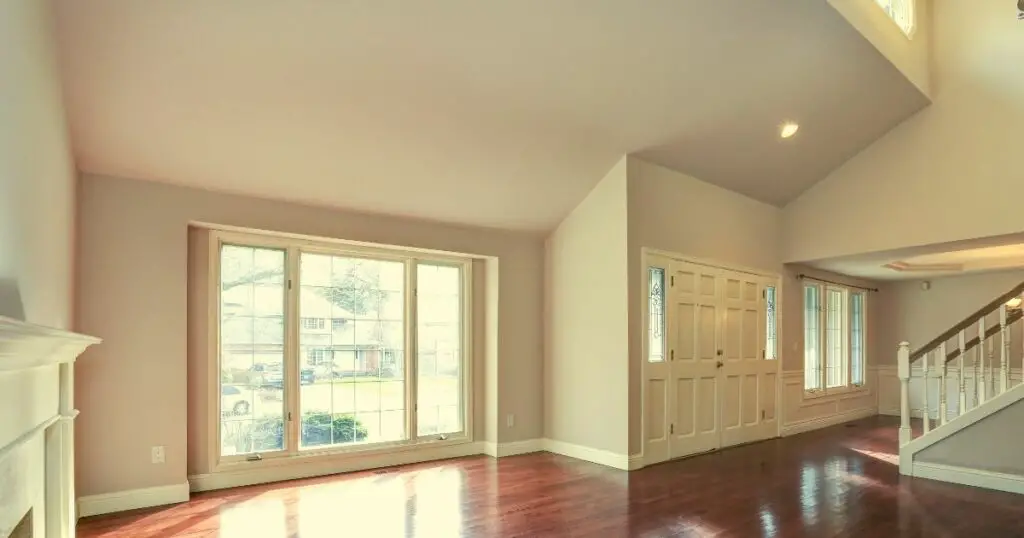 Spaciousness Galore
Vaulted designs create the illusion of a larger area by extending the ceiling vertically. Thanks to elevated ceilings that draw the eye upward, even smaller rooms can seem more expansive and airy.
Let There Be Light!
Tall sloped ceilings and higher windows mean more opportunities for natural light. When designed well, vaulted spaces become drenched in sunlight, reducing the need for electric fixtures during the day.
Customize Your Perfect Vaulted Ceiling
Vaulted ceilings have spectacular style. But another thing I love about them is the range of customization options! From subtle angles to dramatic peaks, there's a configuration for every personal taste and home design.
Types of Slopes and Peaks
Do you prefer a more subtle slope versus a steeply angled peak? The degree of incline can transform the look and feel of the space. Gradual slopes maintain a more subtle, airy aesthetic, while pointed peaks create drama.
Trusses and Beams
Exposed wood trusses introduce a rustic, industrial vibe, while decorative beams and rafters add visual interest. Using wood tones on the ceiling can also warm a room.
Skylights and Windows
Strategically placed skylights and clerestory windows in a vaulted ceiling allow for breathtaking shafts of natural light. I especially love skylights framed with wood beams or trim details.
Materials and Finishes
There are endless finish options to customize your vaulted ceiling, from tongue-and-groove wood to plaster. I'm partial to a wood panel ceiling painted white for a farmhouse vibe.
Make Room for Practical Perks
Vaulted ceilings earn top marks for aesthetics. But they also offer some handy practical benefits that shouldn't be overlooked!
Enhanced Air Flow
Science tells us warm air rises. With their increased volume, vaulted ceilings allow for improved air circulation, as heat rises more quickly. This means more comfortable air temperatures year-round.
Amazing Acoustics
The sloped angles and increased space of vaulted ceilings also enhance a room's acoustics, making them the perfect choice for a music studio, home theater, or entertaining area. The geometry helps diffuse sound and reduce echoes.
Added Home Value
This is an investment I can support! Vaulted ceilings have consistently been shown to increase a home's value, thanks to their visual appeal and uniqueness. If designed well, gains of 5-10% are typical.
Potential Considerations
As with any major home renovation, installing a vaulted ceiling requires careful planning and consideration:
Structural Changes
Altering ceiling framing requires permits for structural work, and you may need an architect or engineer to ensure structural integrity.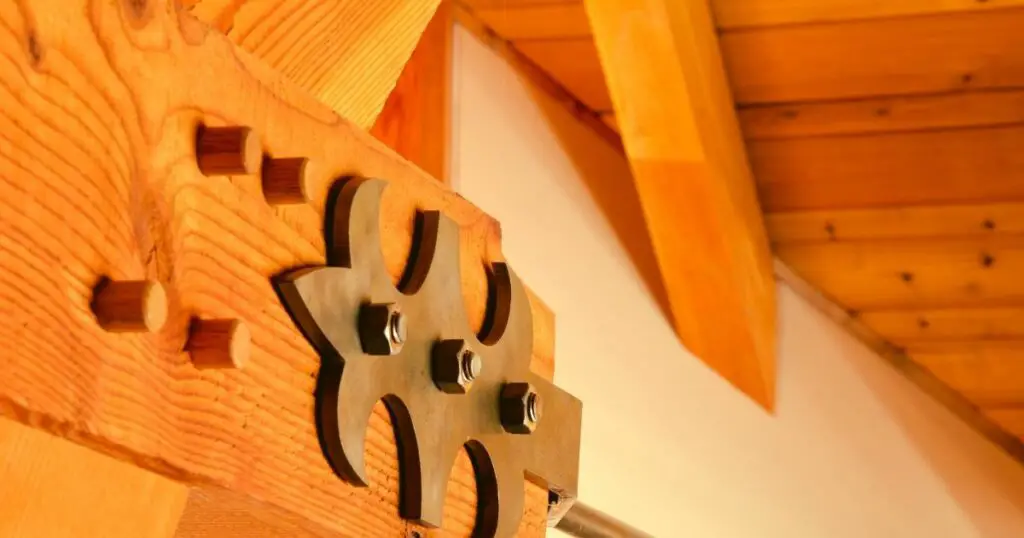 Increased Costs
The specialized labor and materials required to construct a vaulted ceiling will likely increase project costs, especially if you're retrofitting an existing home. Be sure to budget accordingly.
HVAC Adjustments
With a larger airspace to heat and cool, your home's HVAC system may need to be sized up to account for the vaulted ceiling. Proper insulation is also crucial.
But keeping these considerations in mind from the beginning will allow you to execute a successful and cost-effective vaulted ceiling project. The long-term rewards are so worth it!
Let's Chat Vaulted Ceilings
Well, my decor-loving friends, I hope this post has you seeing vaulted ceilings in a new light! There's so much to love about this architectural feature beyond just aesthetics. The history, customization potential, and practical benefits make it a fantastic investment in your home.
I'd love to hear your thoughts on vaulted ceilings! Have you considered adding one to your home? What would your dream design look like?