There's nothing quite like walking into a room with gorgeous vaulted ceilings. All that open space draws your eye upwards and makes even the coziest room feel grand. As a long-time decor enthusiast, I'm a massive fan of vaulted ceilings for their design flexibility. The dramatically angled architecture offers the perfect canvas to get creative.
This post will explore everything you need about vaulted ceilings, from the different types to decor ideas. Get ready for some seriously dreamy inspiration!
Defining the Dramatic Vaulted Ceiling
Before we dive into decorating that angled open space, let's quickly cover what exactly makes a vaulted ceiling. Simply put, a vaulted ceiling is any ceiling that has an arched or curved shape rather than a flat surface. The angled pitch creates a feeling of airiness and height. Vaulted ceilings often feature exposed beams, adding visual interest.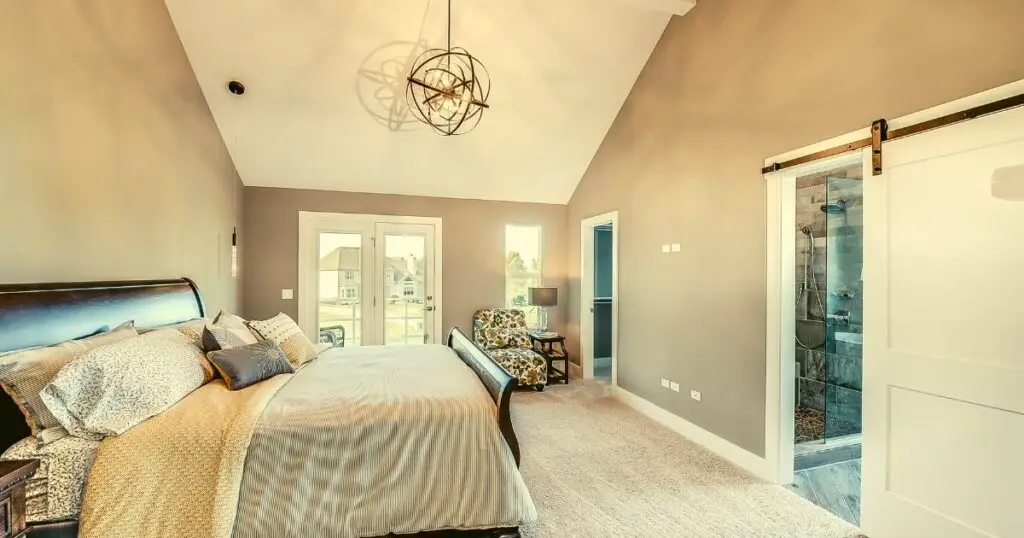 There are a few main types of vaulted ceiling shapes:
Barrel Vault: This continuous arched ceiling runs the length of a room. It's perfect for hallways or rectangular spaces.
Groin vault: Two barrel vaults intersect to create a crisscrossed, pointed ceiling. This type of vault works well in square rooms.
Rib vault: Intricate arched ribs intersect to form an elaborate web-like ceiling, ideal for large open spaces.
Dome Vault: A rounded, hemispherical ceiling makes a profound style statement. It's great over a room's central focus point.
Beyond their breathtaking aesthetics, vaulted ceilings have some structural considerations. They require additional support, like columns or specially reinforced walls, to ensure the angled architecture remains sturdy and stable. Vaulted ceilings can be built from various materials, like brick, wood, or concrete. Just choose one that fits your room's vibe.
The Perks of Going Vaulted
From stunning visual appeal to practical benefits, it's easy to see why vaulted ceilings have a significant design moment. Here are some of my favorite reasons to embrace the angles:
Vaulted designs make a profound style statement and add loads of architectural charm. Nothing beats the beauty of an arched ceiling!
Feel the spaciousness. Drawing the eyes up, a vaulted ceiling creates the illusion of a larger area, making rooms more open and airy.
Bathe in natural light. The steep incline allows more sunlight to stream through windows and skylights, and vaulted ceilings create brighter, happier spaces.
Highlight architectural features. Exposed beams, textured plaster, or hanging light fixtures stand against an angled backdrop.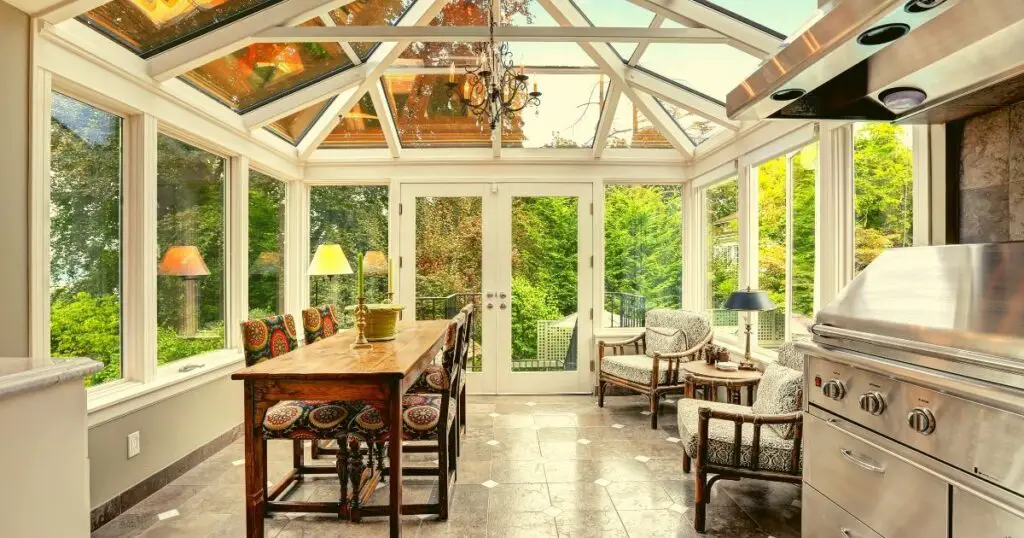 Vaulted ceilings can have downsides, including challenges with heating efficiency, maintenance, and decorating all that space. But with the right strategies, all of these can be fine-breakers. Overall, the visual impact outweighs any potential hiccups.
Decorating Your Vaulted Canvas
A vaulted ceiling offers endless possibilities when it comes to decorating and design. Here are some of my favorite ways to make these ambitious angles feel amazing:
Pick a Soothing Ceiling Color Palette
With all that real estate, ceiling color choice is critical. Try soft hues like powder blue or lavender for domed and groin vaults. The light colors recede gently, preventing sensory overload. Deeper shades like navy or sage green work well on barrel-vaulted ceilings in narrow spaces. And don't forget drama! Painting the angled ceiling a shade or two darker than the walls makes it pop.
Along with color, have fun with paint techniques. Ombre blends soften a vaulted ceiling, while stencils and medallion motifs amplify the interest. Crisp white with subtle gray detailing is a timeless combo.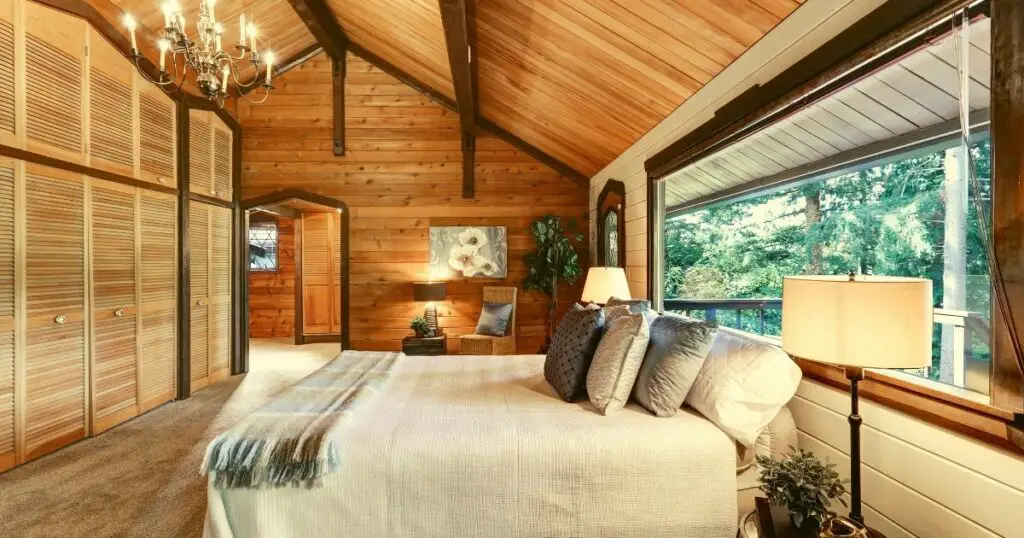 Light It Up Beautifully
Great lighting makes any ceiling shine. For vaulted designs, avoid tiny recessed cans lost in the space. Instead, use larger statement lights, like a dazzling modern chandelier or row of hanging pendants. Mounting track lighting at different heights contours the angles.
Concentrate fixtures towards the center of a domed or groin vaulted ceiling so the light radiates down. Position them to highlight architectural details. Always install dimmers. Adjusting the brightness will highlight the ceiling's graceful contours.
Decorate the Angled Expanse
Beyond artful lighting, endless options exist for decking out your vaulted ceiling. Exposed wood beams add texture and a cozy vibe. You can paint them a contrasting color to define the angles even further.
Install draped fabric panels between the vault ribs for a touch of whimsy. This softens the ceiling plane while allowing architectural details to peek through. Murals are another excellent way to personalize a vaulted ceiling – try a sky scene for the ultimate dreamy effect.
And don't neglect the walls. Use floor-to-ceiling draperies to soften the vertical space below pitched ceilings. Floating shelves mounted at staggered heights complement the angles perfectly.
Furnishing Rooms with Height
The right furniture choices make all the difference when dealing with vertigo-inducing vertical space. Here are some layout and styling concepts: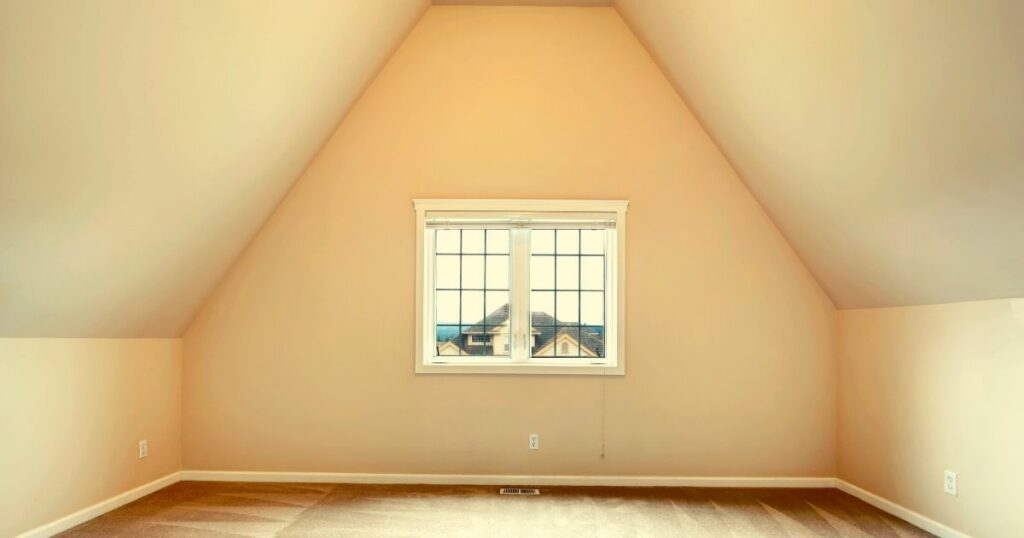 Think Scale and Proportion
Rooms with vaulted ceilings call for large statement pieces. A dainty sofa or spindly chair gets lost, while an oversized sectional feels just right. Love seating? Go for two giant comfy chaises instead of a couch.
Big furniture still needs proper proportions, though. If your ceiling is 12 feet high, choosing a 9-foot armoire will look more balanced than a 6-foot option. Anything too small risks getting drowned out.
Draw the Eye Upwards
You want furnishings that complement your vaulted ceilings, not compete with them. Incorporate vertical elements to draw the eye upwards. For example, a gallery wall of artwork stacked near the ceiling line visually elongates the space.
Or, for a cohesive look, place tall shelving flanking the vault. Adding trees and plants draws attention up from the floor. Just be sure they don't obscure the angles you want to highlight.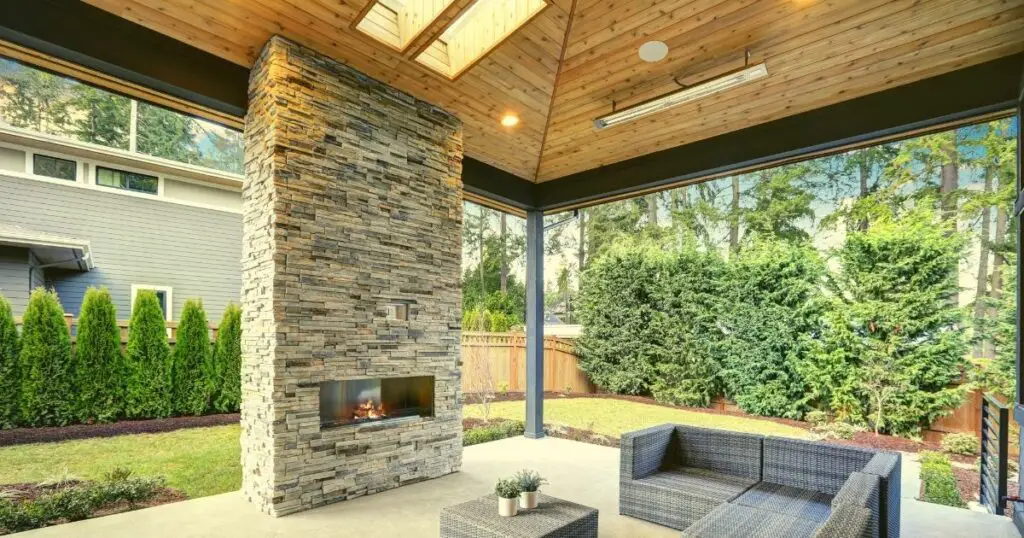 Anchor with Rugs
A vaulted room's height can make it feel cavernous. Anchor the space with large area rugs. Choose a size that fits the room's proportions – a 5 x 8 rug floating in a vast space will look silly. Layer rugs, too, for even more cozying power.
Energy Efficiency in Vertically Blessed Spaces
Heating and cooling rooms with 20-foot pitch ceilings provide an obvious challenge. But with good prep, you can keep energy costs in check. Here are my top tips:
Insulate Strategically
Properly insulating a vaulted ceiling is critical for controlling temperature. Hire a professional to assess the space and airflow. They may recommend spraying foam application for hard-to-reach spots and ceiling cavities. Good insulation also keeps sound from echoing loudly.
Welcome Natural Ventilation
Those beautiful high windows and skylights aren't just for pretty light – use them for ventilation, too! Cracking windows helps hot air rise up and out while pulling cooler air in through lower open windows. Fans also keep the air moving.
Mind the Thermostat
Get a smart programmable thermostat that adjusts daily based on room usage. And mount it halfway up the wall – you want it to read the temperature where you live. Those high ceilings will be plenty chilled.
With the proper prep, your vaulted ceiling can look fantastic without costing a fortune to heat and cool.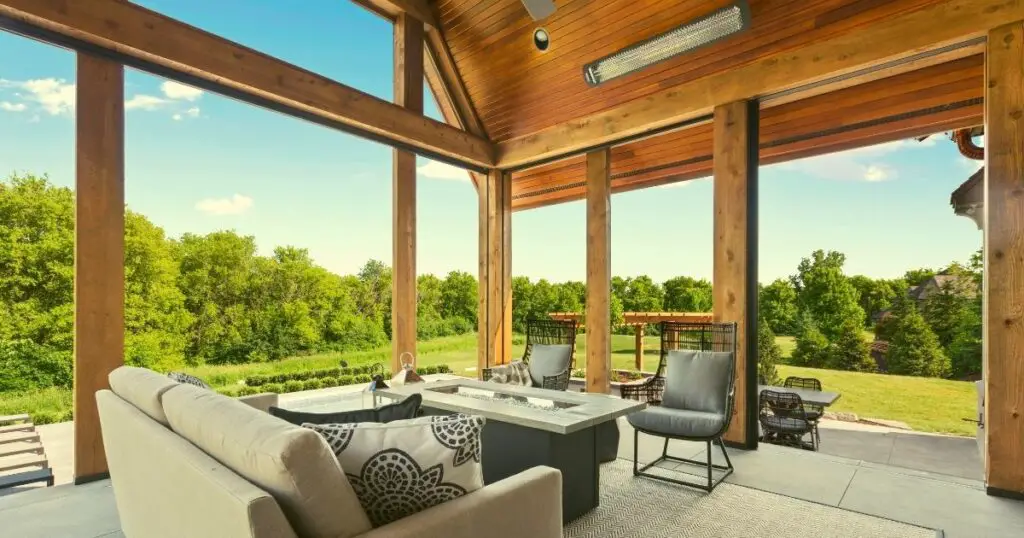 Breathtaking Vaulted Ceiling Inspiration
If those tips have you dreaming of domed ceilings, check out these stunning vaulted spaces. They offer serious room inspo!
This Dreamy Bohemian Loft
Billowing drapes, textured rugs, and playful pops of color soften this urban apartment's dramatic angles. The eclectic mix of retro and modern furnishings also makes the space livable.
A Cozy Cabin Retreat
Exposed wood vaulted ceilings lend this mountain getaway a rustic yet refined vibe. Statement antlers and a massive fireplace make it feel super inviting.
An Elegant Kitchen Makeover
Crisp white shiplap boards give the groin vault ceiling architectural definition. A contrasting black island, open shelving, and modern fixtures keep the look contemporary.
Design Your Dream Ceiling
Hopefully, you're inspired to look up and embrace the design potential of vaulted ceilings. With the right furnishings and decor choices tailored to your style, it's easy to decorate the dramatic angles functionally and fabulously.
Those stunning ceilings await your creative touch. So embrace the architecture and start designing your perfect vaulted ceiling oasis. Be prepared for severe home envy when friends first enter your newly soaring space!