Hey friends! It's Amanda here, dropping in for our weekly home decor chat. Today, I want to discuss one of the most exciting parts of designing any space – choosing the perfect wooden floor pattern!
I don't know about you, but for me, a beautiful wood floor can make or break a room. It sets the tone, anchors the space, and reflects your style. However, picking the correct pattern can feel overwhelming with so many options. Should you go for classic straight planks? Make a statement with herringbone. Or maybe try something more custom?
Take a deep breath – I'm here to walk you through the process step-by-step. Armed with a measuring tape, some expert insights, and a healthy dose of creativity, you'll be well on your way to the ideal wood floor for your home!
Step 1: Assess the Space
Before choosing a pattern, fully understanding the room you're working with is crucial. Small details like the shape, size, windows, and existing furniture can all impact the floor design.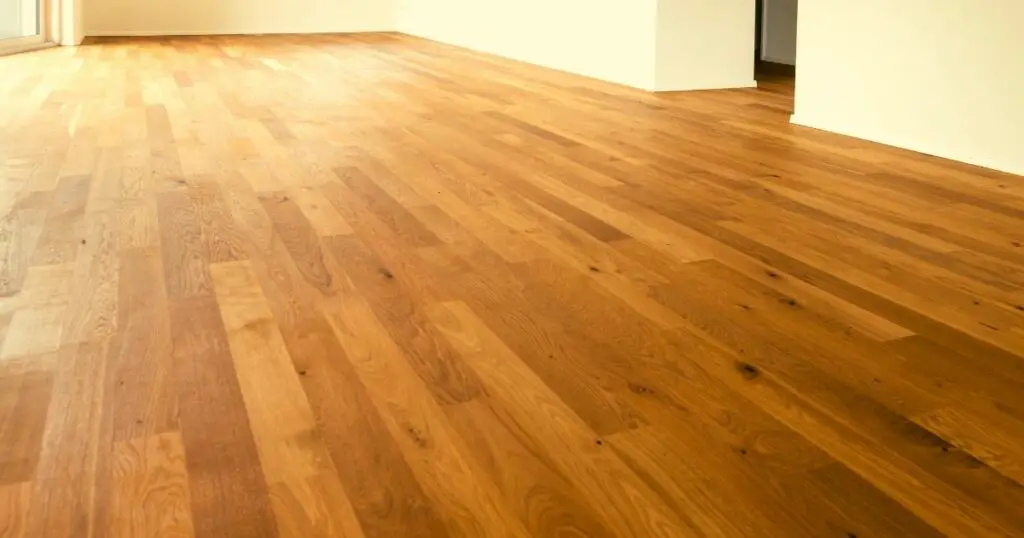 Take Measurements
Grab your trusty measuring tape and jot down the length, width, and other critical dimensions. Be sure to note bay windows, angles, archways, and other unique features that affect the layout. You'll need these measurements to calculate how much flooring to purchase. An expert tip – always round up to order slightly more than you think you need, just in case!
Consider the Light
Take note of any natural light sources, such as the size and location of windows and which direction they face. Light wood stains help brighten a dark space, while rich walnut floors make a sun-drenched room feel cozier.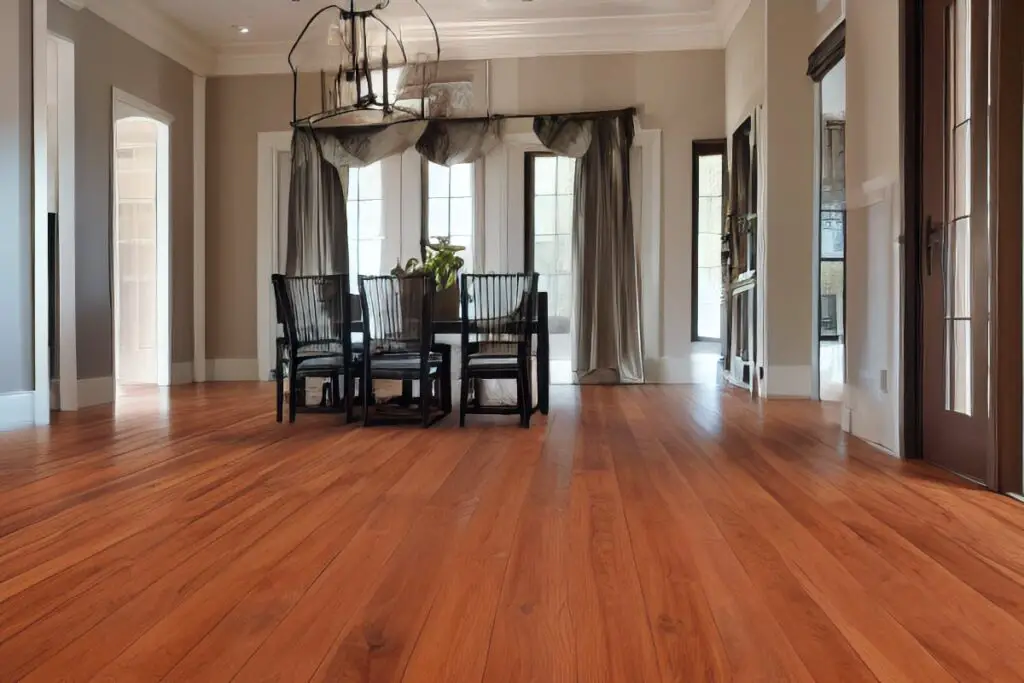 Furniture Footprints
Have a rough idea of where large furniture pieces will sit. This will help you visualize how the floor pattern will flow around them. For example, a heavyweight media console may get "lost" on a busy zig-zag floor.
Have you got all that? Great! Now, we can move on to the fun part – wood selection!
Step 2: Choose Your Wood Type
Once you have the spatial specifics down, it's time to choose the suitable wood for your vision. Here are the main factors to keep in mind: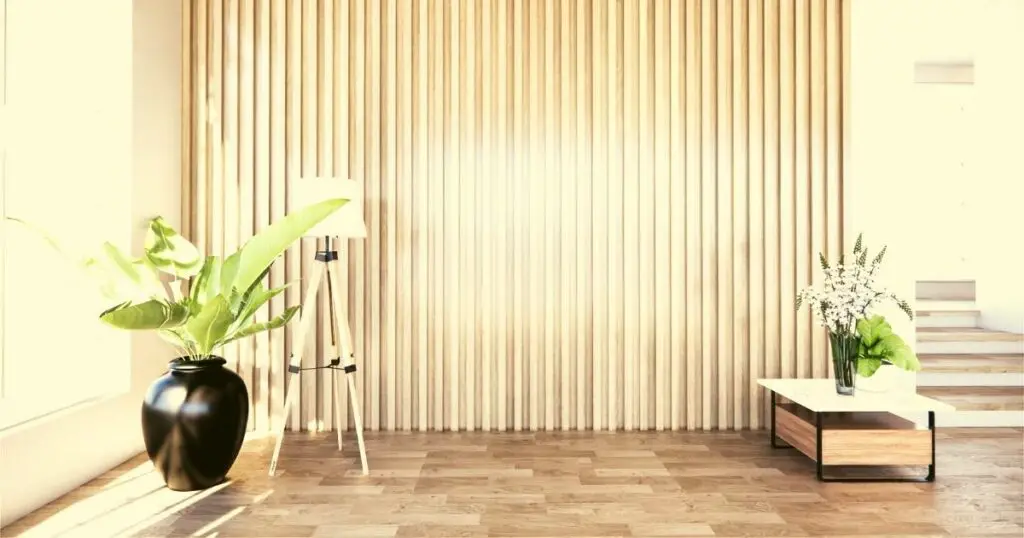 Hardwood vs. Engineered
Solid hardwood flooring has a timeless, quality feel but is more expensive and prone to swelling and scratches. Engineered wood is more budget-friendly and resists moisture better, but it may only last a while.
Wood Species
Beauty is in the eye of the beholder! But some popular wood species for flooring include oak (classic and versatile), maple (light and modern), cherry (rich color), and walnut (bold and sophisticated).
Grain Patterns
The wood's grain also affects the look! Straight grain has a smooth, uniform appearance. Curly or wavy grain has more fluid, rippling lines for a dramatic flair. And quarter-sawn grain has a linear striped effect.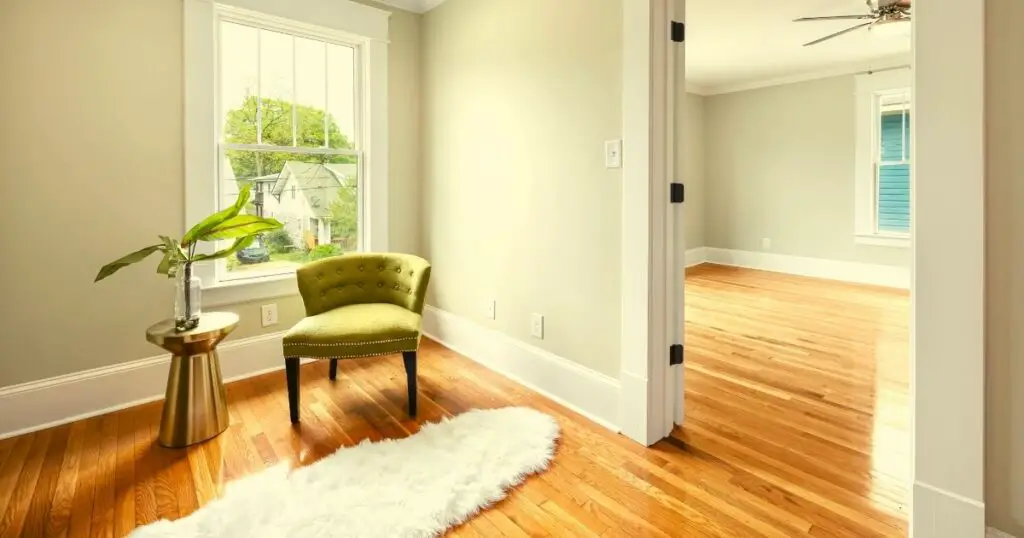 Step 3: Select a Floor Pattern
Now for the fun part – choosing the perfect floor pattern for your style and space! Here are some of the most popular options out there:
Timeless Straight Planks
This simple pattern, with planks installed in parallel rows, complements any decor and is easy to install. Varying plank widths and colors add a modern twist.
Diagonal Interest
Diagonal floors add visual motion and interest to a boxy room. Laying planks at 45-degree angles forces the eye to move across the space, making them perfect for a narrow hallway.
Snazzy Herringbone
Herringbone floors are having a significant moment right now! The zigzag design feels fresh and contemporary. It also has a fun retro vibe that pairs well with vintage decor.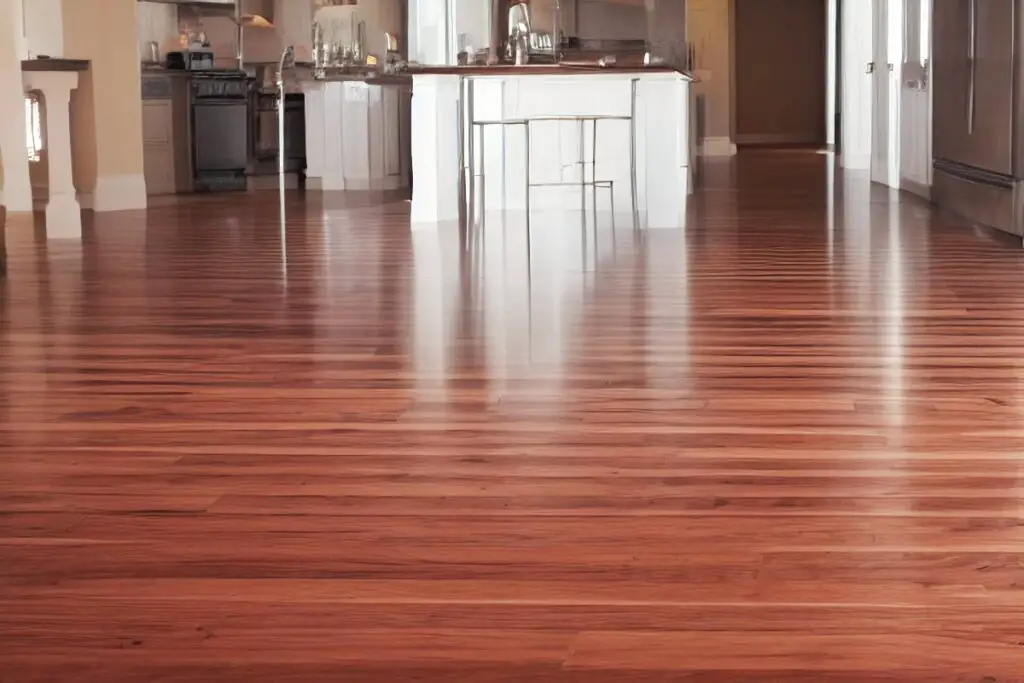 Chevron Drama
Similar to herringbone, the chevron pattern uses angled strips of wood. But instead of a subtle zigzag, the chevron makes a bold statement with its sharp, pronounced angles. A great option if you crave a wow-factor floor!
Inventive Inlays
Want something completely custom? Inlay flooring allows you to embed personalized designs within the floor – think geometric motifs, corporate logos, or even family crests!
Step 4: Finish It Off
The final step is deciding on color, finish, and texture. These choices affect maintenance needs and how the floor looks and feels:
Staining the Wood
Stain allows for gorgeous control over color – from barely there whitewash to dramatic ebony. Be sure to prep and test properly, and consider durability if pets or kids are involved.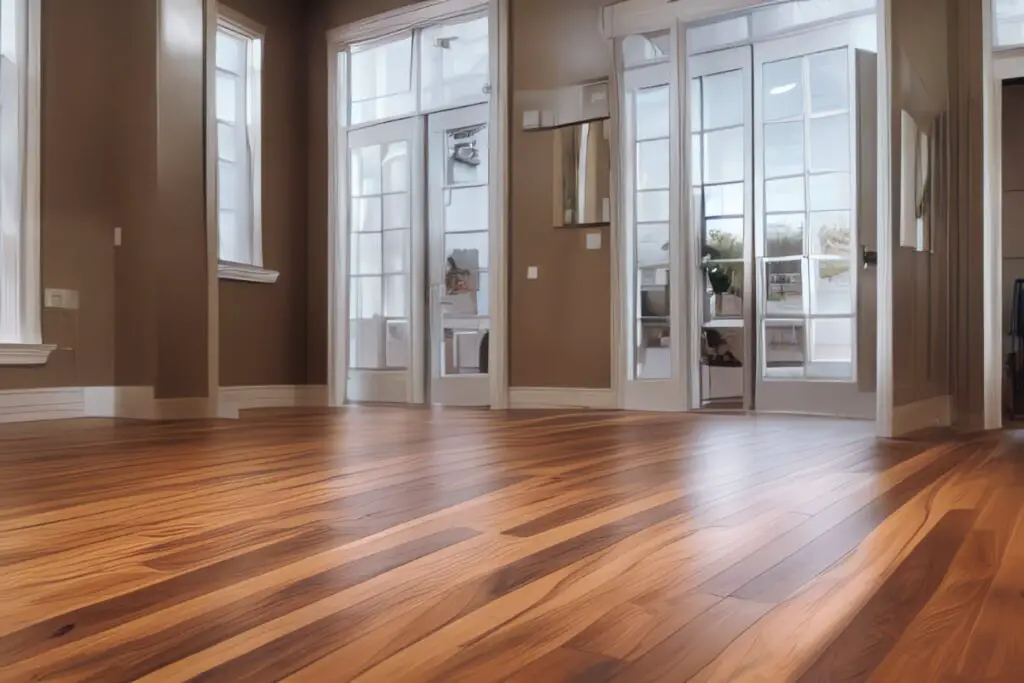 Finish Options
Satin and matte finish nicely show off the wood's grain while minimizing upkeep. Glossy finishes reflect more light and enhance the color – but require frequent polishing to keep up the shine.
Textures
Newer texture techniques, like hand-scraping, give floors added depth and a naturally weathered, rustic look. This is a great way to add rustic charm to contemporary spaces.
Once you've completed all these steps, your perfect custom wood floor awaits! I hope these tips help make the process feel more manageable. And remember – decorating your home should be fun and express your unique spirit. Don't stress about following the rules if something calls to you.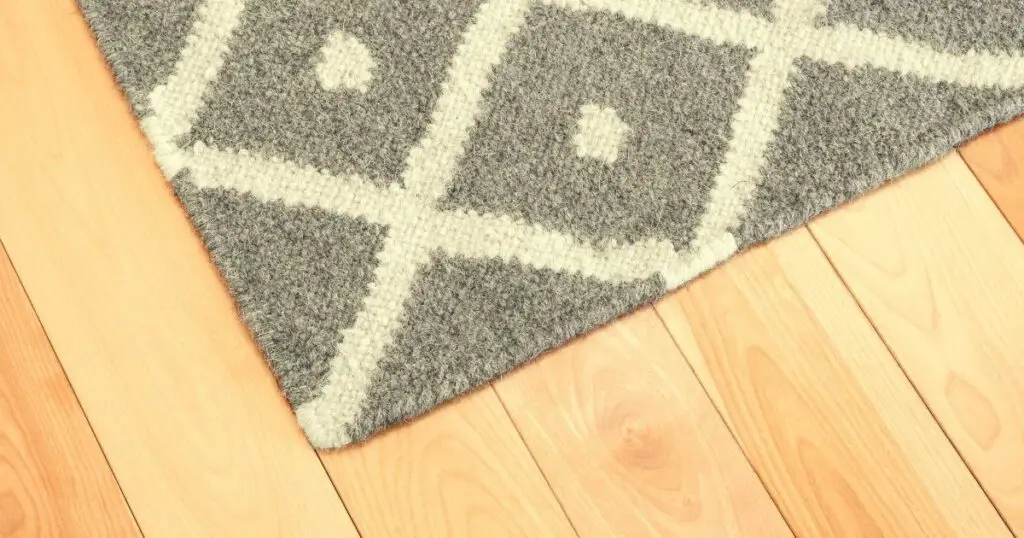 Now, over to you: What excites you most about choosing a new wood floor? Have you installed one yourself or hired a pro? I'd love to hear your stories and see photos of your spaces on Instagram! Let's keep the design conversation going.
I am looking forward to connecting with you all!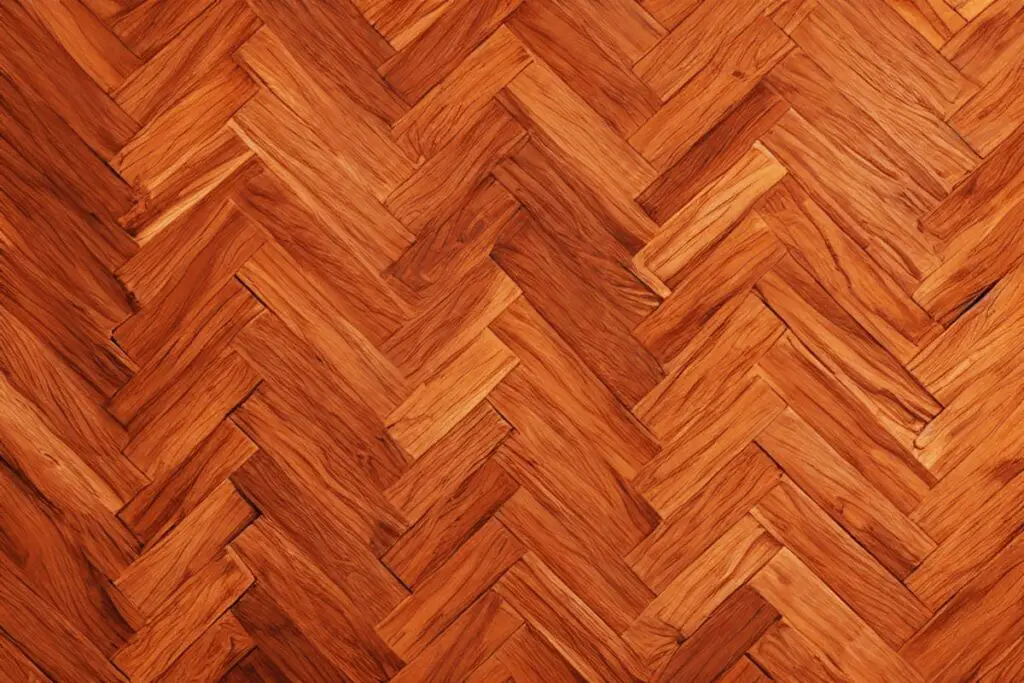 Bonus Tips for Wood Floor Longevity
Since you invested time and money into selecting the ideal wood floor, it's well worth learning how to maintain its beauty and longevity. Here are my top care and upkeep tips: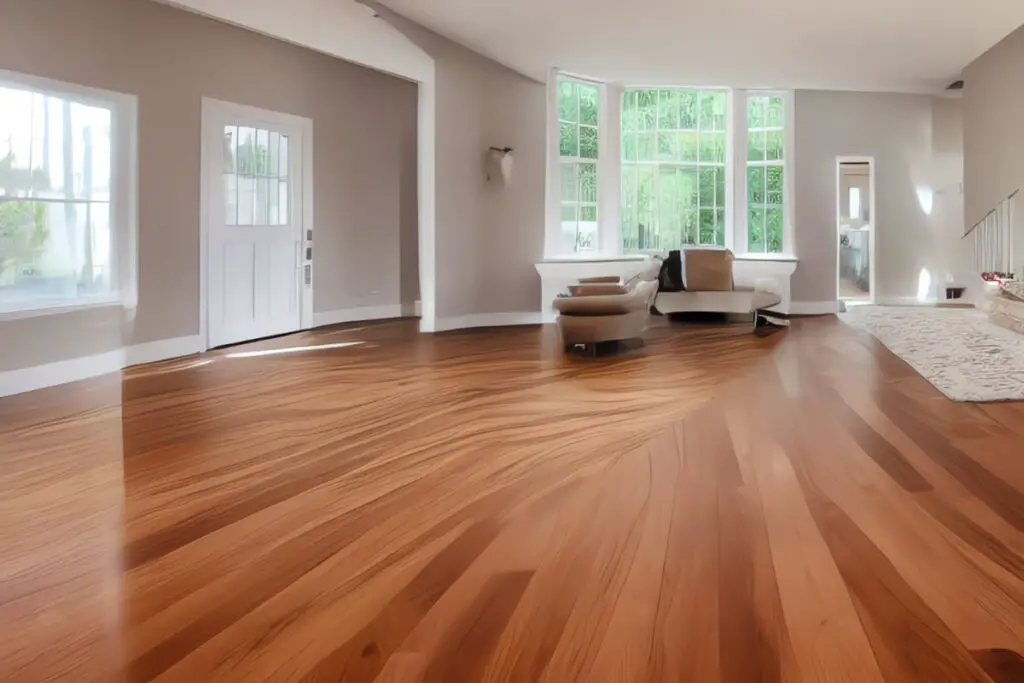 Keep grit at bay. Vacuum, sweep, or dust-mop frequently to prevent sand and dirt from scratching the finish.
Wipe spills quickly – Water is wood's enemy, so always blot spills immediately to avoid warping or staining.
Use rugs in high-traffic areas – Rugs protect sections that see a lot of footsteps. Just be sure to move them occasionally so the floor ages evenly.
Know your cleaners – Only use products specially formulated for wood flooring. Avoid excessive water or harsh chemicals.
Control humidity – Wood expands and contracts with humidity fluctuations. Keep levels around 45-55% to minimize expansion.
Rearrange furniture seasonally – Moving furniture prevents uneven color changes from UV light. Just do this gradually to avoid light rings.
Add felt pads – Apply felt or rubberized pads under furniture legs to prevent scratches and dents. Replace as needed.
Keep sanding and refinishing in mind – Refinishing will be needed to restore beauty over time. Consult a pro to assess when to file and recoat.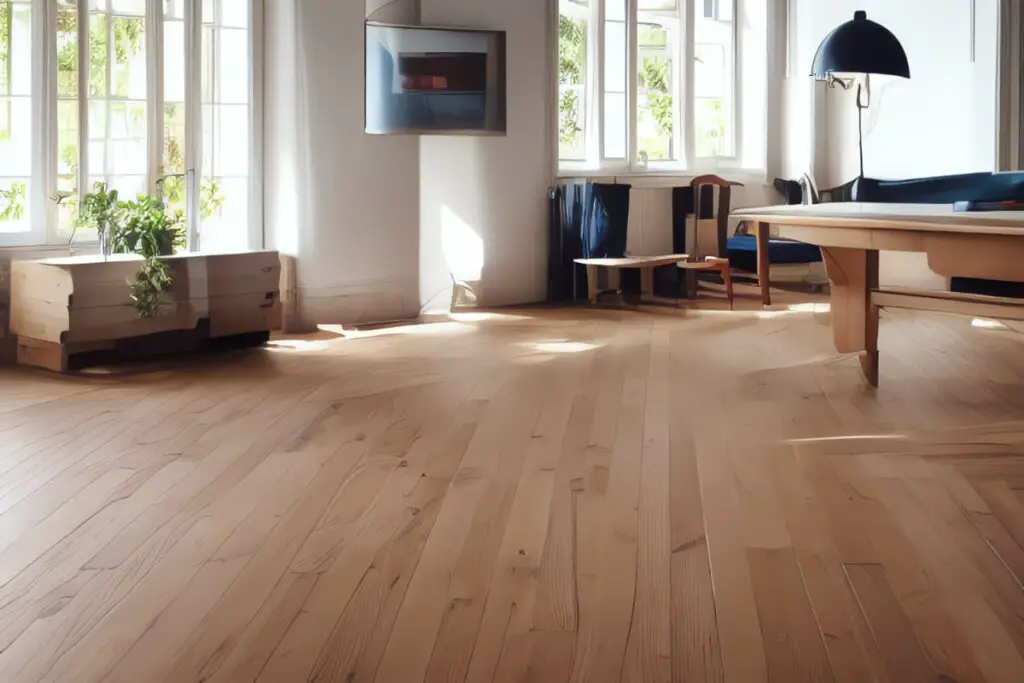 With the right prep and care, your wood floors can stay gorgeous for decades! Let them gracefully age and gain that coveted vintage appeal. I'd love to hear your best tips – wood flooring maintenance is an art form. 🙂