Ah, home decor. As someone who has been passionate about interior design for years, I'm always looking for ways to spruce up my space on a budget. And let's be honest, who doesn't love saving money while still making your home look fabulous?
One area that often gets overlooked when trying to cut costs is window treatments. But have no fear, friends! There are plenty of ways to get beautiful, budget-friendly blinds that don't skimp on style or quality.
This post will explore all things affordably chic regarding blinds and shades. I'll discuss different types of blinds, cost considerations, deals, how to measure and DIY your installation, and care tips to make them last. I aim to help you decorate your windows with options that fit your budget AND your taste.
So grab your tape measure, and let's get started! This comprehensive guide has all the details you need to save money while achieving your dream home decor one window at a time.
Understanding Blinds and Their Cost Factors
Before we discuss the budget, let's quickly review the basics of blinds. There are several main types, each with a vibe and price point. Familiarizing yourself with the options will help you choose what's suitable for your home (and wallet!).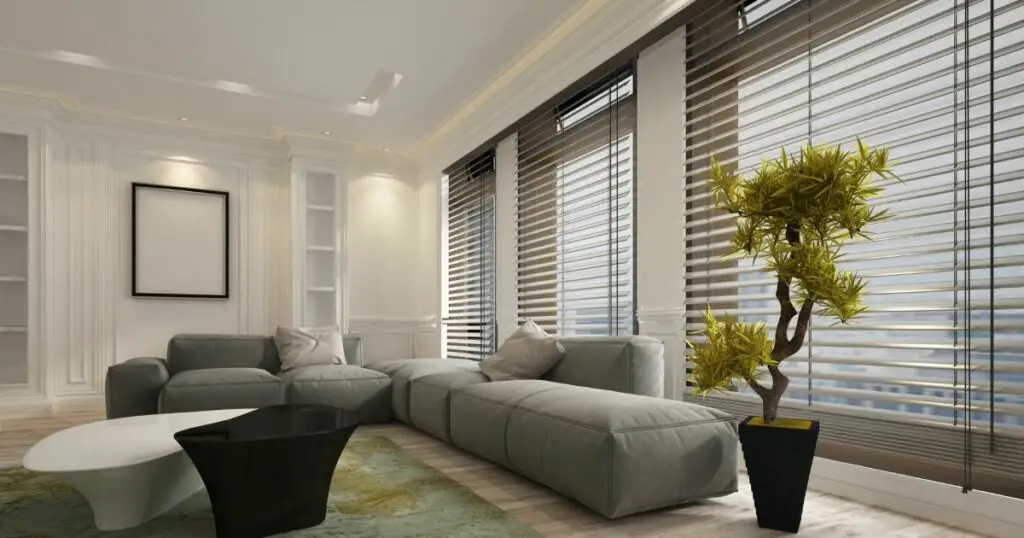 Types of Blinds
Here are some of the most popular styles of blinds and how they can enhance your space:
Venetian Blinds
These classic horizontal-slat blinds are a versatile choice for living rooms, bedrooms, kitchens, and just about any room. The adjustable slats make it easy to control light and privacy. Venetian blinds come in aluminum, faux wood, and even eco-friendly bamboo.
Roller Blinds
A simple and streamlined choice, roller blinds roll up onto a tube and are ideal for a clean, modern aesthetic. They come in various fabrics, from room-darkening blackout materials to light-filtering sheers. Great for any room in your home!
Roman Blinds
Opt for softly folded Roman blinds made of fabric or faux wood for a relaxed, casual vibe. Available in countless colors and patterns, they're an easy way to make a stylish statement.
Vertical Blinds
These blinds, with vertical slats that can be rotated open and closed, are ideal for sliding doors and large windows. The modern style works well in contemporary spaces.
Material Choices
The material your blinds are made of can impact the appearance and the price tag. Some options to consider:
Wood offers the most luxurious look but is also the most expensive option. For a similar style on a budget, opt for faux wood.
Aluminum: Affordable and low-maintenance, aluminum blinds come in many hues to match any decor. Great for kitchens and baths!
Fabric: From breezy linens to cozy textures, fabric blinds add warmth and softness to a room. They're also inexpensive and easy to clean!
Vinyl: Plastic blinds get a bad rap, but vinyl is durable, moisture-resistant, and very budget-friendly. Today's vinyl looks quite stylish!
Cost Influencers
What makes some blinds more expensive? Here are the main factors:
Custom-sizing: Made-to-measure blinds cost more than standard sizes but fit better.
Features: Options like motorization, remote control, noise-reduction, and light-blocking increase cost.
Brand: Higher-end brands usually equate to higher prices.
Materials: As mentioned, materials like real wood, metals, and natural fabrics are pricier.
Knowing what factors affect the cost of blinds can help you establish your budget and priorities. Let's move on to planning what you can realistically spend.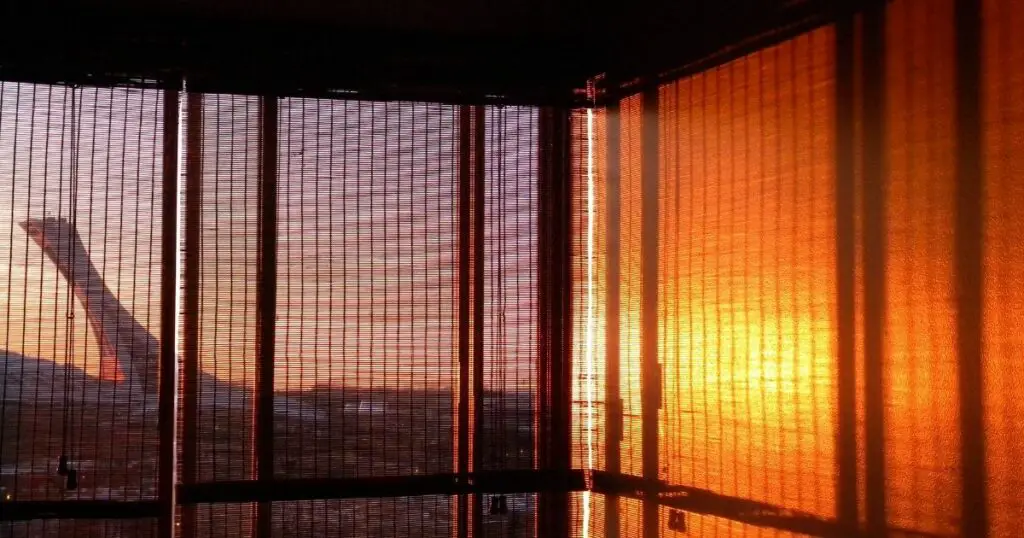 Planning Your Budget for Blinds
Setting a decorating budget may not sound glamorous, but it helps avoid the "champagne taste on a beer budget" syndrome! Think through both your needs and your financial situation.
Assessing Your Needs
Consider the role blinds will play in the room:
Light control: Sheer, blackout, or something in between? Block harsh sun or filter it softly?
Privacy level: Do you need people to be unable to see during the day or at night when the lights are on?
Insulation: Will the blinds help insulate your home, keeping heat in during winter and out in summer?
Aesthetics: Should the blinds blend in neutrally or make a style statement?
Setting a Realistic Budget
Once you've identified your priorities, do some research on costs:
Check the average prices for the types of blinds you're interested in. Measure your windows to estimate how many you'll need.
Check for store sales to score deals. Set up price alerts on items you want.
You should look at blinds in person to assess quality differences. A moderately-priced blind with good reviews can be as lovely as a designer on sale.
If your budget is tight, consider doing some windows now and saving to do the rest in phases. Suitable window treatments make a huge impact!
Where to Find Budget-Friendly Blinds
Dedicated deal hunters, prepare your notepads for notes on all the best places to shop! Let's explore your options for finding cute blinds on the cheap.
Online Retailers
Online is often the way for a vast selection and low prices.
Check big retailers like Amazon, Walmart, and Target for affordable options. Remember to read reviews!
Specialty blind websites like SelectBlinds, Blinds.com, and Blindsgalore often have promotions, coupons, and sales if you sign up for their newsletters. You can also order samples to see the quality.
Overstock, Wayfair, and Joss & Main are my go-to for stylish home goods at discounted prices. I once scored gorgeous faux wood blinds for 60% off at Wayfair!
Big Box Stores
Brick-and-mortar shops are still a reliable choice for budget blinds.
Stores like Home Depot and Lowe's have their own affordable house brands and name brands. Look for clearance and open-box discounted items.
Kohl's and JCPenney are surprisingly great places to shop for cute blinds at reasonable prices.
Ask about additional discounts, military specials, or coupons to maximize your savings. RetailMeNot is a lifesaver.
Local Discount Stores
Don't overlook smaller retailers in your area.
Discount or overstock stores like TJ Maxx, Marshall's, and Ross can have an eclectic mix of blinds at killer markdowns. You never know what you'll find on the clearance racks!
Independent flooring and window covering stores may work out installation deals on the blinds you purchase there. Ask if they price match or haggle!
If you have them, check Habitat for Humanity ReStores. You can find fantastic secondhand building materials and home furnishings there.
DIY and Upcycling Options
For the crafty folks, consider making your own:
Upcycle old wood shutters or salvaged barn doors into charming shutters for cottage vibes.
Make rolling shades using heavy cardboard, decorative paper, or fabric wrapped around a dowel.
Use foam core boards wrapped in blackout fabric or velcroed to blackout film for blackout shades. So easy!
You can make adorable Roman shades from inexpensive bamboo placemats, dollar-store mini blinds, or paper lanterns. Get creative!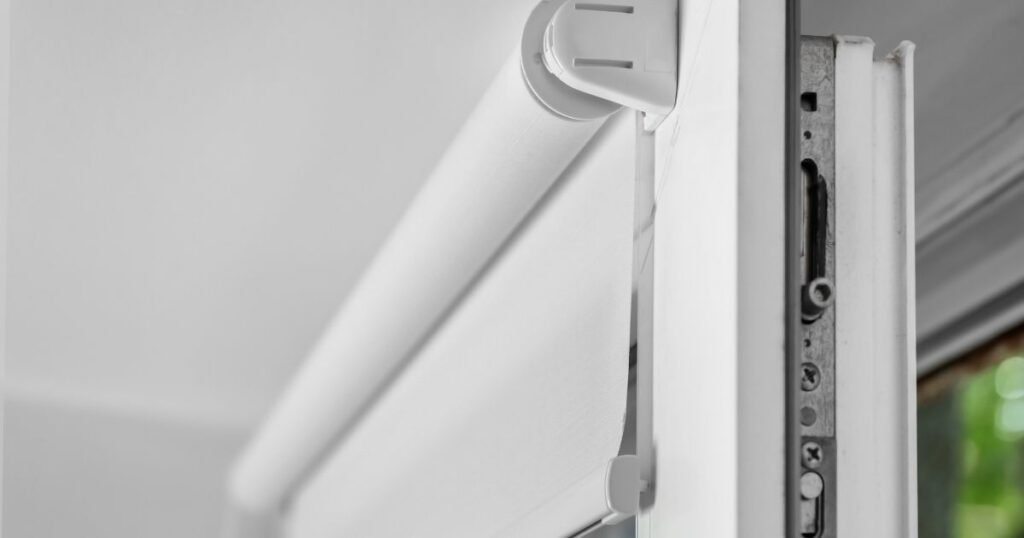 Understanding Measurements and Installation
To install and save even more, you must measure correctly for a perfect custom fit. Don't worry- I'll walk you through it step-by-step.
How to Measure Your Windows
Accurate measurements ensure proper light blocking, privacy, and insulation.
Width: Measure across the window frame's top, middle, and bottom. Use the widest width.
Height: Measure from the top of the frame to the sill in several spots. Use the longest measurement.
Depth: Measure from front to back window. This determines how much of the shade shows when closed.
Recess: If your window is recessed, measure the depth of the cavity too.
Shape: For unique shapes, measure each section. Skylights should be measured for length and width.
Self-Installation to Save Money
With the right tools, patience, and guidance on YouTube, you can install blinds yourself!
You need a drill, screwdriver, measuring tape, pencil, and ladder. Additionally, get a roller for large blinds.
Clear furniture away from the window area and put down drop cloths to catch dust and debris.
Hold up the blinds to visualize placement—Mark where the brackets will go with a pencil.
Follow the manufacturer's instructions for drilling holes and attaching mounting brackets.
Mount the blinds securely on brackets, keeping them level. Attach any cords, wands, or valves.
Adjust blinds to the desired height and angle. Open and close a few times to test the operation.
If you need help visualizing the process, consult online tutorials. The satisfaction of doing it yourself makes the time and effort worth it!
Tips for Choosing Blinds on a Budget
Now for the fun part – picking stylish blinds that won't bust your budget! Keep these tips in mind while shopping:
Compromise on Materials, Not Style
If cost savings are your priority, opt for aluminum or vinyl over wood or fabric. You can still find great design options!
Faux wood blinds made of vinyl, PVC, or composite materials have come a long way. The pattern and finish mimic natural wood at a fraction of the price.
Don't dismiss metal blinds – new advances make aluminum and steel blinds attractive and affordable statement pieces.
Consider Light and Privacy Needs
Sheer or light-filtering fabrics softly filter light while maintaining visibility. Linen, polyester, or solar screen fabrics are budget-friendly sheers.
Blackout blinds are essential for rooms that need darkness. Look for thicker, layered fabrics or coated materials that block external light.
Blinds with adjustable slats or louvers allow you to control the sun and your privacy. Tilting the slats at an angle maintains visibility while preventing glare.
Look for Sales and Discounts
Check for coupons, promos, and seasonal sales online and at big box stores. Retailers often discount blinds during slower months or to make room for new inventory.
Clearance sections are goldmines! If you have a specific window size in mind, frequent these first.
If you need blinds for multiple rooms, buy in bulk to qualify for a discounted price per blind. Some places offer free shipping over a certain purchase amount, too.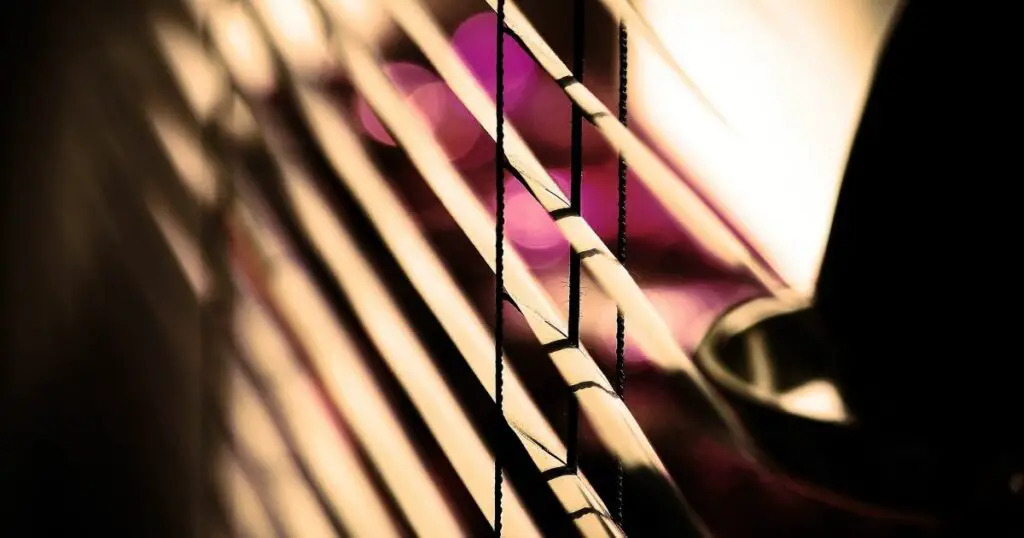 Customization vs. Pre-Made: What's Worth It?
Once you know what style and features you want, how do you decide between made-to-measure or prefabricated blinds?
The Pros and Cons of Custom Blinds
Pros
It is made specifically for each window, so it fits perfectly with no light leakage.
Ability to choose special sizes, shapes, features, and precise color/pattern matches.
Often higher quality materials and construction.
Cons
More expensive due to custom materials, measuring, shipping, etc.
It can take weeks to arrive. It would be better if you needed them ASAP.
Benefits of Pre-Made Sizes
Pros
They are offered in generic sizes to fit standard window openings. Much more affordable.
Available for immediate purchase and quick shipping or in-store pickup.
A more comprehensive range of styles and prices to choose from.
Cons
An approximate fit. It can leave light gaps around the edges.
It has limited size options, so it may not work for small or odd-shaped windows.
Quality may need to be consistent with mass manufacturing methods.
If budget is a significant consideration, premade is the better option. However, custom sizing may be worth the investment for windows with critical light control.
Maintenance and Longevity: Protecting Your Investment
Proper care is vital to getting the most value from your budget blinds! Here are my tips for keeping them looking fresh:
Cleaning and Care Tips
Dust blinds frequently with a soft brush or microfiber cloth to prevent buildup.
Spot clean stains on fabric blinds with a gentle cleaner made for shades.
Wipe down plastic, wood, and metal blinds occasionally with warm water and mild soap on a soft cloth. Avoid harsh chemicals!
Check cords and slats for signs of damage. Catch issues early to avoid more significant repairs.
When to Replace vs. Repair
If blinds are beyond cleaning or have broken slats, torn fabric, frayed cords, etc., replacing them is likely better than sinking money into repairs.
But minor issues, such as stuck cords, dangling slats, or fading, cheap DIY fixes that restore the blinds to like-new condition.
Replacing cracked or old cords, fixing bent slats, or adding a new layer of paint can extend the life of blinds. Compare the cost of supplies for fixes vs. buying new blinds.
For blinds whose color or style is still in good shape but needs an update, consider replacing cords, tapes, or trim for a fresh look.
With periodic TLC, you'll extend the lifespan of your budget window treatments. Keep them functioning and looking fab!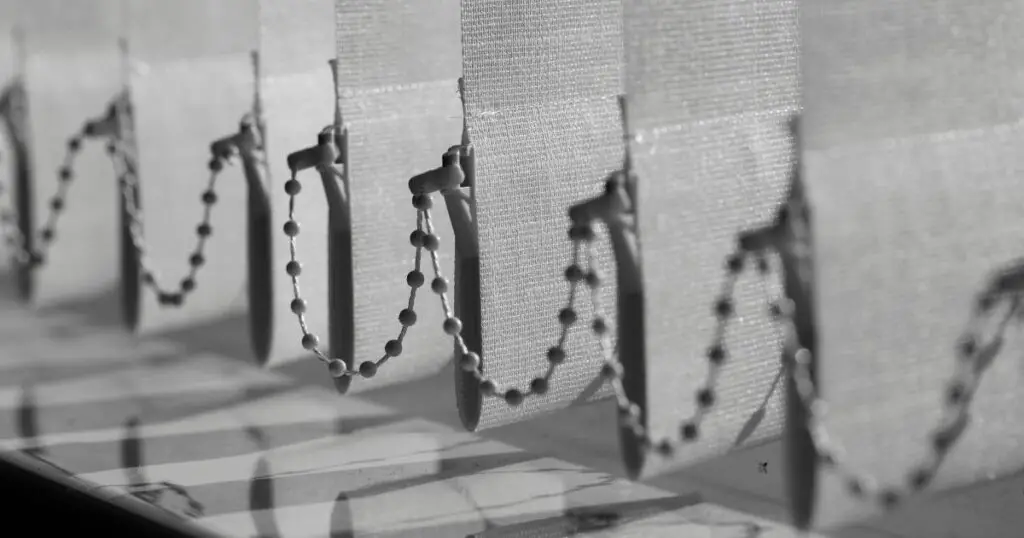 Conclusion
These tips will help you decorate with beautiful, budget-friendly window blinds that add the right amount of privacy, light control, and style to your space. Remember to shop sales, measure precisely and boldly, and DIY the installation.
I wish you success decorating your home stylishly and affordably! Which tips are you most excited to try? Let me know in the comments. I love connecting with other decor lovers like you.