Hey friends! Welcome back to my little corner of the internet. I'm Amanda, and I'm so excited to chat with you all about an often overlooked but super important topic – how to choose the perfect window blinds for your home.
Now, what are you thinking: Window blinds? Yawn. But hear me out! The right window treatments can transform the look and feel of a room. They impact the amount of natural light that comes in, the level of privacy, and the overall aesthetic.
As an interior designer who has worked on projects ranging from Brooklyn apartments to Park Avenue penthouses, I've helped many clients find the right window blind solution. And let me tell you, it's trickier than it looks. There are many factors to consider – your style, the room's purpose, and your budget. It can get overwhelming pretty fast.
I wanted to break things down for you in this post. My goal is to simplify the whole process so you can find window blinds that beautifully complement your space and lifestyle. Shall we get started? Grab your morning coffee (or evening wine) and get cozy!
A Quick Intro to Window Blinds
Before diving into specifics, let's review a quick window blind 101. Essentially, window blinds refer to any kind of window covering consisting of horizontal or vertical slats. The slats can be made from various materials, such as wood, plastic, fabric, or metal.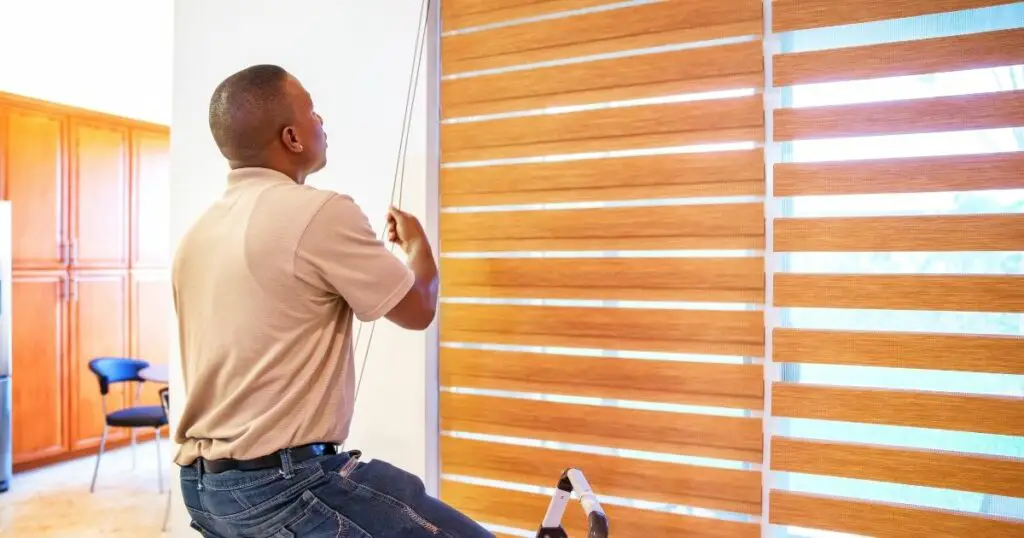 You're probably most familiar with classic horizontal vinyl or aluminum blinds. But there's so much more out there! Here's a quick overview of some popular styles:
Venetian blinds are horizontal slats made of wood, faux wood, or metal that can be tilted to control light. They are a very versatile and timeless option.
Vertical blinds: Vertical slats are ideal for sliding doors and large windows. Provide great privacy.
Roller blinds are sleek and modern, consisting of a single piece of fabric or vinyl that rolls up and down.
Roman blinds: A piece of luxurious fabric that folds up when raised. Soft and elegant.
Cellular/honeycomb shades: Insulated slats trap air to keep heat in winter. Energy efficient.
Bamboo blinds: Woven strips of bamboo that provide a natural, breezy look. Great for coastal homes.
Motorized blinds: Remotely controlled blinds with options to automate scheduling. High-tech and convenient.
The options are truly endless. So, let's go step-by-step to narrow things down and find your perfect match!
Consider Your Priorities
As with interior design, you should start by identifying your priorities. What do you hope to achieve with your window blinds in this room?
Here are some key questions to ask yourself:
Light control: Do you need complete blackout bedroom blinds or light filtering options for living areas?
Privacy level: Do you require maximum privacy or partial visibility from the outside?
Insulation: Is energy efficiency a priority to keep heat during winter?
Style: What overall look and feel are you going for – modern, classic, minimalist?
Budget: What's your budget for this home upgrade project?
Once you answer these questions, you'll have a clearer sense of direction. Let's break it down room by room!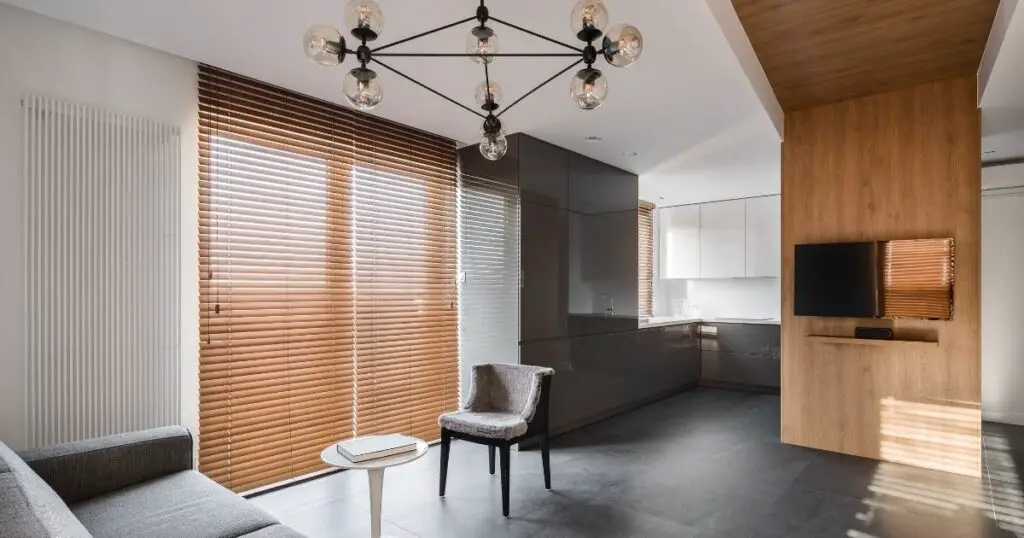 Window Blinds for Bedrooms
Let's start with bedrooms since darkness and privacy are often critical here.
If you want to sleep like a baby and block out early morning sunlight, I recommend blackout roller blinds or shades. They prevent any light from filtering in and provide complete privacy.
Some great options include:
Blackout roller blinds with thick fabric that keeps the room pitch dark.
Dual roller blinds with both a blackout and a screen fabric that still allows airflow.
Cellular or pleated shades in an opaque material that entirely blocks light.
If you still want some natural light in your bedroom during the day, light-filtering blinds are the way to go. Good choices include:
Venetian blinds have adjustable slats that let you control light and privacy.
Solar shades or blinds with special openings allow you to see out but prevent people from seeing in.
Bamboo or woven wood blinds with a warm, natural aesthetic are perfect for bedrooms.
And if you're craving that cozy, luxurious feel, I'd suggest:
Richly colored or patterned Roman shades in plush fabrics like velvet or brocade.
Silky soft linen or silk blinds that filter light beautifully.
So, in summary, opt for total blackout if darkness is vital, light-filtering blinds for privacy and natural light, or soft Roman shades for a plush feel. Let your bedroom priorities guide you!
Living and Family Rooms Need Flexibility
You likely want more flexible options for living rooms, family rooms, and other communal hangout spots. These spaces often have to adapt to changing needs throughout the day.
Here are some tremendous versatile picks:
Venetian blinds allow you to easily control the light, whether watching TV or relaxing with a book.
Cordless cellular shades offer the insulation benefits of honeycomb blinds without potentially hazardous dangling cords.
Faux wood blinds give you the look of natural wood but are lower maintenance and more moisture resistant.
Motorized blinds make it easy to modify privacy and light levels at the tap of an app without getting up to adjust them manually.
Top-down/bottom-up blinds allow for ultimate customization by raising the shades from the top, bottom, or both.
If your living room has a sliding door, vertical blinds are fantastic for covering large spans while allowing light to pass through.
Consider opting for matching blinds for a room with many windows to create a streamlined, coordinated look. This will make the space feel crisp and put together.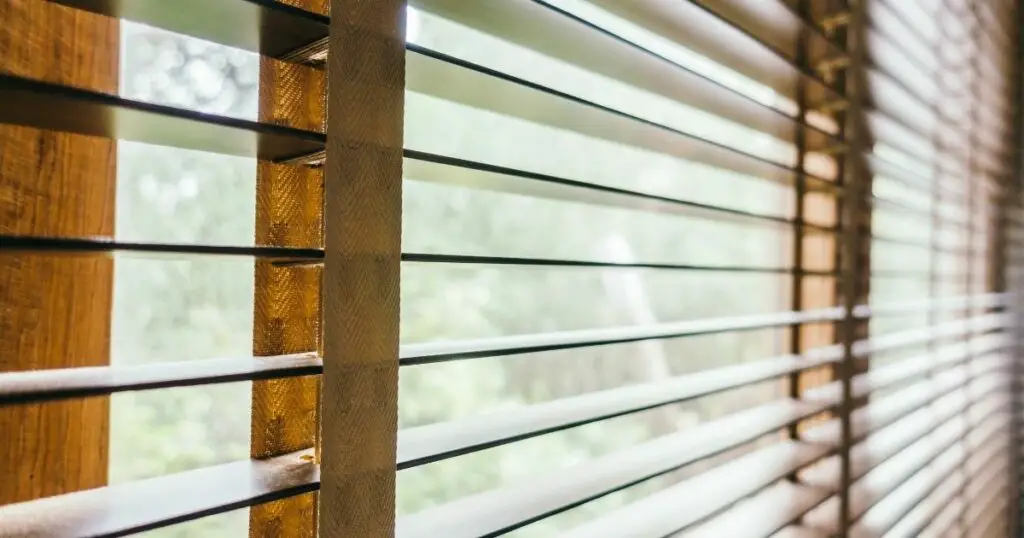 Kitchens and Bathrooms Require Moisture Protection
Moisture protection is essential in kitchens, bathrooms, and other high-humidity areas. Nothing ruins blinds faster than steam, condensation, and splashes.
Some low-maintenance, water-resistant options to consider include:
Vinyl blinds: Resist moisture, are easy to wipe down, and are budget-friendly.
Aluminum blinds: Offer durability and are moisture, grease, and dust resistant.
Faux wood blinds: Provide the look of wood without warping issues.
Roller blinds: Water-resistant fabrics make cleaning a breeze.
Roman shades with acrylic backing: Adds a protective barrier for materials.
Make sure to check the manufacturer's specifications on moisture resistance. I recommend removing real wood blinds and other fabrics that can quickly develop mold unless treated.
For kitchens, choose streamlined, simple designs that fit the sleek, modern feel many kitchens have today. In bathrooms, add some stylish Roman shades tailored to your color scheme.
Factor in Window Type and Size
Are your windows small squares or large panoramic ones? The shape matters when it comes to which window blinds will work best.
Here are some tips:
For small windows, minimize clutter with simple roller blinds or sleek wood blinds.
Large windows and sliding doors are perfect for vertical blinds that can cover a wide area when drawn open.
Odd-shaped windows, like circles or triangles, are great candidates for tailored Roman shades that can be customized to fit.
Consider mounting blinds near the molding instead of directly over the window for windows close to the floor or ceiling. This will maximize your coverage.
If dealing with multiple windows in a room, choose one cohesive blind style to create a polished look. Mixing and matching can look disjointed.
Remember to measure accurately! Getting the sizing right is crucial for proper light blocking and an ideal look.
Match Your Decor Style
Now comes the fun part – finding window blinds that complement your room's decor! Here are some ideas that go with popular interior design styles:
Contemporary: For modern spaces, try bold roller blinds in an unexpected pattern, color, or sleek bamboo shades in metallic tones.
Midcentury: Vintage-inspired floral patterned Roman shades pair perfectly with midcentury furniture.
Rustic: Wooden blinds add warmth and texture to farmhouse or lodge-style rooms.
Coastal: Woven seagrass or bamboo shades evoke breezy beach vibes.
Traditional: Rich fabrics like damask or velvet nicely accent ornate, classic rooms.
Eclectic: With bohemian or globally inspired rooms, mix in colorful patterned blinds or pretty lace sheers.
See what works with your existing palette, furniture, and overall aesthetic. Don't be afraid to add an unexpected pop of color or texture through your window blinds!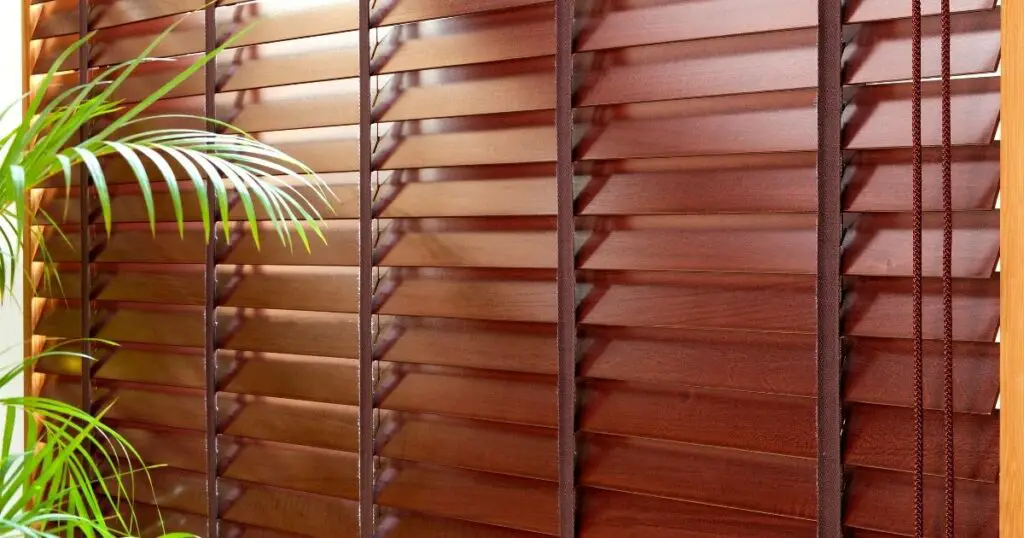 Control Options to Consider
Once you've settled on a blind style, think about how you want to operate them. Here are some possibilities:
Corded: Pull the cords to raise and lower the blinds. This option is simple, classic, and budget-friendly. Just take precautions if you have pets or young kids.
Cordless: Smooth and seamless lifting requiring no dangling cords. Easier to keep clean.
Wand operation: Twist or slide a wand to adjust blinds up and down or tilt slats open and closed. It's convenient for one-handed use.
Motorized: Motorized blinds adjust automatically throughout the day and can be controlled via remote, phone, or voice assistant. They're great for hard-to-reach windows!
The choice comes down to your needs and preferences around convenience, price, and safety.
If you go motorized, I recommend consulting an expert installer, as the wiring and mechanics can get tricky. But man, are automated blinds cool or what? They give off total home-of-the-future vibes.
Order Samples Before Committing
Once you've narrowed down your options, don't purchase too quickly! I always recommend ordering free fabric samples from blind retailers first. That way, you can get a feel for color, texture, and quality.
See how the samples look against your wall color in natural lighting. And make sure to order a few, so you have some choices to compare.
While I know it's hard to wait, patience goes a long way. A week is worth ensuring you don't have buyer's remorse.
DIY vs. Professional Installation
Are you handy and love a good home project? You can install the blinds yourself. Just be sure you understand the steps involved before diving in:
For DIY success:
Review manufacturer instructions.
Check that you have the right tools – drill, screwdriver, ladder, etc.
Measure precisely and order blinds to fit.
Allocate enough time to install it without feeling rushed.
Have someone assist with large or heavy blinds.
When to hire a pro:
If dealing with large, high-ceiling windows.
For motorized or specialty shades.
If your windows require customization.
If you don't have the time or patience for DIY.
Professional installation costs more but can prevent significant headaches or mistakes. Evaluate whether you're happy to handle the job solo!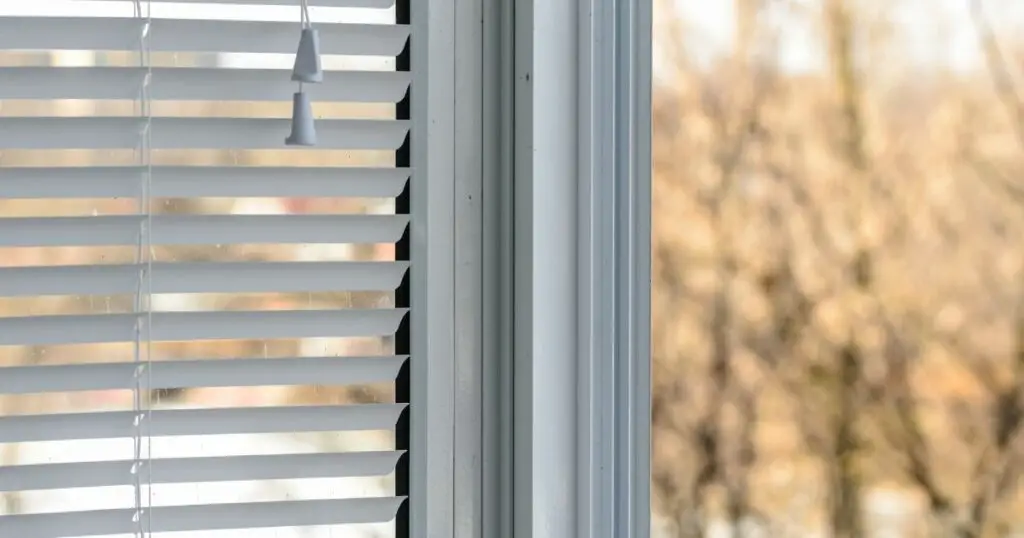 Maintenance Matters
Like most home upgrades, the initial purchase is only part of the equation. Right blind maintenance will help them last you many years. Here are my tips:
Clean with a duster or damp cloth. Never soak blinds.
Check hardware periodically and tighten any loose screws or supports.
For out-of-reach blinds, use a telescoping duster for dusting.
Repair minor damage like open slats right away to avoid more significant issues.
Eventually, the blinds wear out. At first signs of significant deterioration, replace them. Don't wait until they're broken beyond repair.
Protect blinds in rooms with excessive humidity or sunlight exposure, as needed.
With proper maintenance and care, you should be able to enjoy your window blinds for 5-10 years, if not longer. Just don't neglect them once installed! A little TLC goes a long way.
Estimate Costs and Set a Budget
As a final note, let's chat about money for a minute. Here's a general breakdown of what you can expect to spend on blinds:
Basic vinyl or plastic blinds: $20 – $100
Aluminum blinds: $35 – $150
Wooden blinds: $50 – $300
Faux woods: $30 – $200
Fabric blinds: $75 – $500
Motorized blinds: $200 – $1000+
Size, quality, features, and labor will impact final costs, but this gives you a ballpark idea of price points. Remember to factor in installation fees, too, if hiring a pro.
If your budget is limited now, consider installing blinds in just a few key rooms first. You can always add more rooms later. Slowly upgrading allows you to invest in quality rather than settle.
Get Excited and Make Your Choice!
Well, we've covered a lot of ground together! By now, you should clearly understand your ideal window blind type, features, size, style, and budget.
Start by revisiting your key priorities and room requirements.
Browse some top options that meet those needs.
Order samples to see textures and colors.
Decide on DIY or pro install.
And finally, go for it!
I hope this guide helped simplify the process and boosted your confidence in making window blind selections. Trust me, taking the time to choose the perfect blinds will pay off in enhanced style, comfort, and functionality.
Let me know if you have any other questions as you decide! Window blind shopping should be fun, not stressful. I'm here to help every step of the way.