As an interior designer born and raised in New York City, I've seen my fair share of stunning living rooms in jaw-dropping curtain designs. The suitable curtains can transform any space, from opulent velvet cascading from floor to ceiling to sheer linens that softly filter light.
But choosing those perfect fancy curtains can be daunting, especially if you're not well-versed in the nuances of draperies and textiles. Well, that's where I come in! Grab a coffee, and let's dive into all the details you need to know.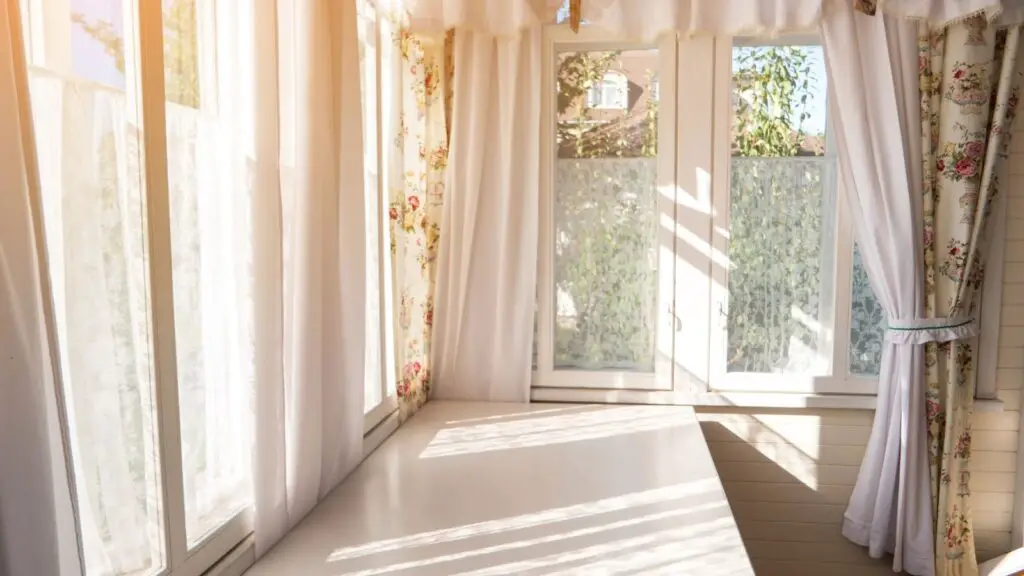 Curtain Fabric 101
When it comes to curtains, fabric is everything. Your chosen material will impact your curtains' look, feel, and functionality. Here are some of the most popular options:
Velvet – The ultimate in luxury, velvet curtains can add serious drama and elegance. Go for crushed velvet for vintage glamour or sleek solid velvet for contemporary chic. Just beware – velvet shows every speck of dust!
Silk – Shimmering and lustrous, silk lends an air of refinement. But it's expensive! Opt for faux silk if you're on a budget.
Linen – Natural linen has an easygoing, coastal vibe. It resists fading and is a breeze to launder. Look for damask or embroidered patterns for fancier linen curtains.
Polyester – Durable and wallet-friendly, polyester can mimic silks and velvets. Just be sure to get high-quality, wrinkle-resistant polyester.
Cotton – Affordable cotton is tailor-made for casual, laidback spaces. Seek out voile or muslin for breezy sheers or cozy flannel for cabins.
Length – How Long is Long Enough?
Once you've settled on a fabric, it's time to consider length. Here are some popular curtain lengths to choose from:
Puddling – Opt for curtains that puddle onto the floor for dramatic, severe flair. Just keep safety in mind if you have kids or pets that could trip!
Floor-length – These curtains gently kiss the floor, adding a touch of elegance without the trip hazard.
Sill-length – Ending right at the windowsill, this versatile length works with various windows.
Cafe-length – Cafe curtains are casual and cottage-chic at the top of the sill.
No matter the length, make sure your curtains are at least 2-3 inches wider than the window frame on either side. This will ensure the gaps are manageable.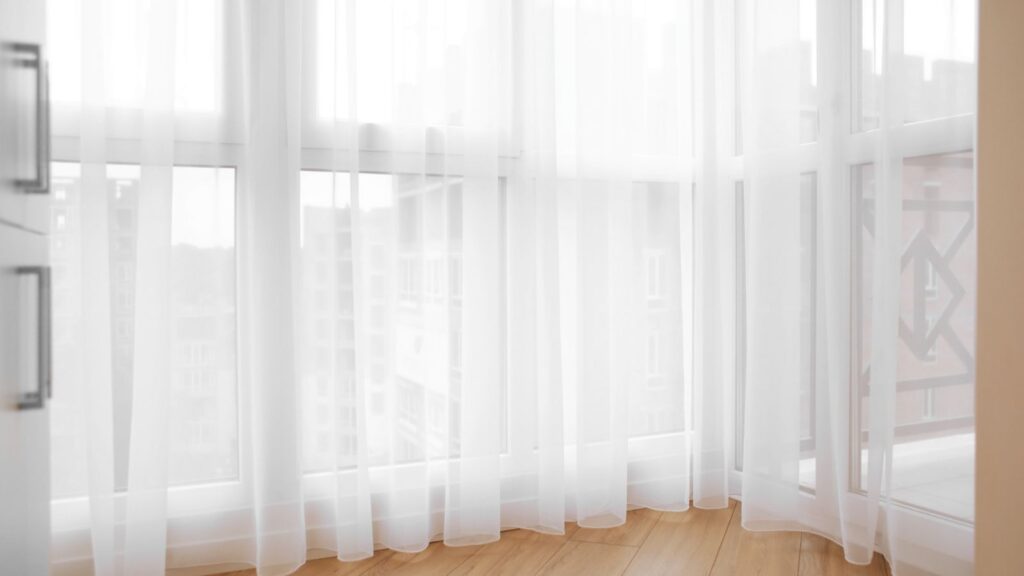 Curtain Styles – Tailored vs. Flowing
Do you prefer a more structured look or something more billowy and breezy? The style of your curtains can dramatically impact the vibe in your living room.
Pleated curtains have a tailored feel, with crisply folded sections neatly stacked. They work well in traditional spaces. Go for double pleats for added drama.
Grommet-top curtains have a casual, unfussy look with rings lining the hem. They are perfect for boho or beachy spaces.
Rod pocket curtains are gathered on a rod running through the top hem, creating soft ripples. They are ideal for a breezy, flowing style.
Tab-top curtains have buttons or Velcro tabs sewn onto the backside. They're great if you'll be opening and closing the curtains frequently.
Adding Gorgeous embellishments
Sometimes, the little details take your curtains from basic to breathtaking. Here are some fabulous accents to consider:
Tassel tiebacks – Glamorous and so fun, these add a playful pop of color.
Crystal or bead embellishments – For severe sparkle and shine, embellish hems with beads, crystals, or sequins.
Contrasting borders or trims – Contrasting colors or edges, like grosgrain ribbon or decorative cording, can make your curtains stand out.
Sheer overlays: Layer a sheer panel over a heavier curtain beneath to create visual depth. Light filters through beautifully.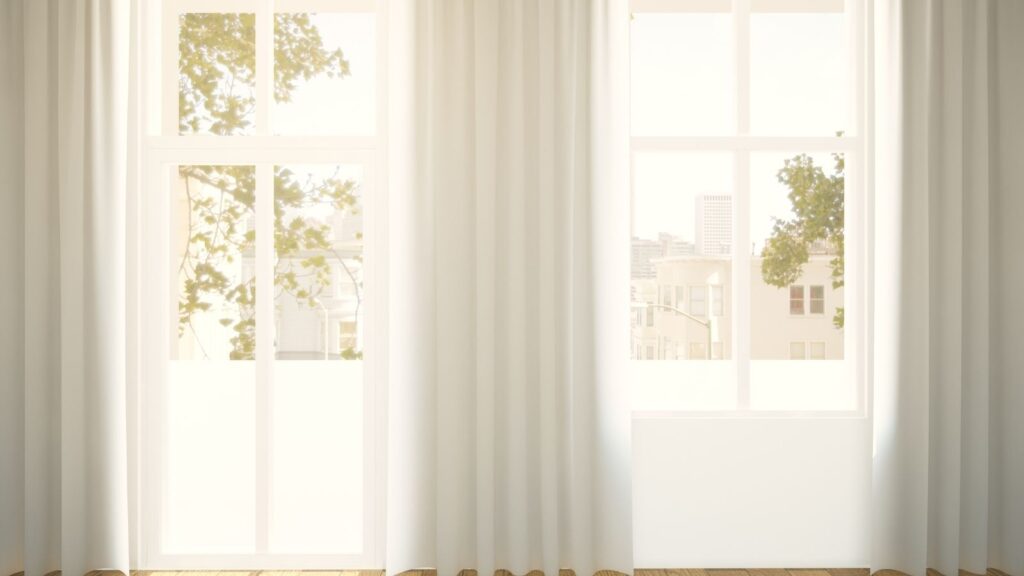 Choosing the Perfect Color Palette
Color makes a huge impact when selecting curtains. You can blend in with your existing decor or make a bold color splash – it's up to you! Here are some ideas to get those creative juices flowing:
Match your wall color for a cohesive look. This helps your curtains almost disappear into the backdrop.
Choose the boldest accent color in your space, like a bright navy sofa or crimson chair. The curtains will pop beautifully.
Artwork or other decor pieces with colorful patterns can inspire you. Echo one or two of those hues in your curtain fabric.
If your space lacks color, make your curtains the focal point by choosing a vivid, saturated hue like emerald or sapphire.
Use earthy tones like cream, tan, and soft grey for a soothing, natural look. For an airy feel, add sheer white panels.
Whatever you choose, don't be afraid to have fun and take risks! Curtains are relatively easy to swap out, so get creative.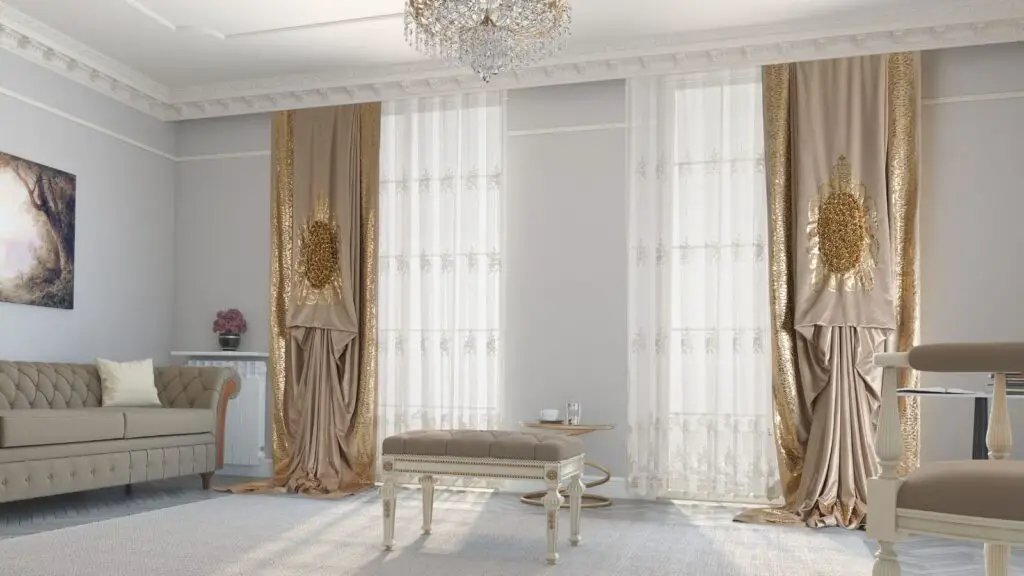 Lighting – Sheers vs. Blackouts
Light control is critical. Do you need complete blackout darkness, or do you prefer filtered light? This will guide your fabric selection.
Sheers are ideal for daytime light filtering and a soft, translucent look. For an airy vibe, choose finely woven cotton or linens.
Room-darkening curtains are moderately opaque to block excess light. Look for tightly woven fabrics or linings that trap light.
Blackout curtains are the ultimate light blockers, preventing outside light from creeping in. These are great for night shift workers or avid nappers!
Also, consider adding separate sheer and blackout curtain panels, which you can layer or use solo. This gives you the most flexibility.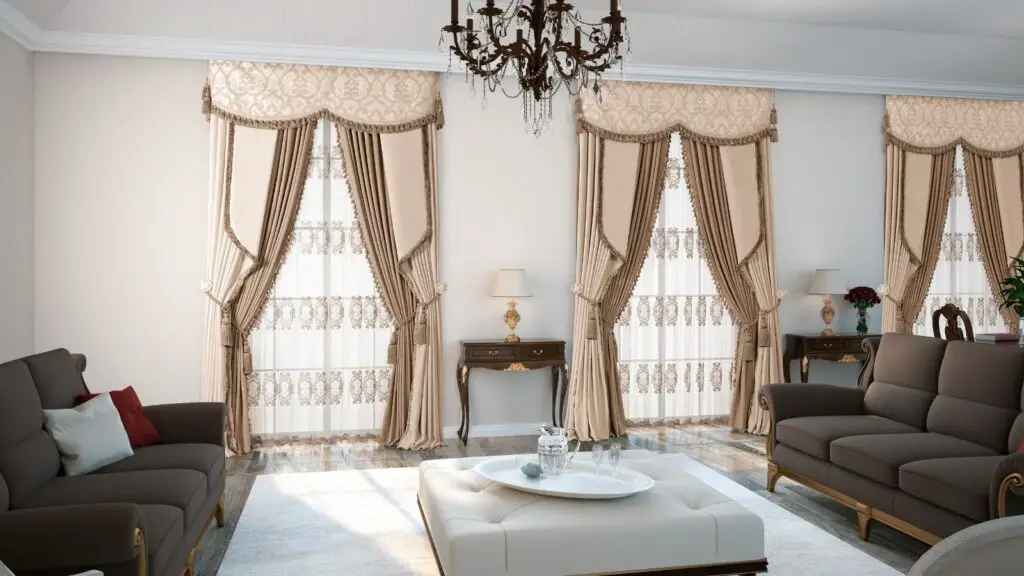 Measure Twice, Buy Once!
Accurate measurements are crucial for perfectly fitted curtains. You'll need a few key numbers:
Window width – For inside-mounted rods, measure each window frame. For outside mounts, measure wall-to-wall. Round up to the nearest inch.
Window height: Measure from the top of the frame to where you want the rod placed. Add at least 2-3 inches for optimal drape.
Total width – To calculate the width of each panel, multiply your window width by 1.5 or 2 for light to medium fullness or 2.5-3x for a fuller look.
Total length: Measure from the rod to the floor or the desired length. Add an extra 4-6 inches for the top hem and puddling.
Use a steel tape measure and double-check everything twice – accuracy is vital for a picture-perfect installation.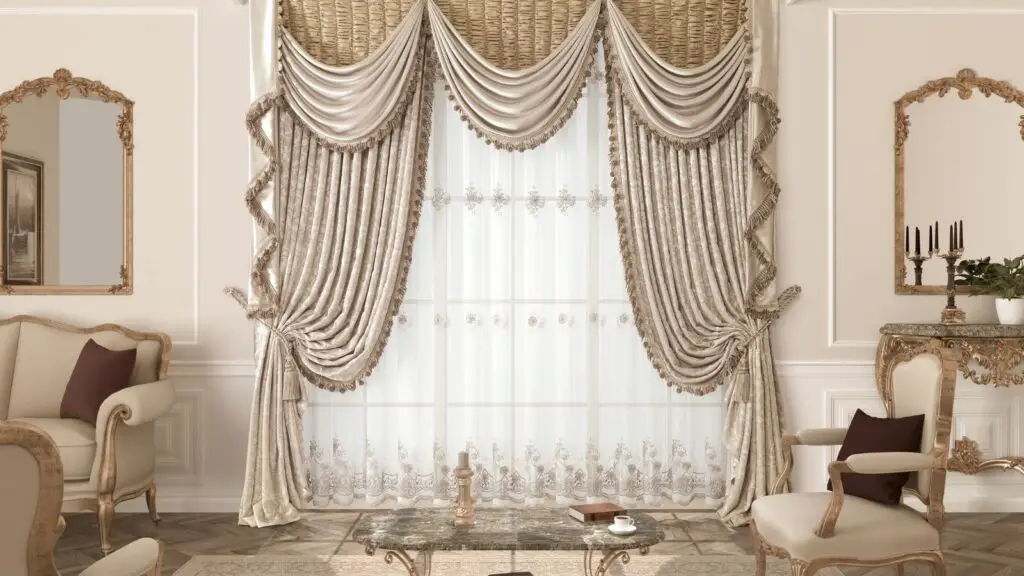 Ready, Set, Install!
Once your beautiful curtains arrive, it's time for the fun part – hanging them up! Here are my top tips:
Iron or steam curtains thoroughly to remove any creases or wrinkles from the packaging.
For inside mounts, use the included mounting brackets and screws. Make sure to hit studs for maximum security.
Use heavy-duty mounting tape or screws into drywall anchors for outside mounts.
Attach any inner mounting rings or grommets to the rod before placing it in brackets.
Unpack curtains carefully and hang on rings evenly spaced along the rod. Use clip rings for pleated curtains.
For optimal drapes, make sure there are no visible gaps between panels. Overlap them in the center.
Finish off with coordinating tiebacks, using slip-knots for adjustable length. Step back and admire your work!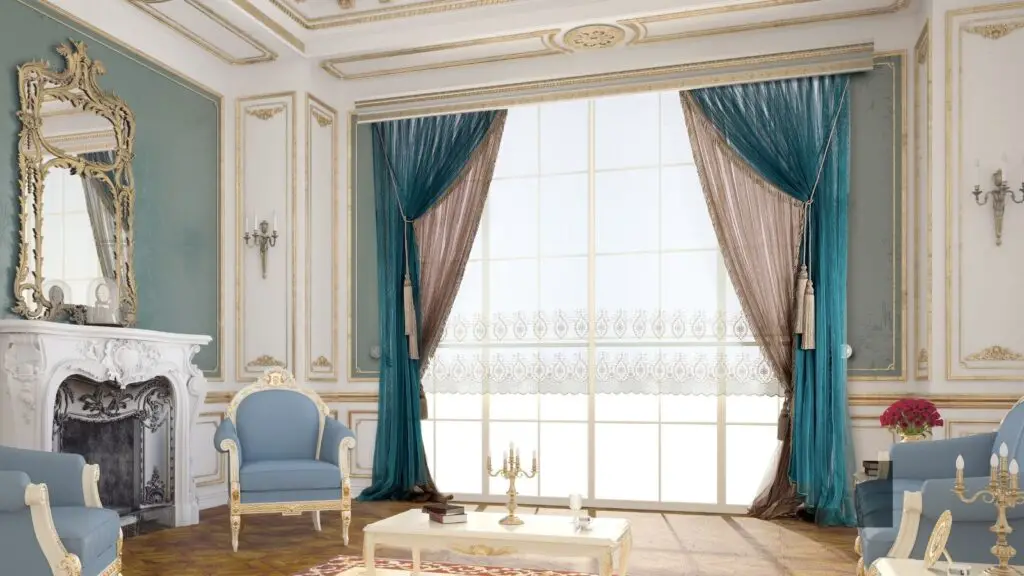 With the right know-how, you can easily install showstopping curtains guaranteed to elevate any living room. Don't be afraid to have some fun and experiment until you find your perfect fancy!