As I stroll the streets of New York, gazing at row houses and brownstones, I often admire the living room windows. I catch glimpses of warm, welcoming interiors with plush carpets underfoot. There's just something about a beautiful rug that can completely transform a living space, making it cozier and chicer.
So, when it came time to choose the carpet for my living room, I knew I had to get it right. I've learned what works…and doesn't through trial and error. I'm here to share my tips and tricks for selecting the best carpet for your living room. Come on in, get comfy, and let's chat carpets!
An Introduction to Living Room Carpets
Carpets are more than just floor coverings. They can set the tone for your living room, impacting aesthetic appeal and functionality. Here are some key factors to consider:
Comfort: Is the carpet soft and plush underfoot? This is key for living rooms, where you want to kick off your shoes and sink your toes in.
Durability: Will the carpet withstand daily use and foot traffic without showing wear and tear? Spills and messy accidents are inevitable, so you need a carpet that can take a beating.
Style: Does the texture, color, and pattern fit your interior decor goals? Take your overall design vision into account.
Maintenance: Is the carpet fiber easy to clean and care for? You want to minimize the time you spend scrubbing stains.
Budget: What's the cost to purchase and install the carpet? Include padding and labor in your budget planning.
Take measurements and assess your family's lifestyle before deciding. Do you have hyper pets or little ones prone to spills? Once you know your needs, you can start exploring your options.
Comparing Carpet Fibers: Pros and Cons
The type of fiber your carpet is made from determines its performance factors. Let's do a little compare and contrast of the most common options:
Wool
The pros: They are incredibly soft and warm underfoot. Natural fibers are more breathable. They are built to last, resisting stains and crushing.
The cons are that it is pricier, can experience some shedding and shrinkage over time, and requires professional cleaning.
Verdict: Ideal for low to medium-traffic living rooms wanting unmatched comfort and durability.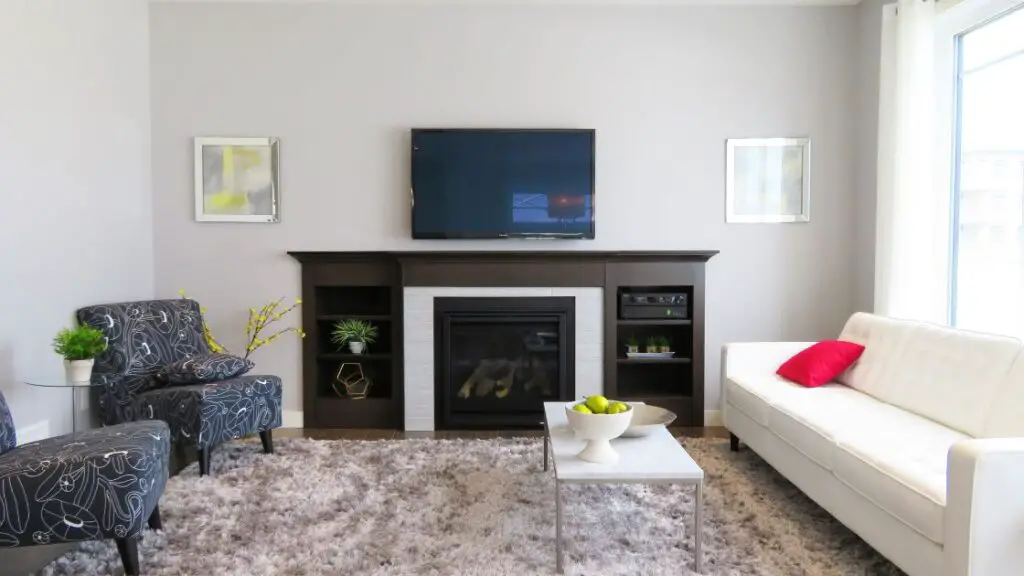 Nylon
The pros are: budget-friendly option, easy to clean with a DIY spot treatment, colorfast and resistant to mildew, and withstands heavy use.
Cons: Wool is more comfy and insulating. It can show matting from furniture indentations over time.
Verdict: Great choice for high-traffic living rooms with kids and pets. Affordable and easy to maintain.
Polyester
Pros: Very affordable price point. Available in endless color and pattern options. Innately stain-resistant.
The cons are that it's prone to shedding and needs frequent vacuuming. It could be more durable long-term and may not have that plush feel.
Verdict: Nice option for temporary carpets for rentals. Budget buyers can find an easy match to decor.
Olefin
The pros are that it is highly resistant to stains, moisture, and mildew, is durable for high-traffic areas, and is suitable for basements and playrooms.
Cons: Limited color and pattern choices. Less soft and insulating. Prone to matting over time.
Verdict: It's ideal for wet areas like basements and bathrooms. It also handles heavy use, but comfort is just average.
Blended Fibers
Pros: Mix and match the benefits of different fibers. Customizable comfort, durability, and aesthetics.
Cons: It won't match the peak performance of single-fiber carpets. Often costs more.
Verdict: This is a great way to get the desired softness, stain resistance, and durability combo in one carpet.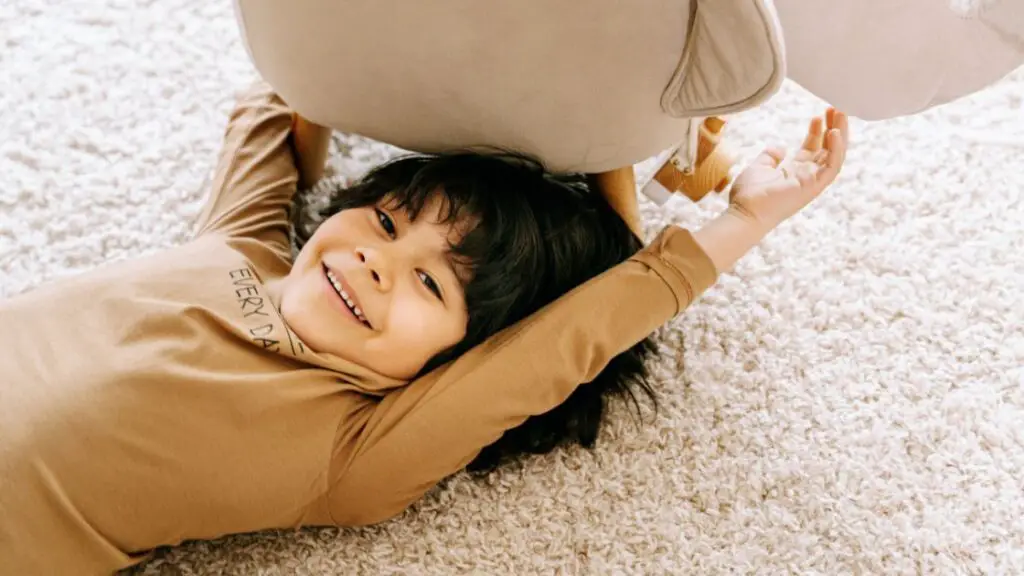 Take lifestyle factors into account when deciding between fibers. Families with young kids and pets should steer toward nylon or olefin for easy cleaning. Luxury living rooms can indulge in sumptuous wool.
Pile Height and Texture: What Feels Best?
The pile of a carpet refers to the height and density of the visible fiber surface, which determines the carpet's look, feel, and performance. You can choose between low-pile, medium-pile, or high-pile carpets.
Low-pile carpet: Tightly woven with a flat, smooth surface, low-pile carpet provides a tailored, sophisticated look. It is easy to clean but shows footprints.
Medium-pile carpet offers balanced softness and support. It is versatile for many decor styles, withstands daily use, and is still cozy.
High-pile carpet is plush and indulgent underfoot. It provides sound insulation and warmth but is more complex to clean and shows footprints.
Pile texture is also important. Cut-pile carpets have smooth, velvety surfaces, while loop-pile feels nubby and organic. Combining cut and loop piles creates appealing patterns. With their looped wooly texture, Berber carpets offer a casual, natural vibe.
Test out in-store samples so you can judge comfort level. Use low piles in high-traffic hallways, medium piles in multi-use living rooms, and high piles in formal living areas.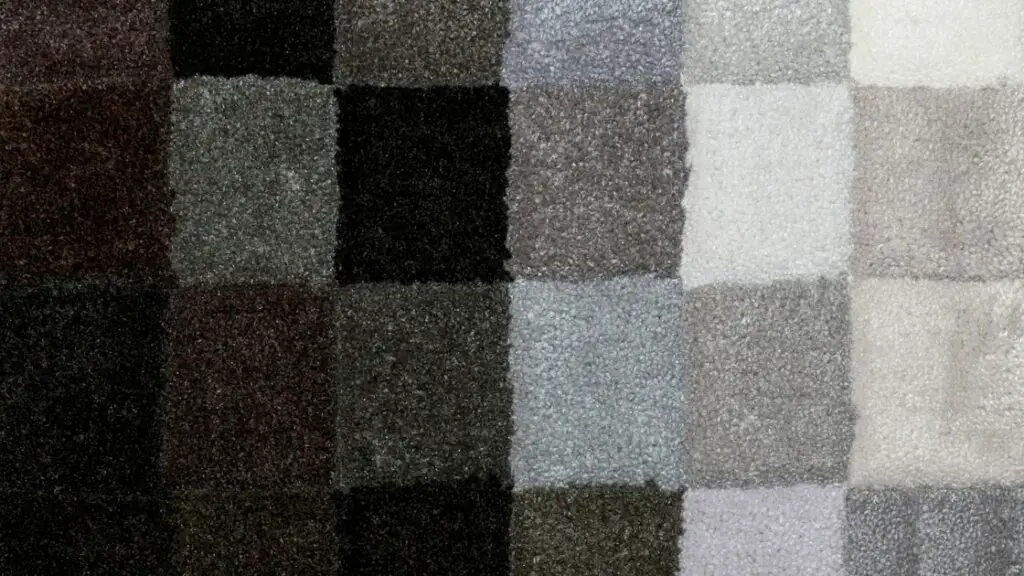 Color and Pattern: Tying the Room Together
Don't underestimate the power of color and pattern to transform the look and feel of your space! Here are my top tips for choosing the perfect hue or print:
Neutrals – Beige, gray, and tan carpets act as a subtle backdrop, providing a foundation for bolder accents. They also hide dirt well! However, if you go too bland, your room may look flat.
Bold Colors – Make a statement with a vibrant carpet in a saturated shade. Blue and green hues bring nature indoors, while red and yellow feel energetic. But bold needs the right decor!
Patterns – From subtle tone-on-tone textures to dramatic florals, patterns disguise wear and give depth. Geometric shapes feel modern. Distressed looks are on trend now.
Take color cues from any focal points in the room, like artwork or furniture. For flourishing patterns, repeat accents around the room for a pulled-together look. Always get a large sample to preview in your actual space!
Carpet Density: Implications for Feel and Durability
Density refers to the thickness of the carpet fiber tufts and the compactness of their weave. This significantly impacts the carpet's feel, look, and durability. Let's examine the density spectrum: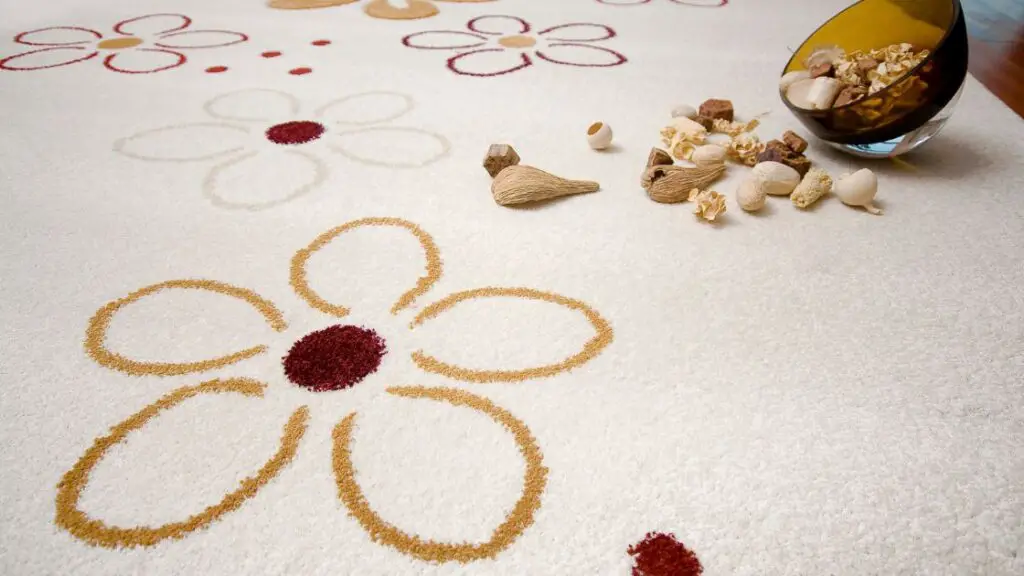 Low-Density Carpet: Less fiber per square inch results in a thinner, floppier feel. It is very affordable but shows crushing and matting over time.
Medium-Density Carpet: This is the ideal density for residential use. It provides balanced comfort and support and is resistant to damage.
High-Density Carpet: This is a dense fiber weave with a luxurious feel similar to wool, but it's made from easier-to-care-for polyester or nylon. It withstands heavy furniture. It's expensive.
If choosing a low-density carpet for the price, use it in low-traffic areas and expect to replace it more often. Splurge on high density in main living zones to get long-lasting wear despite pets and kids.
Carpet Padding: A Hidden Necessity
Adding carpet padding underneath is a must! Padding provides comfy support, helps reduce noise, and extends your carpet's lifespan. Let's explore padding types:
Bonded Foam: Budget-friendly at about 3/8″ thickness. It absorbs footsteps but is prone to flattening.
Felt: This material provides firm support at a low cost. It is not very cushioning, but it reduces dust and noise. It is about 1/4 " thick.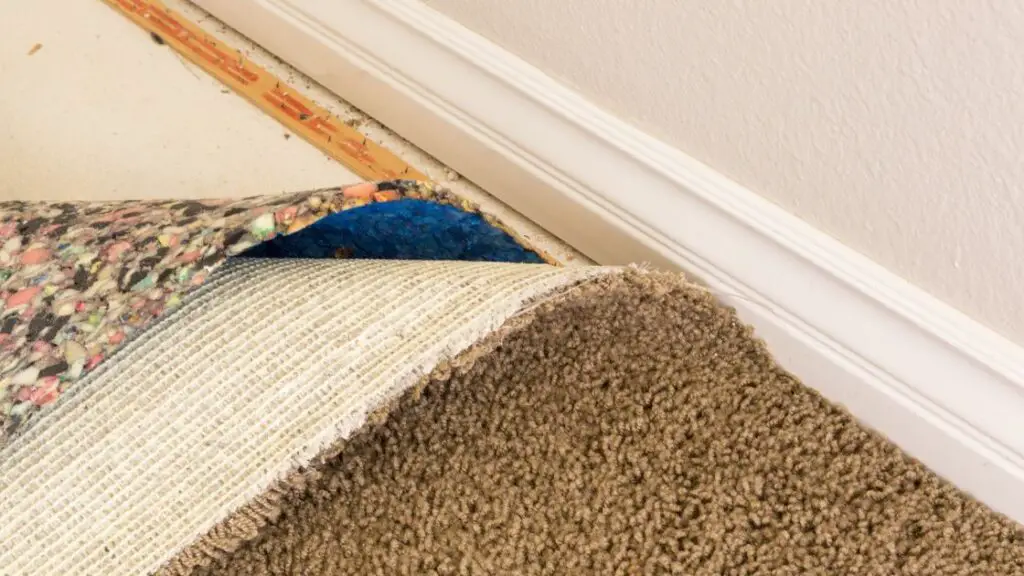 Rubber is highly durable and supportive. It is also the best at absorbing sound. However, at 1/2″ thickness, it can feel hard underfoot.
Wool is the premium padding, offering unrivaled comfort. It provides insulation and sound absorption. It is expensive, but some consider it worth it.
Natural Fiber: Newcomers like jute and straw padding offer sustainability. They are absorbent and antimicrobial, but they can compress.
Synthetic Fiber: This budget "green" option is made from recycled plastic bottles. It provides decent support and comfort.
I recommend a thick 1/2″ rubber pad for durability or wool for indulgence in high-traffic living rooms. Bedrooms can use thinner, cozier foam padding.
Installation: Leave it to the Experts
Proper carpet installation is crucial for aesthetics and longevity. Avoid bubbled seams and ripples by hiring a professional installer, but here are handy tips to get the best results:
Acclimate the carpet in the room for 24 hours before installation to adjust it to temperature and humidity.
Insist on a premium adhesive, such as a tack strip, to anchor edges and seams tightly. Nail seams for added strength.
Seam edges should be flush, not overlapping. Bind seams with adhesive tape for a smoother finish.
Add seam sealer during installation for moisture protection at seams, edges, and under padding.
Ask about premium stretchers on hand/knee kickers to get the carpet very taut for a smooth look.
For patterned carpets, insist on a skilled installer precisely matching the pattern and grain.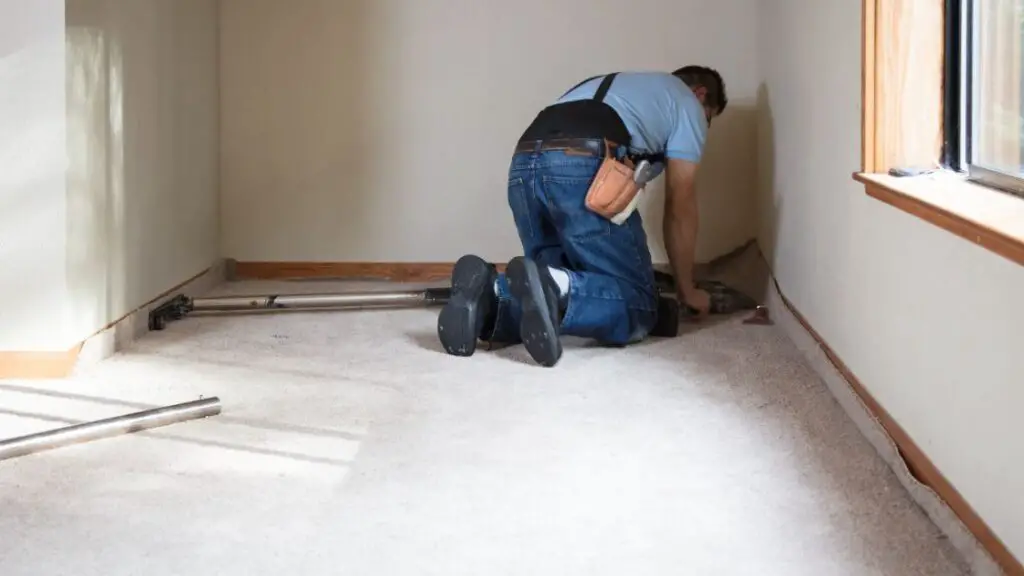 A reputable carpet company can recommend trustworthy local installers they partner with. Get a few estimates before deciding.
Regular Maintenance: Keep Things Fresh
To keep your carpet looking revitalized and extend its lifespan, be diligent about regular maintenance:
Vacuum frequently – ideally 2-3 times weekly in high-traffic areas using a rotating brush head.
Clean spills quickly – blot any wet mess immediately with a clean towel. Avoid scrubbing aggressively.
Spot clean as needed, using a carpet cleaner solution or mild dish soap with warm water and gentle blotting motions.
Schedule professional deep cleaning every 12-18 months. Professional truck-mounted machines extract far more dirt, revitalizing carpet fibers.
Rotate area rugs seasonally – periodically move area rugs to let carpets underneath breathe and evenly distribute wear.
Rearrange furniture – shift the placement of sofas, chairs, and tables every few months to prevent indentations and crushing from the legs.
A little elbow grease helps maintain the look and extend the lifespan of your carpeting. Set reminders to stay on top of routine care.
Cost and Budget: Get the Best Value
Carpeting costs are determined by the fiber, pile height, density, pad, and installation. Here's a rough pricing overview:
| | |
| --- | --- |
| Carpet Type | Average Cost (Installed) |
| Low-End Polyester | $2 – $4/square foot |
| Mid-Range Nylon | $4 – $8/square foot |
| High-End Wool | $8 – $15/square foot |
| Stain Resistant Olefin | $3 – $5/square foot |
| Berber Loop Pile | $4 – $7/square foot |
Costco, Home Depot, and Lowe's offer very competitive pricing. Custom-bound rugs can minimize waste and cost in rooms with unique shapes. Look for clearance remnants if choosing a darker color.
While budget nylon carpet might seem like a bargain, performance suffers. I recommend adding 20-30% to your budget for a more durable and long-lasting carpet. Do your homework, get quotes, and look for sales. You can find the right carpet for your space and budget with persistence!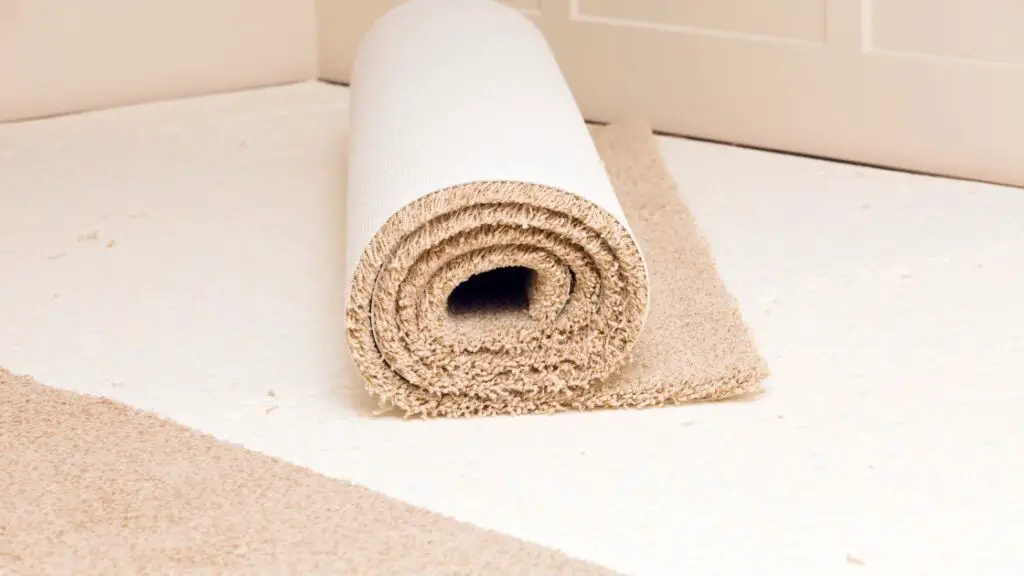 Final Takeaways
As you embark on your carpet quest, keep these essential tips in mind:
Test out samples to assess comfort, density, feel, and stain resistance
Take measurements and room use into account when selecting carpet specifications
Invest in better-quality padding for added comfort and sound insulation
Hire a pro for installation to get clean seams, taut stretching, and patterning
Commit to regular maintenance like vacuuming and professional cleaning
Set a budget, but know you may get a longer life by spending a bit more upfront
Choose what makes you feel happy and at home. Your living room carpet should delight your decor sensibilities while standing up to real life. With thoughtful planning and selection, you'll kick off your shoes and sink into that plush carpet for years.
Do you have any other carpet questions? I'm always happy to discuss floors, rugs, and home design dreams.